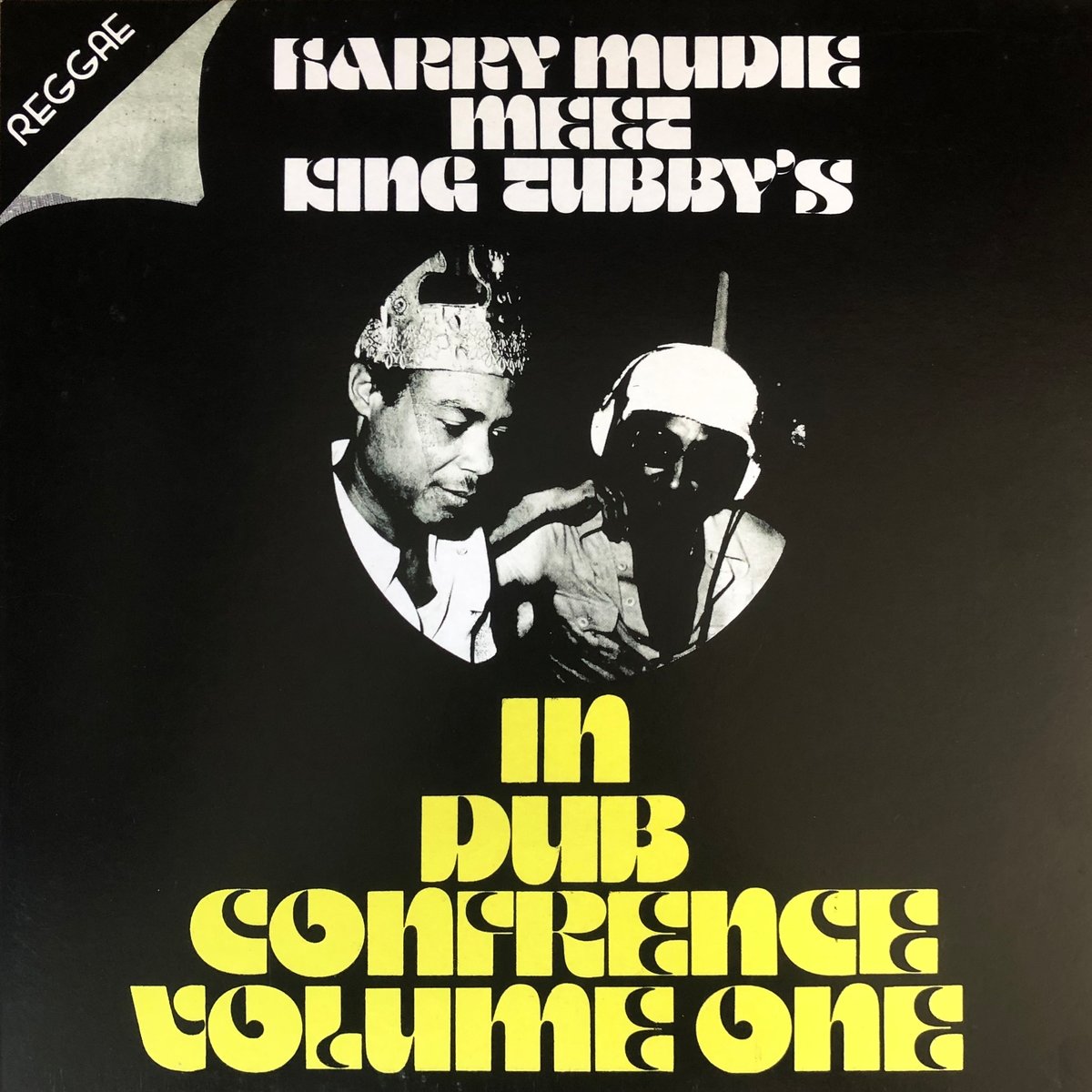 Navigating King Tubby's back catalogue can be a bit of a daunting prospect. Not only are there a vast number of releases bearing his name but quite a few of these he had little or no involvement with. As far as I'm aware this record is a genuine Tubby production - not only mixed at his iconic studio but also with the great man himself behind the mixing desk.
Born Osbourne Ruddock in Kingston Jamaica 1941, King Tubby (like many other great dub producers) came from a technical background and started his career as an electrical repair specialist. He soon used this knowledge to help him launch his sound system 'Tubby's Hometown Hi-Fi' in 1968 with his legendary mixing studio following three years later. Whilst there is still some debate as to who actually produced the first dub record I don't think anyone would argue with the assertion that King Tubby was the first person to take the process of dub engineering and turn it not only into a new art form but also create a whole new musical genre in the process. He was, and still very much is, the King Of Dub and his influence on modern popular music (especially dance music and its associated remix culture) is indisputable.
Released in 1976 this album was the first in a series of three collaborations between Tubby and producer Harry Mudie. It's an interesting record as it stands out in contrast to the much heavier roots focused sound that Tubby has become most famous for. Mudie was known for his slightly idiosyncratic approach to production introducing elements not typically associated with the world of reggae such as strings (which can be heard here on tracks such as 'Dub With A Difference' and 'String Dub In Rema'). As a result his rhythms often have a much lighter feel and are steeped in jazz and funk influences which, combined with Tubby's restrained and gentle use of dubbing techniques on this record, means the ten dubs it contains make for an intriguing and somewhat unique listen.
The opening track 'Full Dose of Dub' acts as a palate cleanser and sets the tone for what follows in the shape of a lovely bongo led instrumental which manages to be both deeply funky and deeply psychedelic. Further in on the A-side is 'Dub For The Dread' which is nearer to what you might expect from a classic mid 70's Tubby dub with characteristic earth shaking bass and liberal use of dub effects. However it's the dominance of an extremely funky guitar riff that sets it apart from the crowd and gives it its own uniquely dubwise groove.
The flipside opens with 'Roman Dub' a surprisingly poppy little number which has an almost classic rock and roll feel to it. The dubbing is kept to a minimum but (as with the whole album) the power of funk remains strong with the combination of a deep bassline and punchy drum break giving it lots of bounce and energy. Also on side B is 'Heavy Duty Dub' which is a real stand out and manages to effortlessly merge the worlds of jazz, funk and reggae into a super mellow, deep dubby masterpiece.
Apparently Tubby was a bit of a jazz fan (he often tested his audio kit with jazz records) and this is a nice example of where he was able to put this appreciation into one of his productions and, as a result, shows an intriguingly different side to the King's musical crown.
Follow @dubwisevinyl on Instagram for more record tips and dubwise treats.