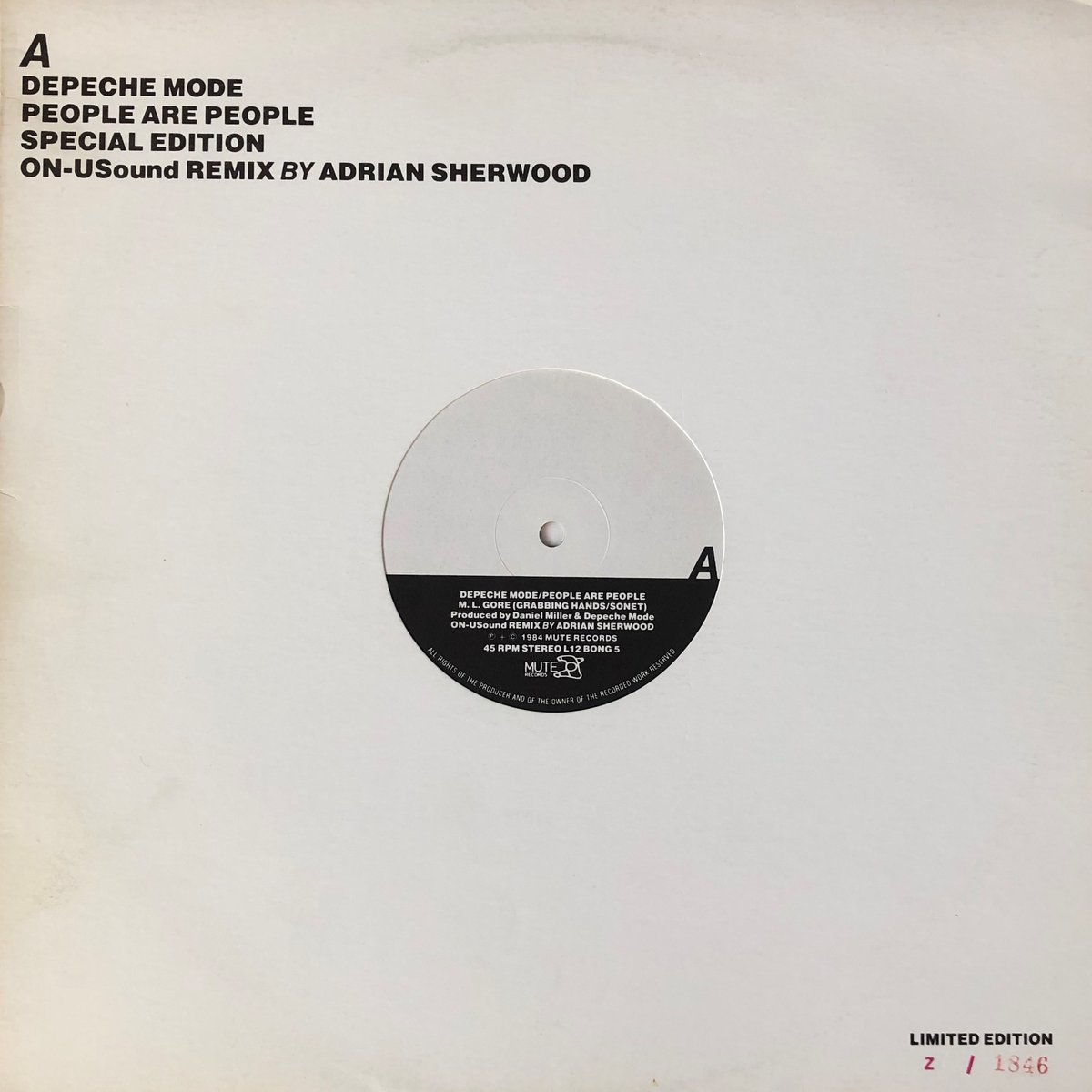 It's difficult to overstate the influence of Adrian Sherwood both on a personal level in terms of my own musical education and on a larger scale in terms of his contribution to the continued evolution of dub. Growing up in my home town of High Wycombe he spent his teenage years firmly entrenched in the reggae and sound system world working at local reggae club Newlands and in the record distribution business. In 1977, aged 19, he took his first step into the world of production putting out Creation Rebel's 'Dub From Creation' which he got Dennis Bovell to mix. As Bovell points out in the excellent 'Bass, Mids, Tops' Sherwood was a quick learner and it wasn't long before he was behind the mixing desk himself. To provide a home for his new productions Sherwood established the iconic On-U Sound record label two years later which is still going strong today and houses a vast range of high quality and uniquely dubwise productions.
Despite coming from a dub and reggae background it has been Sherwood's willingness to take the dub production aesthetic and apply it to other genres which sets him apart as a producer. This has resulted in some of the most interesting and innovative cross genre dub influenced productions of the past 40 years and this record is a good example of that in action.
Although this definitely isn't a dub record it shares the same sense of space and psychedelic experimentation that is characteristic of the genre. It's also a great example of the use of the mixing desk as an instrument and the way the mix careers and spins around your head, switching from one channel to the next, is reminiscent of the late great King Tubby in full flow. Depeche Mode's original obviously provides great source material to work with and Sherwood doesn't shy away from the strength of including a catchy pop hook. He chops up the original vocal and rearranges it to give us more of the good stuff, stretching out the duration into a glorious full seven minute 12" epic. Particular mention also has to be made to the genius last minute or so of the track where it reaches its mind melting crescendo before disappearing into a haze of white noise.
There aren't many producers who can so effortlessly combine pop accessibility with industrial minimalism, dubwise experimentation and the cut-and-paste production of early hip hop to create a leftfield dancefloor bomb like this. Hats off to Mr Sherwood.
(Apologies for the wonky video embed below but it wasn't on YouTube so this was the only option... you can also view the video directly on Vimeo here)
Follow @dubwisevinyl on Instagram for more record tips and dubwise treats.