A while back I DJ'd for Heels & Souls in a church in East London. In fact that's factually incorrect. Lexx was over from Zurich staying then so we both played for Heels & Souls. It was great. It was only then that I realised not only do a) they do this all for charity and b) they are two of the most lovely chaps on the scene. They've just launched a reissue label and their first release is the Special Touch album – a lost street soul holy grail. I heard Gilles Peterson give it some well deserved props on the radio the other day and if anyone knows then Gilles does. We asked the chaps some questions on who they are why they do what they do and their future plans...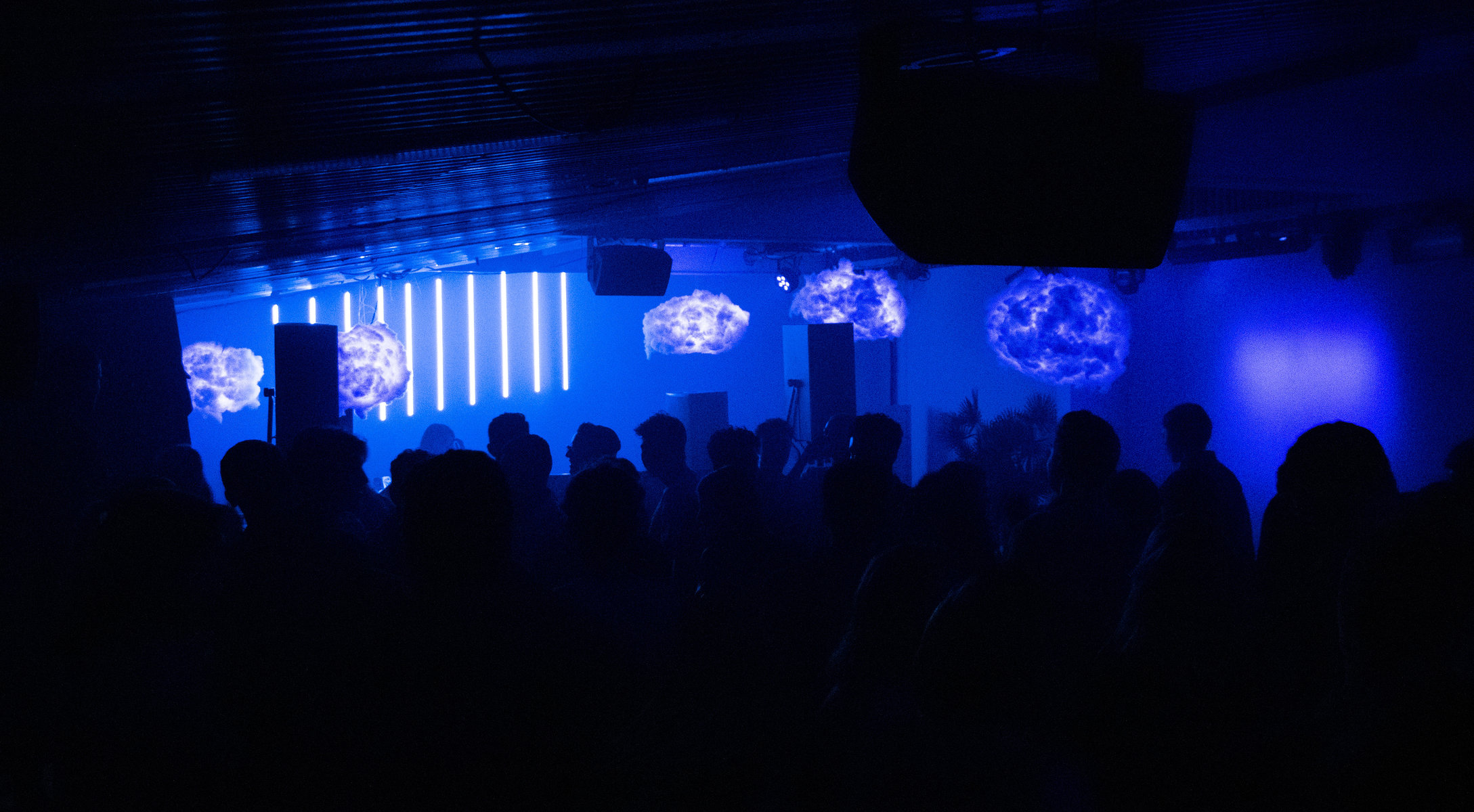 Tell us about Heels & Souls? Firstly, where did the name come from and where was the first event?
Pat - The origin of Heels & Souls is shamefully uninventive… I was scrolling through my iTunes, digging for some party name-spiration and stumbled on Heels & Soles by the Lafayette Afro Rock Band, which led to Heels & Souls. Uninspired genesis aside, the name's stuck and we both feel it neatly captures the spirit and ethos of all things H&S.
The first few events were at a Congolese restaurant / bar in Loughborough Junction called Xperience Africa. Tiny, ramshackle and brimming with character, it was the perfect spot to learn the ropes as promoters (you only needed about 40 people through the door for the dancefloor to get lively). I did the first event there prior to Ben moving down to London so was flying solo and was woefully unprepared, trying to run the door and placate the locals who were pretty unimpressed by the selections. The isolation in the DJ booth was non-existent and I ended up putting the turntable feet on toilet rolls to help, which to be fair worked a treat!
You've been running the parties for a while now? Who have you had on? We had fun at the one me and Lexx played at with Brian Morrison in the church.
Ben – Yeah it seems like an age ago that we did those ones back at Xperience Africa! This year we were going to be celebrating our 5th Birthday with a pretty stonkin lineup at The Pickle Factory but alas the cake and candles will have to wait.
In the beginning we wanted to keep it a small, friends and fam kinda vibe with our bookings and I think that really helped us build a (hopefully) loyal crowd, but we gradually stepped up the bookings to the point where we've now had the likes of Pender Street Steppers, DJ Slyngshot, Tornado Wallace, Lauren Hansom, Bianca Lexis, D.K. and Mafalda come down and play.
Pat - The venue and charity used to change with each party we did until we found our home at Pickle, but we had a lot of fun throwing parties in unusual spots over the years. The Halloween day party at St John at Bethnal Green where you and Lexx played, which we did in collaboration with Mavrik, was a stand-out highlight. It's not often a 20ft statue of Jesus provides the backdrop to a dancefloor, and it felt special to be given the opportunity to throw a dance in a building steeped in history and significance.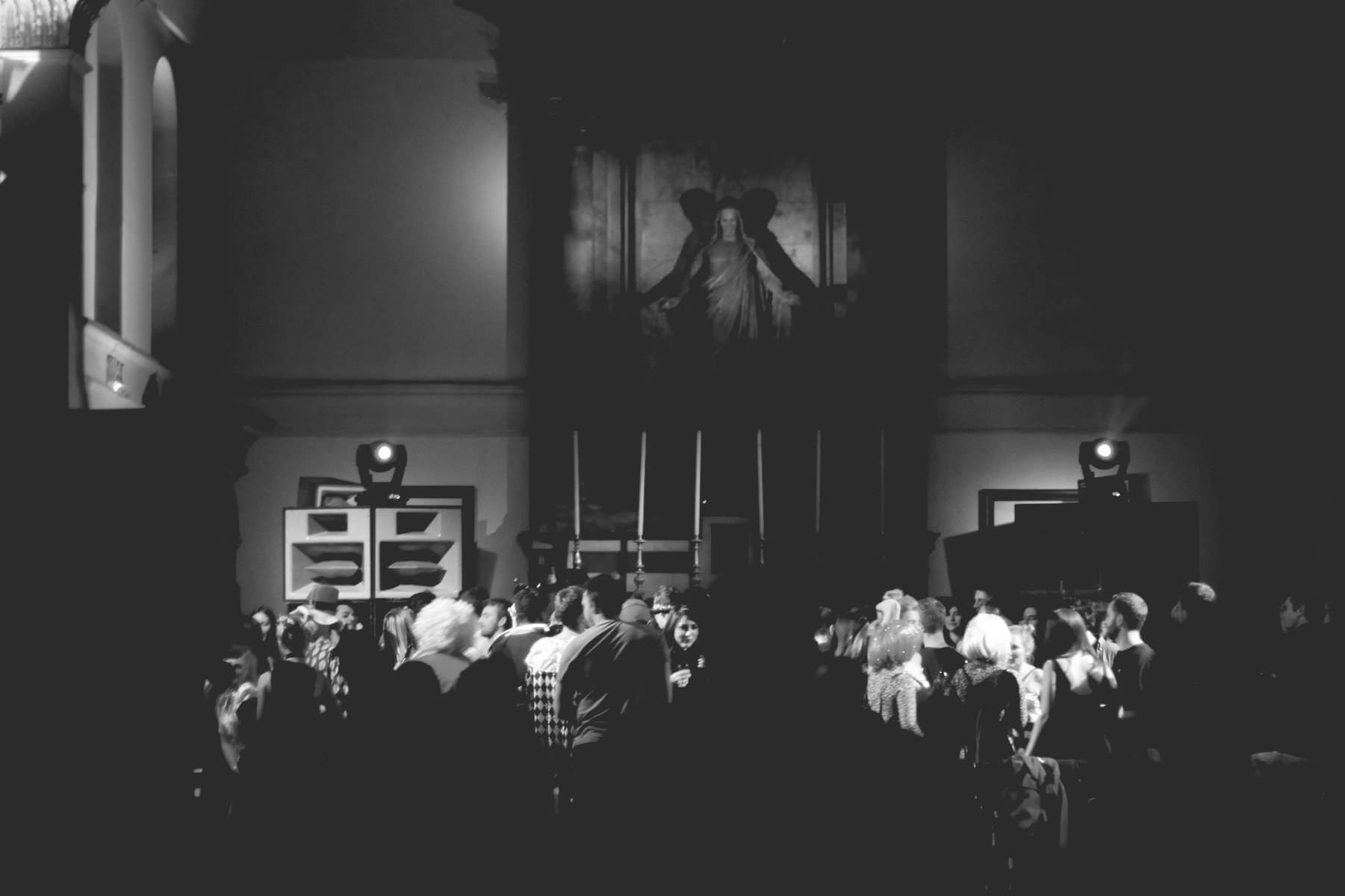 What are your favourite memories to date from the parties?
Ben – Aside from the church, which was a complete one-off in terms of controlled chaos (no really they've said that was the first and last proper club event happening there), I've gotta say the party with Slyngshot, Mark Seven and our good friends from Leeds, Brudenell Groove, was a huge highlight for me. Musically it was next level all night, the BG guys hired a bus and packed it with rowdy Northerns so you can imagine the vibe and it was also the first time we got to use the programmed lighting clouds that the legend Tom Bailey made for us, which have now become a running and well-loved theme of the party.
Pat – Perhaps not so much a memory from the parties, but doing H&S for the past five years has afforded us the opportunity to play at some brilliant festivals, and those memories have really stayed with me. Dimensions and Kala Festival have both put their faith in us as DJs and there's some standout moments. I've had so many formative clubbing experiences and met so many close mates at Dimensions over the last eight years, so playing the Beach Stage during the last year at The Fort (2019) was a bit of a pinch yourself moment, and neither of us could stop grinning well into the night.
You obviously do an incredible amount of charitable work with the profits from the events going to charity. Why did you decide to do this and do you work with a specific charity (if so why) and if a number of charities who do you decide to work with?
Pat - In the early days it never crossed our minds that we'd be raising the levels of money we do at our parties now. Back then it was about having a space to play out and dance with mates. With such small capacities we thought any profits would be much better off going to a good cause, so we chose a charity each time and donated any modest proceeds. We worked with charities like MSF, Warchild, Shelter From The Storm and helped a campaign to save the Cressingham Gardens estate from redevelopment in Brixton in the first few years.
Ben - It was great working with so many different causes, personally going down, meeting them and helping out if we could, but three years ago we made the switch to pick one charity per year and fundraise across the year entirely for them. Ambitious fundraising goals have been set and smashed, firstly raising money for London's Key Changes, then MAP Charity in Leeds and this year the environmental charity Possible. It gave the parties and the fundraising much more of a narrative and a tangible target, plus me nan could chuck in a bit of cash to help out if she wanted too as well.
Pat - We're very proud and humbled to say we've raised over £30,000 for charity across the past five years, something that wouldn't be possible without friends and fellow music lovers who support what we do.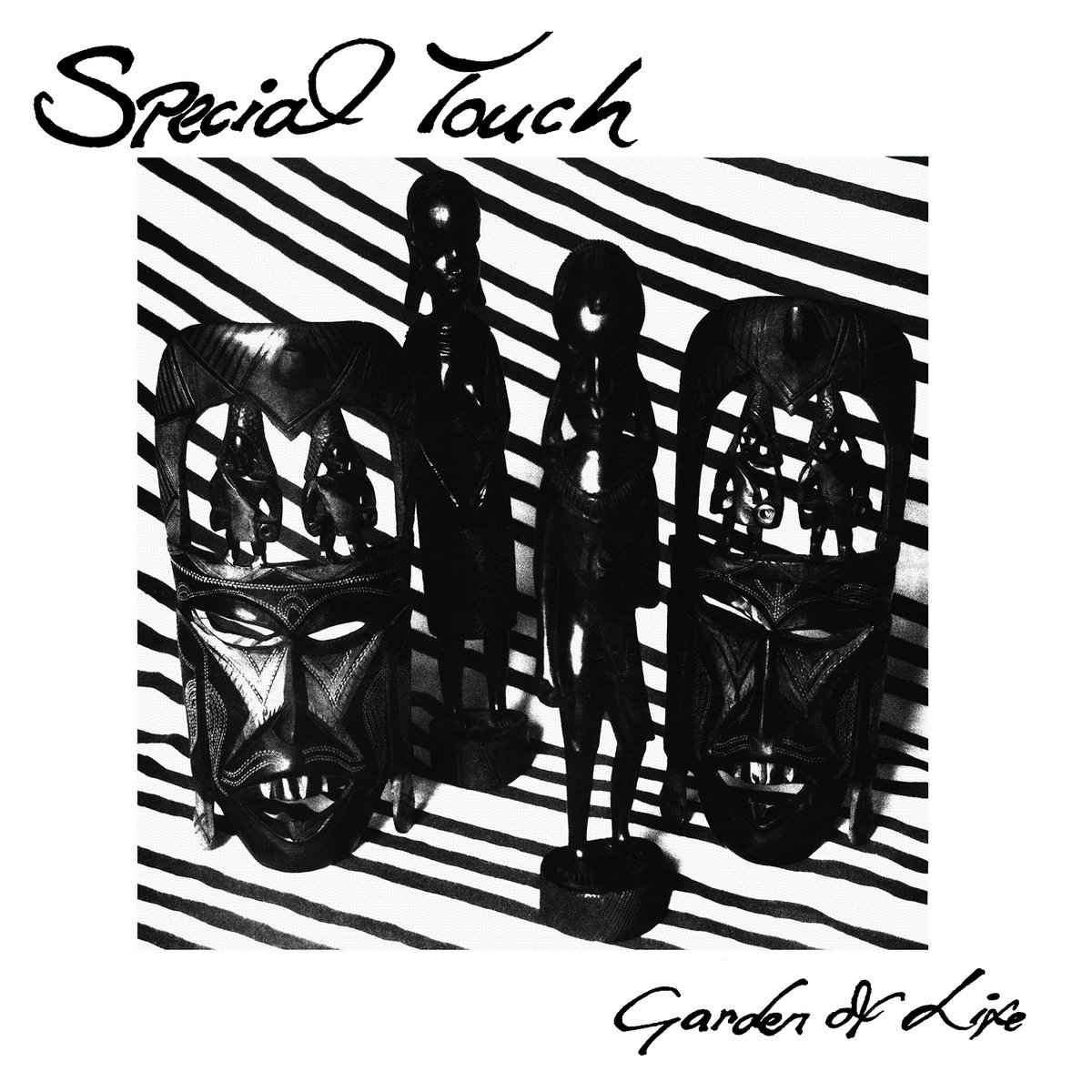 And now a label. Why did you decide to do this?
Pat - A reissue label has been something we've talked about for ages but never found the right moment to fully go for it. Timing wise, it was actually very much down to a chat we had with Alberto from Orchid AM prior to us joining the agency where he was asking what our plans were for H&S in 2020.
Ben - It gave us that kick up the arse we needed and then from there it's actually been such a fun, rewarding experience and well-timed with H&S' usual function as a party on the back-burner. It's a proper buzz tracking down an elusive producer or label, hearing forgotten histories, untold stories and working on re-releasing their music to a new generation of listeners. Shouts have got to go out to Chris Webb from Kalita who has proved an endless source of insight and wisdom relating to setting up and running the label.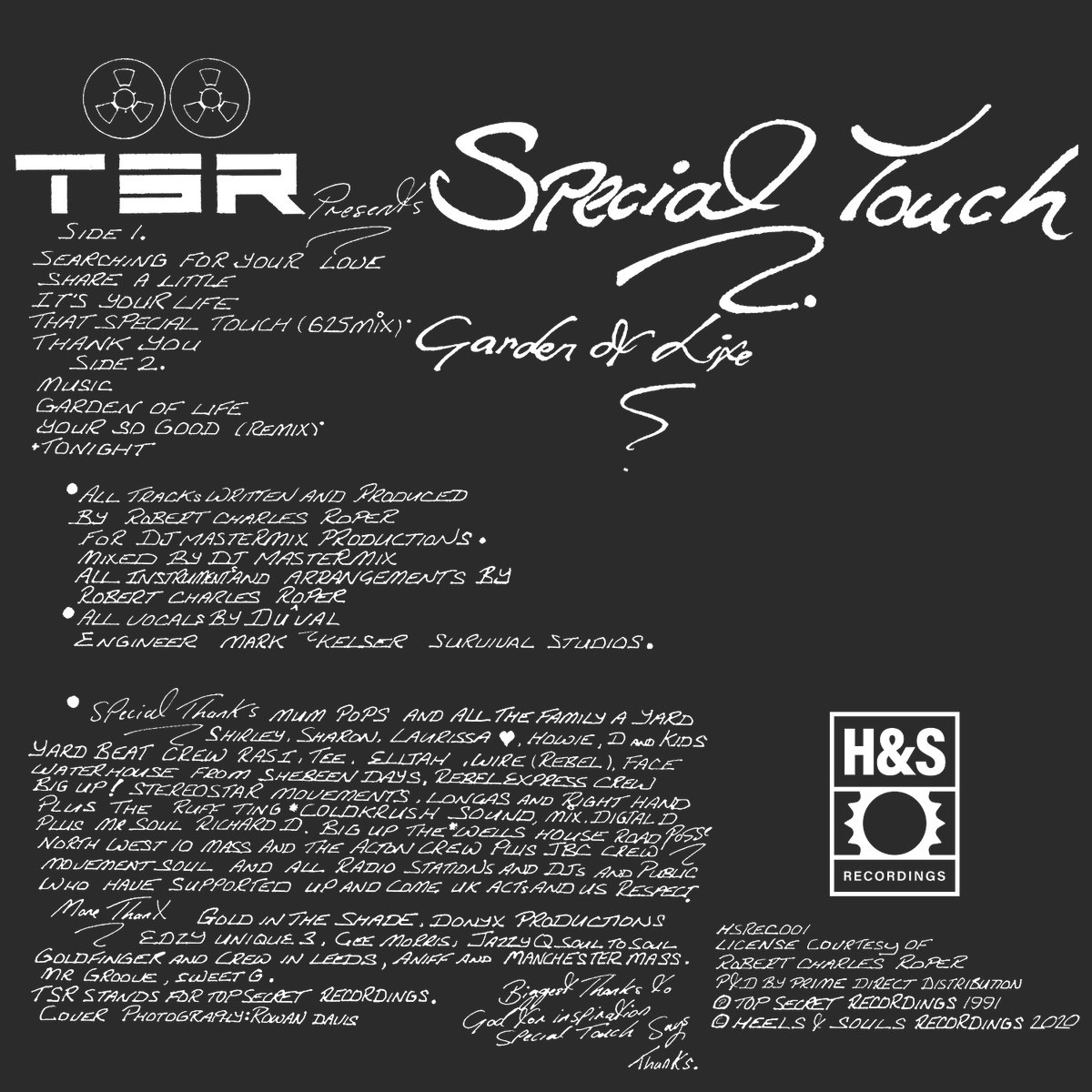 Tell us about the first release and what else do you have in the pipeline?
Ben - The first release in our eyes, and we hope a few others too, is a real biggie. A Street Soul masterpiece from back in '91, Special Touch's 'Garden of Life', produced by Robert Charles Roper with his brother Duval on vocals. Robert's one of the soundest guys you could ever imagine meeting so it's been a joy to get to know him over the past 10 months, especially as he's been an elusive character for many over the years.
In the next few releases, we've got some electro, house, kwaito, tribal plus some more Street Soul bits. An announcement for HSREC002 will be dropping real soon - in the meantime you can listen to our recent Planet Trip mix which has a fair few clues in it...
Pat - We've got another four already licensed and lined up, and ideas for the first dozen at various levels of completion. Whilst we'll continue to put out more UK Street Soul, we're mindful of not pigeonholing ourselves, and primarily want the label to reflect our broad tastes. In the next few releases, we've got some electro, house, kwaito, tribal plus some more Street Soul bits, but you'll have to wait to see the details. An announcement for HSREC002 will be dropping real soon!
With lockdown have you made any plans for what to do when this ends?
Pat - Well fingers crossed this doesn't take too long for us to get out the other side of, or at least be able to live in the midst of in a more sustainable way. As far as plans go, people are going to be absolutely chompin at the bit for a rave by then and we're gonna throw a big ol' shindig at The Pickle Factory as soon as we can. COVID has made us appreciate a slower pace of life, a chance to read more, dig deeper and look after ourselves better, but dark rooms, loud music and dancing are sorely missed.
Thanks chaps.
Heels & Souls reissues of Special Touch's 'Garden Of Life' is available in all good record stores now or you can check them at Bandcamp.