It's time for a new round of reviews from some fine Test Pressing forum members - Sparkomatic, Joe Black Circles and Franni. The great thing about these reviews is that it's three people giving you their take on the release and thus a very fair overview of the music...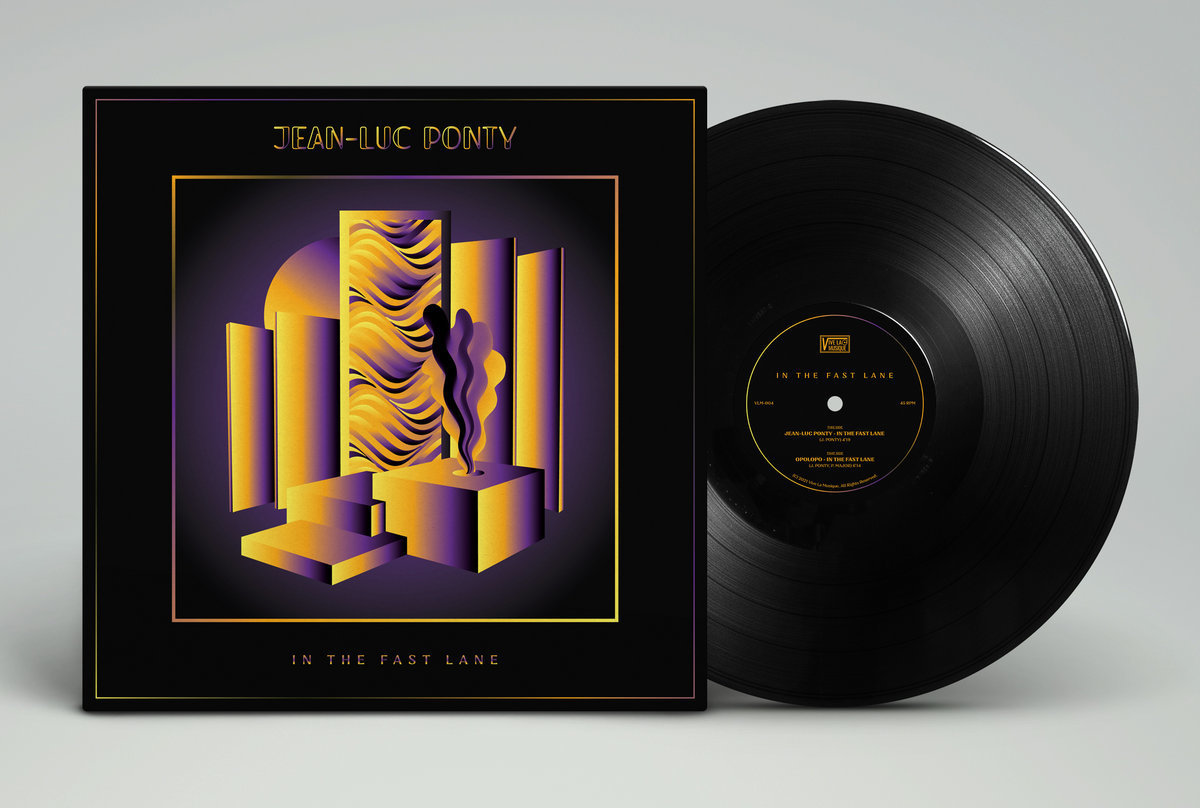 Jean Luc-Ponty - In The Fast Lane (Vive La Musique)
Joe Black Circles: Released here for the first time on a 12" it is perhaps easy to underestimate the impact that hearing Jean Luc Ponty's In the Fast Lane for the first time would have caused in 1989. Imagine the glee that this wild fusion of man and machine would have caused when played at Dingwalls on a Sunday afternoon, it is the literal embodiment of Acid Jazz. I was watching a documentary on Frank Zappa last week in which I learned that Ponty played with the Mothers in the mid-70s, I can imagine that some of Zappa's innovation and refusal to be constrained by style rubbed off on Ponty. In the Fast Lane sounds like Detroit techno, or perhaps Detroit techno sounds like this, albeit with added jazz violin and live drums. Championed by the Electrifying Mojo in the mid-80s, Ponty's music seeped into the Motor City's DNA emerging both in stylistic conventions and more directly through samples such as on the UR classic Journey of the Dragons. Remixing this must have been no mean feat, Opolopo's versions rein in some of the craziness whilst keeping some of the quirkiness and adding a hefty bottom end 4/4 thunk. This turns the track into great dancefloor material, but in doing so has to sacrifice some of the individuality that made Ponty's original so unusual and special in the first place.
Sparkomatic: French jazz-fusion violin/keyboard maestro's "In The Fast Lane" was originally released as an album cut back in 1989 and is indeed the standout track from the "Storytelling" album. At a time when the UK was gripped by evil acid house fever, "In The Fast Lane" found favour with Gilles Peterson who played the track regularly at his residency at Dingwalls, making it the ultimate "acid jazz" tune with its arpeggiated synth lines and tough drum kicks. After all these years it has never seen the light of day on a 12", until now……
Aroop Roy has done the right thing and licensed the track for re-issue on his Vive La Musique label, along with a cover version by Hungarian producer Opolopo. The original has been lovingly mastered for 12" release by Nottingham deep house don Atjazz, and sounds as fresh & relevant today as I'm sure it did back in 1989 riding the wings of a dove at Dingwalls. The arpeggiated synth lines and tough drums kick things off, the drums sounding more beefed up as a result of the re-master, followed by keyboard stabs and then Jean-Luc's soaring violin as the tune moves properly into the fast lane. It really is a heady brew and listening back to it now you can really hear the influence it had on the second wave of Detroit Techno in particular. Opolopo does a sterling job on the cover version, tastefully replaying the synth lines and adding his own keyboard licks to replace the violin and underpinned by a broken house beat. All in all a great package, and really looking forward to hearing the vinyl when it drops.

Franni: Jean Luc-Ponty always brings me back good memories, as I was a Frank Zappa fan and Mr Ponty collaborated with him in some of his albums, like 'Hot Rats' and 'Apostrophe'. Here is like going for a sure treat. I never listened to Jean, full discography (48 albums and counting), but I listened to a few of his classics like 'Enigmatic Ocean' or 'King Kong: Jean-Luc Ponty Plays the Music of Frank Zappa'.
In this remastered from 'Vive La Musique' of the track 'In the Fast Lane', we have pure 80's jazz jam of virtuoso artists. We have an intro with a fast key progression of brass style synth and a drum machine kick, moving fast to a more stable rhythmic session and organ style synthesisers. Not sure exactly the brand of synth is been played here, but they feel a lot like those classic 80's Yamaha. If I close my eyes I can see pink neon lights, tight jeans and large flashy jumpsuit. Jean-Luc is a multi-instrumentalist apart from being a virtuoso violin player, this track is giving an excellent key solo for the whole last 3 minutes.
The B side is a great rework/remix by Opolopo, a deep-house track dance floor friendly, a great track for warm-ups, 120 bpm in which we have slices of the synths from the original but arranged in a deeper groove that slowly grows, the subtle keys will keep you afloat and dreamy, the drum machine will keep you moving.
You can purchase this record at the Vive La Musique Bandcamp.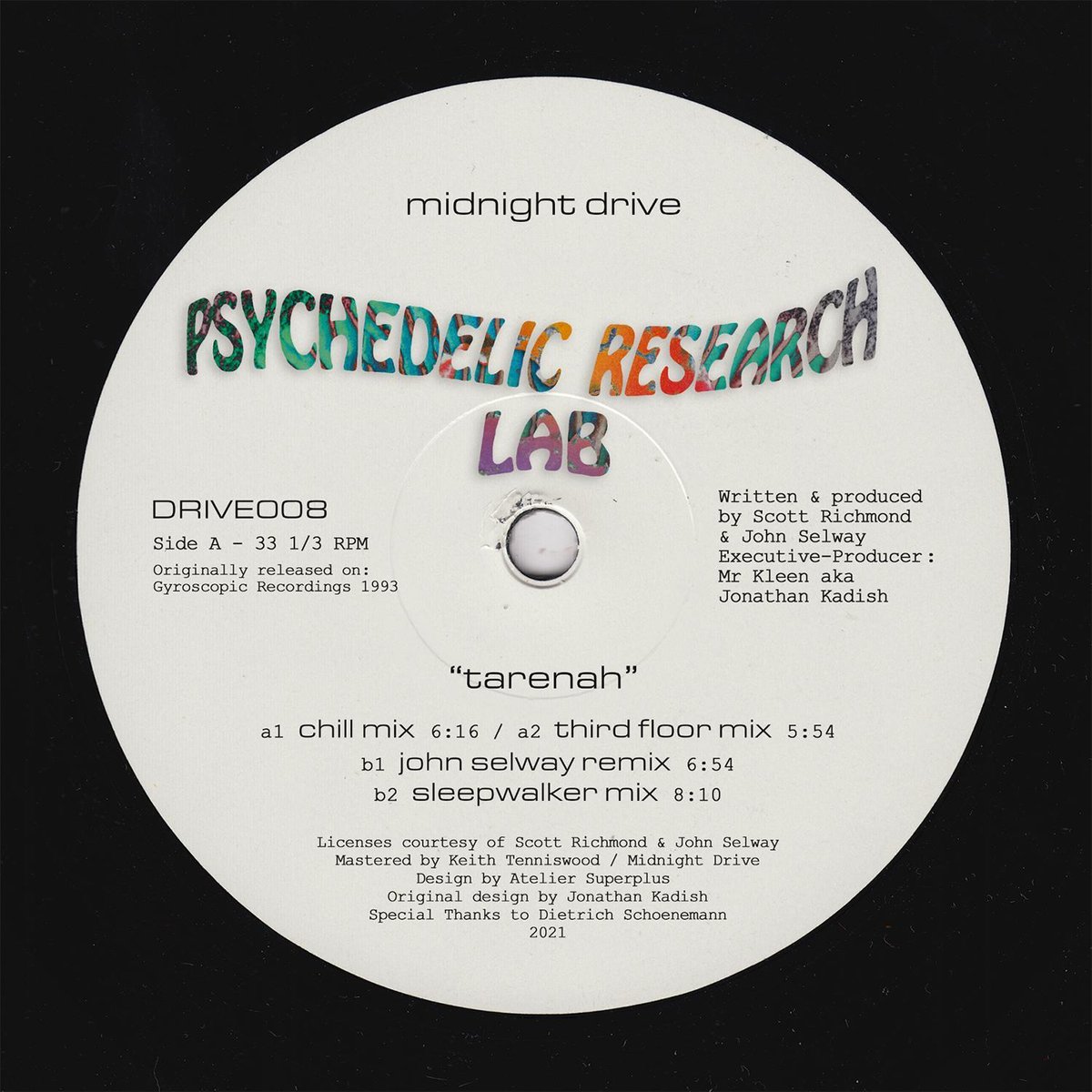 Psychedelic Research Lab - Tarenah EP (Midnight Drive)
Sparkomatic: Originally released in 1993 on New York label Gyroscopic, and produced by NY duo John Selway & Scott Richmond Psychedelic Research Lab's "Tarenah" is most widely known as a Cafe Del Mar sunset classic, championed and played by Jose Padilla as a regular staple in his sets and eventually licensed to the second volume of his Café Del Mar compilations released by React back in 1995. With the original 12" now commanding fairly hefty prices on Discogs, Brian Not Brian has had the good sense to re-issue it on his Midnight Drive label.
Having been lucky enough to have heard Jose play it at the Café, listening back to the original "Chill Mix" now it immediately transports me back to that time getting slowly pickled on Lumumbas and I'm sure to many it's a record that is totally synonymous with the Café Del Mar. The tune itself is a kind of live house jam, based upon a bubbling 303 line, walking bass, tablas and a haunting Bangladeshi vocal which drifts in and out throughout – an intoxicating brew for sure. The other 3 mixes on the release are all new to my ears, and each brings something different to the party. The "3rd Floor Mix" kicks off with tribal drums, followed by a lush 303 line before the haunting vocals and bassline kick in about half way through, driving the track through to its conclusion. The "Spy's Sub Mix" is by far my favourite of the other mixes, a sparse, bass heavy, tripped out house groove, the kind of tune that typified the original "tech house" sound, exactly the kind of thing Mr C would have dropped at Heart & Soul back in the day. The "Sleepwalker Mix" rounds things off nicely, a totally beatless version utilizing a trancey 303 line with bits of the instrumentation and the vocal. A worthy re-issue, not just for the Jose endorsed "Chill Mix" as all the other mixes have something to offer for different scenarios.
Joe Black Circles: All four mixes of this reissue 12" utilise an evocative Persian sounding vocal loop, the first three blend it into elegant mid 1990s spacey US techno; A1 being a touch housier, A2 slightly ravier, and B1 deeper. What I couldn't stop listening to though was the Sleepwalker mix, one of those tracks tucked away at the end of a B side where producers feel freer to experiment and try something without dancefloor constraints. I can imagine Mixmaster Morris or Dr Alex Paterson playing this hypnotic eight minutes of techno kosmische to a zonked-out room of flagging clubbers in the mid-1990s. It takes me back to early morning afterglows of nights before, sitting in the smoky bedrooms of long forgotten friends tripping out on spirals of hazy air caught in beams of light coming from the chink in the curtains, sleepy but still buzzing, unable to sleep with the sound and rhythms of the night before looping through my head.
Franni: I didn't get info about this release, but that's how I prefer, I have to get to google and see what I can find out. Sometimes some records bring you to whole adventures about how they have been produced or else. 'Tanah EP' (Iranian feminine name meaning melody or song) originally released in 1993 by Gyroscopic Recordings, currently on sale on the Ogs between 50£ to 100£, now can be yours at a reasonable price thanks to the work of the team at the Midnight Drive Label.
The Chill Mix starts with ambient flutes and baseline arpeggios, congas when suddenly it made more dreamy by a girl vocals and keeps growing with hi-hats and more subtle flutes giving movement to this dream Third Floor Mix. It's a similar version of the A1, slightly faster, the kick and the bass-line are the protagonist compared to the Chill Mix, with this one your aperitif at Cafe del Mar is finished and now its time to move.
B2 is a dark after hour remix by John Selway, flutes are pitched down, things are foggier, the kick still there, feels like you try to keep going, but all you can do is enjoy the music and watch the sunrise. The girl is rarely back with her soft singing accompanied by wave blips, a proper chill out tune. Sleepwalker mix it's exactly what the name says, you went on for too long and you slowly giving up, the only rhythm we get here is from some hidden hi-hats, and shy acid lines and arpeggios, some glimpse of her voice are coming back, but the show is over. The EP feels like a journey of a night out in the White Island. You might want to listen to it if you feel nostalgic in wintertime, or you want to play it if you are there in summer.
You can visit the Midnight Drive Bandcamp HERE.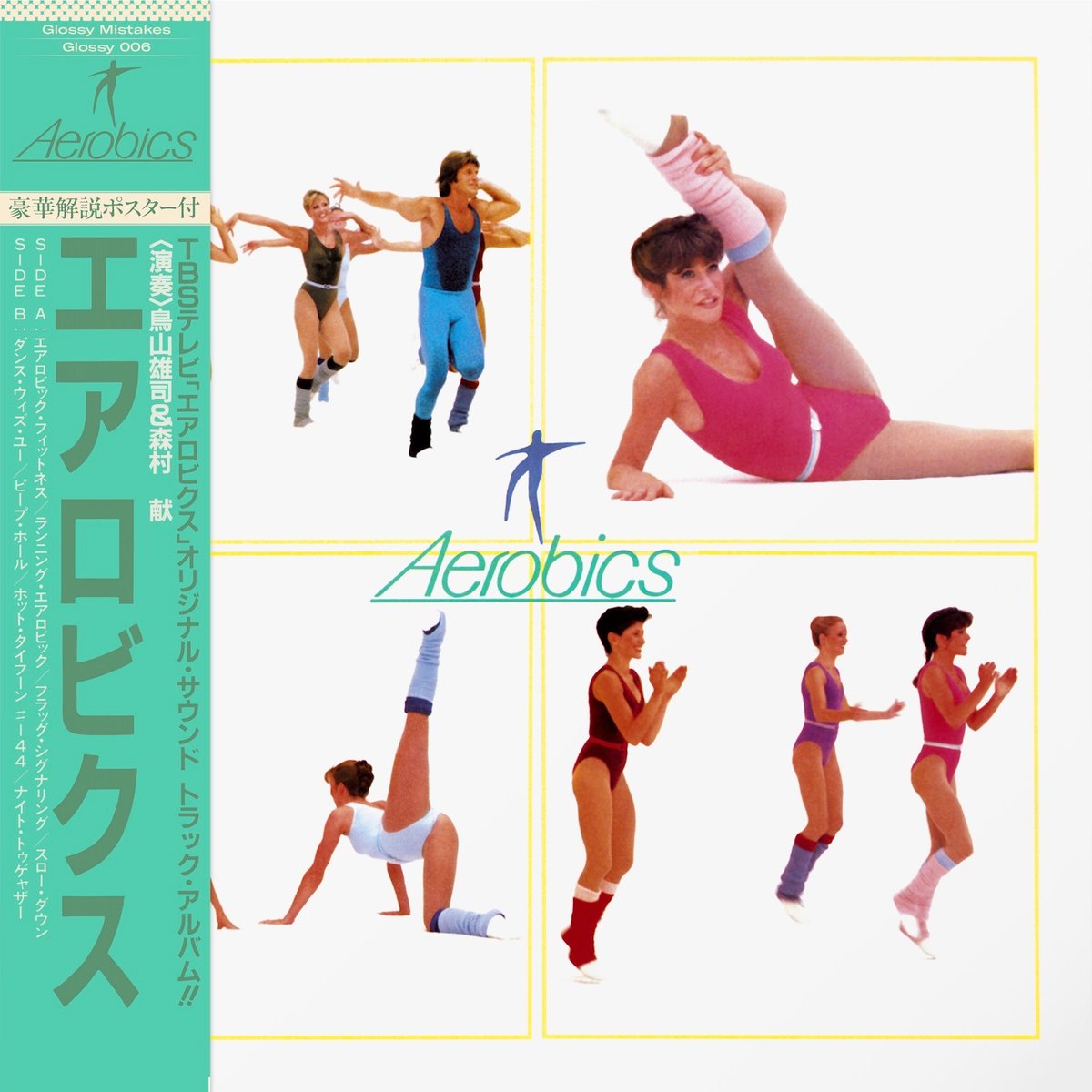 Yuji Toriyama - Choice Works 1982-1985 (Time Capsule)
Joe Black Circles: Kay Suzuki's Time Capsule has become one of my favourite reissue labels over the past couple of years, he has impeccable taste in what he chooses to unearth. Listening to the tracks on this mini compilation of Yuji Toriyama's instrumental tracks from the 80s makes you realise that Toriyama was not only an amazing guitarist, he also had complete mastery over the technology he deployed. On first listen everything seems like neat and polished city pop, but on further inspection strange little extra details begin to reveal themselves, tiny bits of pitch shift, sighs, metallic clunks. These subtle additions add extra depth and dimension to the tracks, transcending them from their origins. Pat Metheny Group's Offramp is mentioned as an influence, I can hear this specifically in the synthesised guitar parts, but also more generally in the attention to detail in the sound design that all five tracks inhabit in their own perfect little sound worlds. Side A pairs Night Together's pneumatic exercise funk with the sad robot yearning of Stranger in the Mirror, years before the helmeted Frenchmen ever picked up a vocoder. Side B begins with Donna's low slung brittle space boogie, followed by Maze's alien temple stomp and ends with Bay/Sky Provincetown 1977's smooth yet humid Pacific cruise. Disclaimer; I already owned this record, it is brilliant and not available digitally, buy it now!
Franni: This is a repress from the original sold-out 2018 re-issue on Kay Suzuki's Time Capsule label, this comes with a new liner and notes design. Mr Suzuki curates to detail everything it re-issues. The 12" is a small selection of 80's instrumental tracks made by Yuji Toriyama 'Night Together the Aerobics LP' (1982) is a funky and mellow TV soundtrack.
Loads of guitars but well balanced with nostalgic keys and funky bass line. 'Stranger in the Night' is a sloppy bass intro with airy guitar chords giving space to a soft Phil Collins drum and a vocoded voice singing "Stranger". 'Donna' is a slow boogie, with slappy bass, guitar solos and funky synth bass. B3 is going a bit experimental with weird arpeggios and freestyle intro, it gets to a more steady rhythm, but then you get sudden quick changes to keep your attention. 'Bay/Sky Provincetown' feels like a more traditional Japan oriented sound, with wooden rhythmic sounds but made modern by a clean electric guitar sonata. It's a curious little compilation of lost oddities, leaves you wanting more and also would be interesting to make some reworks or remixes of these tracks.
Sparkomatic: I have to admit my knowledge of Japanese fusion is on a par with my ability to speak Japanese, so I was very happy to be able to review this release as an introduction into that whole sound. This retrospective of the renowned guitarist & producer was originally released by Kay Suzuki's Time Capsule label back in 2018, but demand for a repress has been high ever since the original run went out of stock and the Discogs prices inevitably went sky high.
The retrospective compiles 5 tracks from Toriyama's 80's album releases, kicking off with "Night Together" taken from the 1982 "Aerobics" LP, a classic slice of boogie funk with a melody which reminds me slightly of D-Train's "Keep On". This is followed by "Stranger In The Mirror" from his eponymous 1983 LP, a slightly more contemplative downtempo affair which chugs along with a slow slap bass line before soaring keys and vocoder bring the tune into life. On the flip you get "Donna" from the same 1983 LP, propelled along again by a slap bass line and synth guitar lines. It's the final 2 tracks that I think really grabbed me the most, both taken from 1985 LP "A Taste Of Paradise". "Maze" grooves along nicely on Linn drum beats and Pat Metheny jazz fusion synth guitar and final track "Bay/Sky Provincetown 1977" is a proper forgotten balearic classic, closing the set off with its laid back drums and languid guitar melodies. The selections made by Kay Suzuki for this release were picked to highlight Yuji Toriyama's experimental leanings and to "somehow resonate with the feelings we have in 2018 and beyond", and I have to say this has definitely been achieved as these tracks definitely sound entirely relevant in today's world of electronic sound.
This 2021 re-release comes on a special loud-cut 12" vinyl, with an updated liner notes design and housed in a beautifully coloured Japanese art sleeve. A thoroughly recommended release for anyone looking for an introduction into the world of Japanese fusion or indeed in the evolution of electronic music in general.
You can visit the Time Capsule Bandcamp HERE.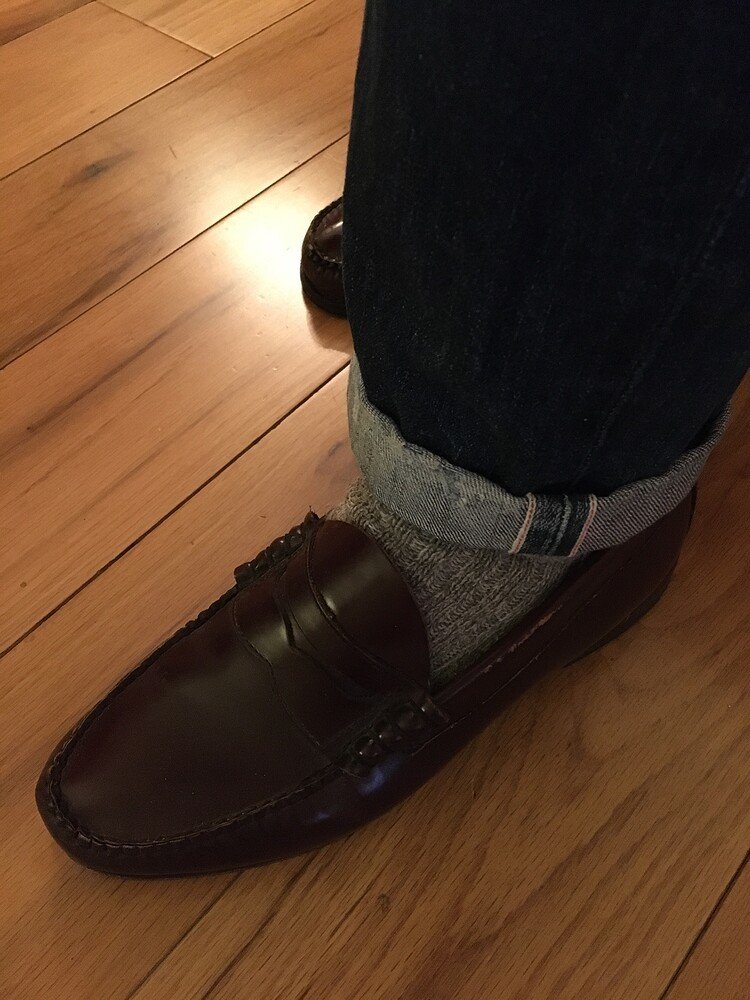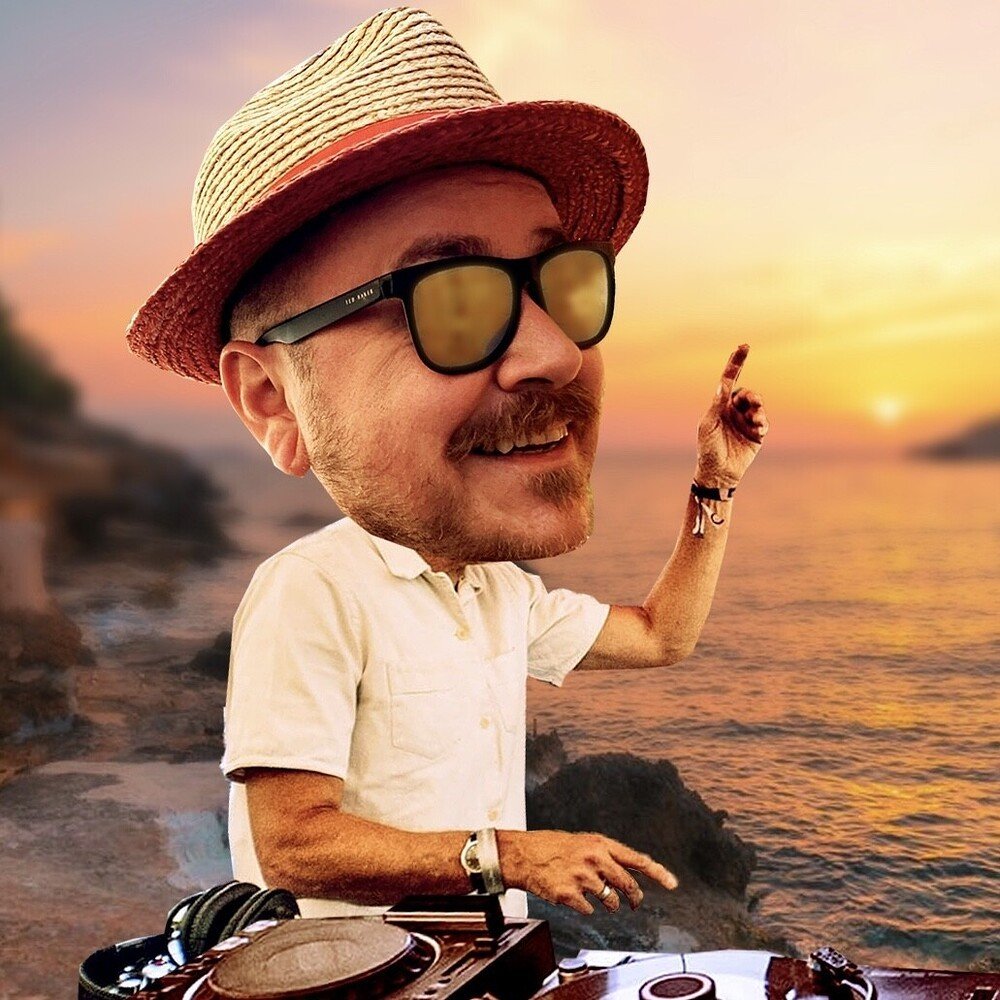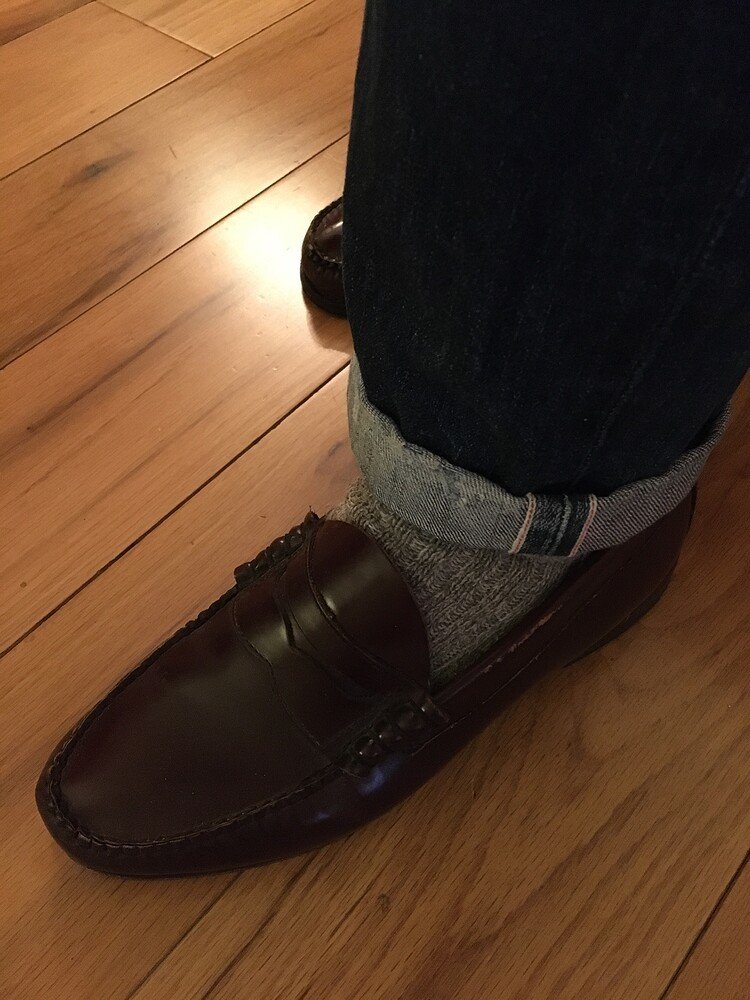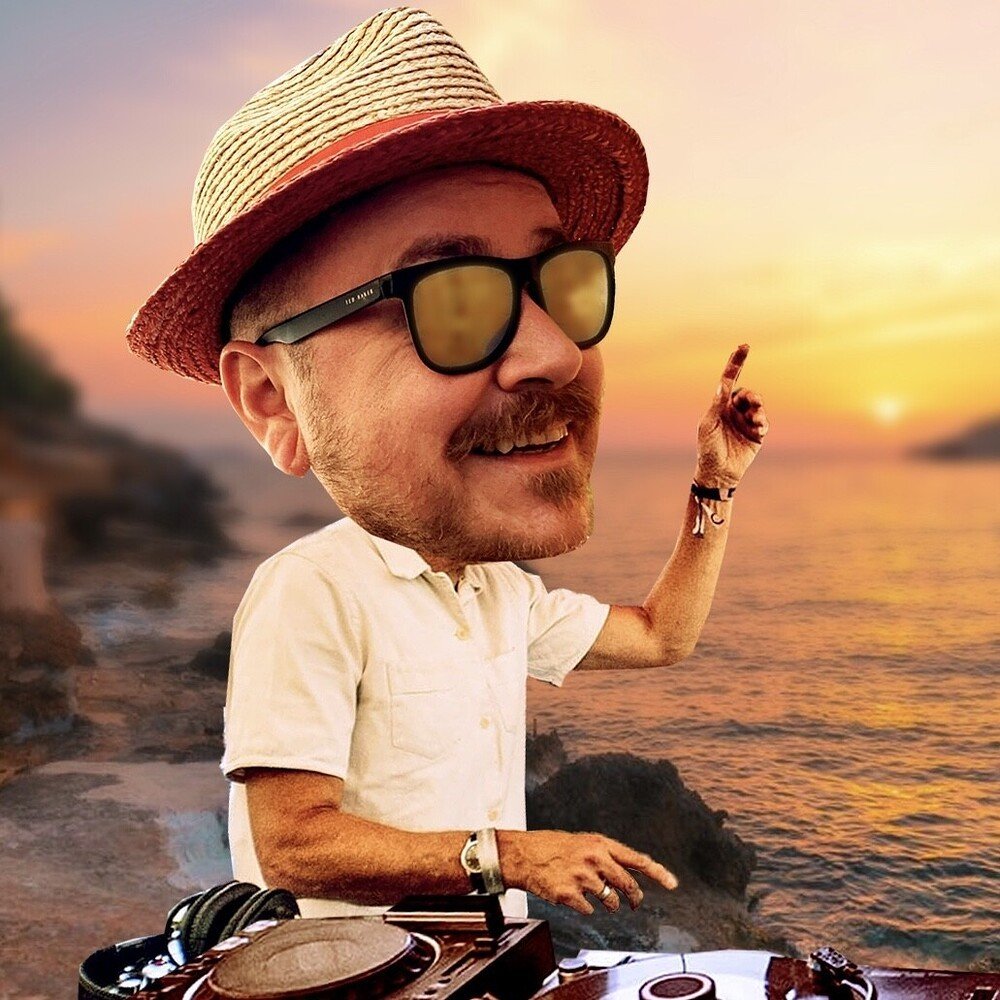 Big thanks to the guys for taking the time to review this music. Joe is on the forum as joeblackcircles and also @joeblackcircles on Instagram. Franni is on the forum and as @fffranni on Instagram. Finally, Sparkomatic is on the forum and is HERE on Soundcloud (we recommend his Slipstream mix).