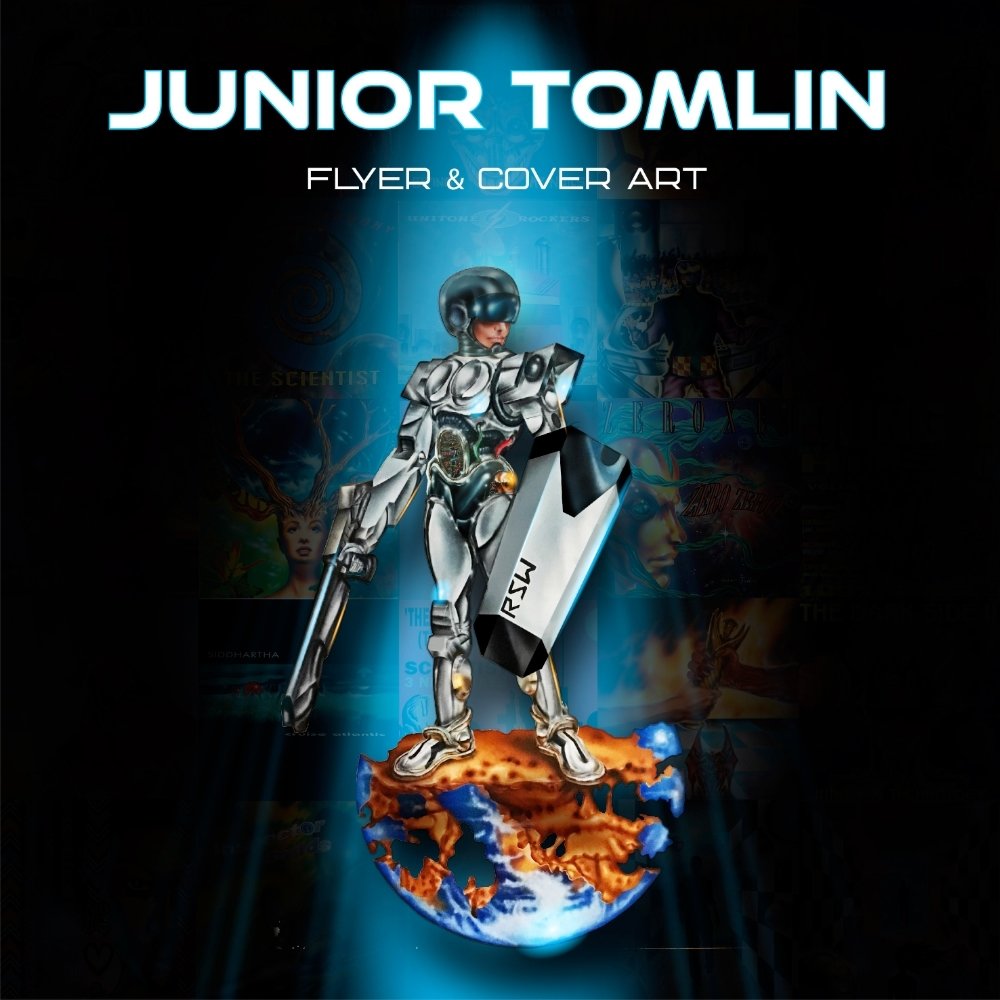 This book is forthcoming in the next few months. Junior Tomlin: Flyer & Cover Art showcases the work of Mr Tomlin and his super ace flyer and record sleeves. I always loved the record sleeves of Renegade Soundwave (especially 'Space Gladiator') and this is the chap behind the artwork.

Tomlin's imagination conjured up future worlds and outer space and as the biog says, 'a perfect representation of the brave new world being cultivated by rave promoters and the community that sprung up around the culture.'

Junior created flyers for Telepathy, Dreamscape as well as sleeves for Slammin' Vinyl and more... You can pre-order the book via publishers Velocity Press website pre printing and you get your name in the book too. More info HERE.