Onyricon
Sweet Dream
Aficionado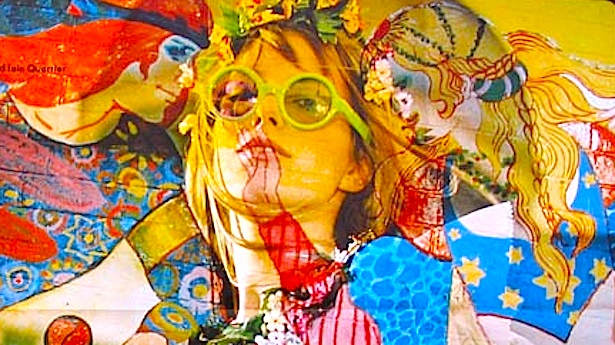 Leo Mas and Fabrice on Aficionado (I`m not sure it can get much more modern day Balearic than that) with a track inspired by Pino Donaggio`s soundtrack for Brian De Palma`s "Body Double". A telescope trained on a naked Melanie Griffith. The name "Onyricon" lifted from the Italian release of Joe Massot`s 1968, George Harrison scored, film "Wonderwall", itself ripped from Federico Fellini`s "Satyricon". A peephole captures a naked Jane Birkin.
The "Militant Balearic" mix has bongos, tin can echoes, shooting stars, and One Dove`s earthbound angel in an almost Reggae lope. JBO vibes, at the point just before it fractured. Extortion, DSK, The Chemical Brothers and Underworld, all on one label. The "On Air" take focuses on tracing those comets` tails. Holding hands and wishing. The Café del Mar of the beatless mix of "Smokebelch II". "Born Slippy" chimes. It`s destined to be someone`s holiday tune. The "Sun" Dub / version reduces the beat to handclaps. An afters back at Bobby Bluebells`. Observing the beauty in the detail of snowflakes. Senses heightened to the point of science.
For the remix, Andras Fox stays around 1990, and with the feel of those early Heavenly 12s, and the spirit that surrounded Flowered Up at the ICA. A House nation unified. We were together, momentarily, believing the message from Jefferson`s jungle. Raise your hands if you understand. Raise your standards if you don`t. When the pills had imparted their knowledge, and the opportunity was there to keep your head and create, or lose it. The higher the climb, the harder the fall.
Hopefully in the shops any minute now, you can listen to clips over at Aficionado`s Soundcloud.