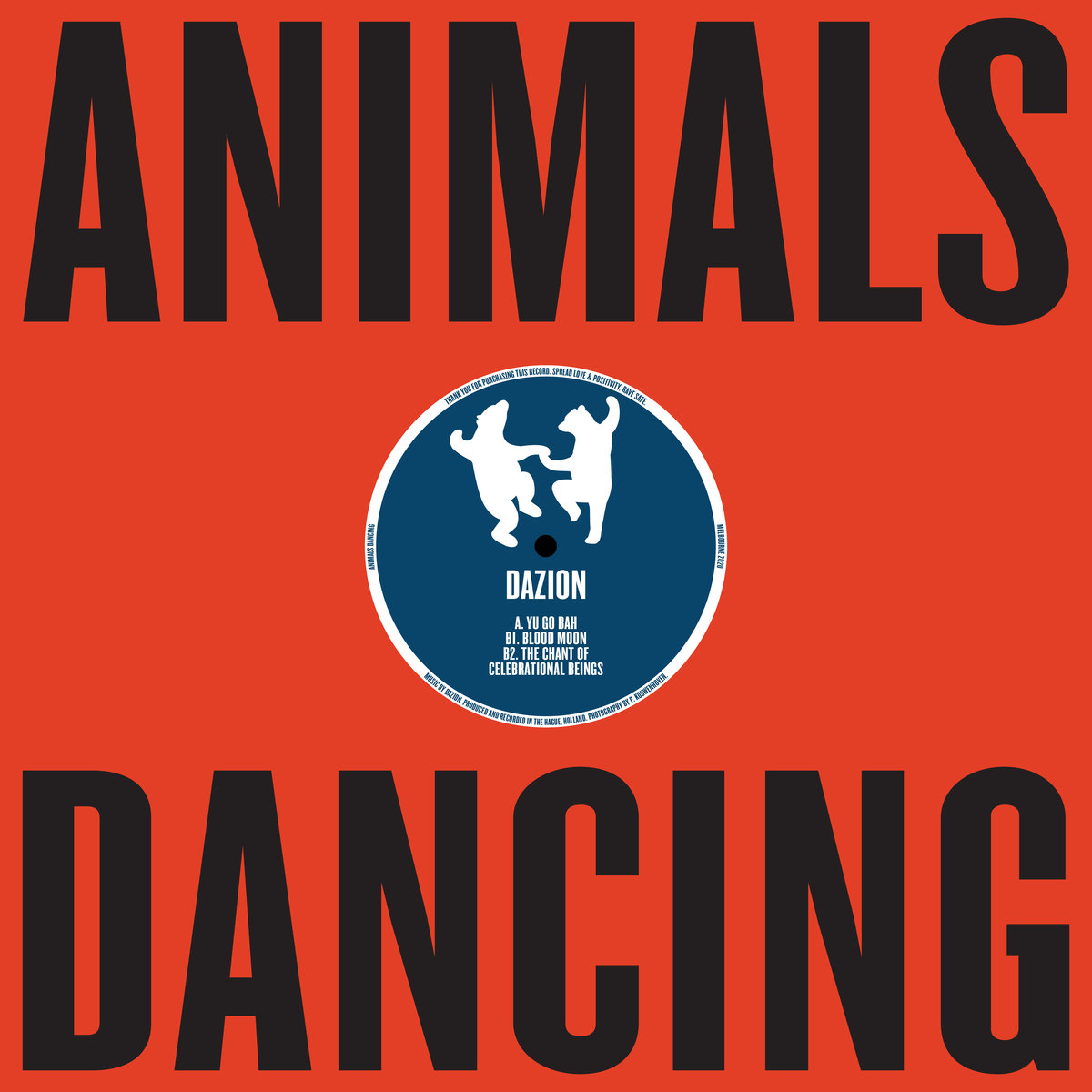 New premiere up on our Soundcloud channel (more there soon so stay tuned). Here's one of our favourite producers Dazion back with a new three track EP for the Animals Dancing crew in Melbourne. The twelve is made up of three tracks of all round goodness.
'Yu Go Bah' kicks off proceedings with a twisted vocoder mantra and live percussion. Would love to hear this on a beach somewhere in the middle of nowhere as the sun goes down. Simple daydreams. Shouted vocals and twisted synths round things off.
'Blood Moon' kicks off with a mad distorted kick drum and more of the live percussion. Verging on an Arabic sound before the mad little synth riffs kick in. This is complex music but he makes it sound very very simple. So so good. Sort of like a madly produced Arabic druggy rave record.
'The Chant Of Celebration' brings us home with more of the same percussion sound but on a slow voice-style pad and some mad little rainforest sound happening here there and everywhere.

This is mind bending music with depth and groove that'll keep you coming back. Check 'Yu Go Bha' below.
The twelve is released digitally now on Animals Dancing and available here on Bandcamp.
Music By Dazion, produced and recorded in the Hague, Holland.