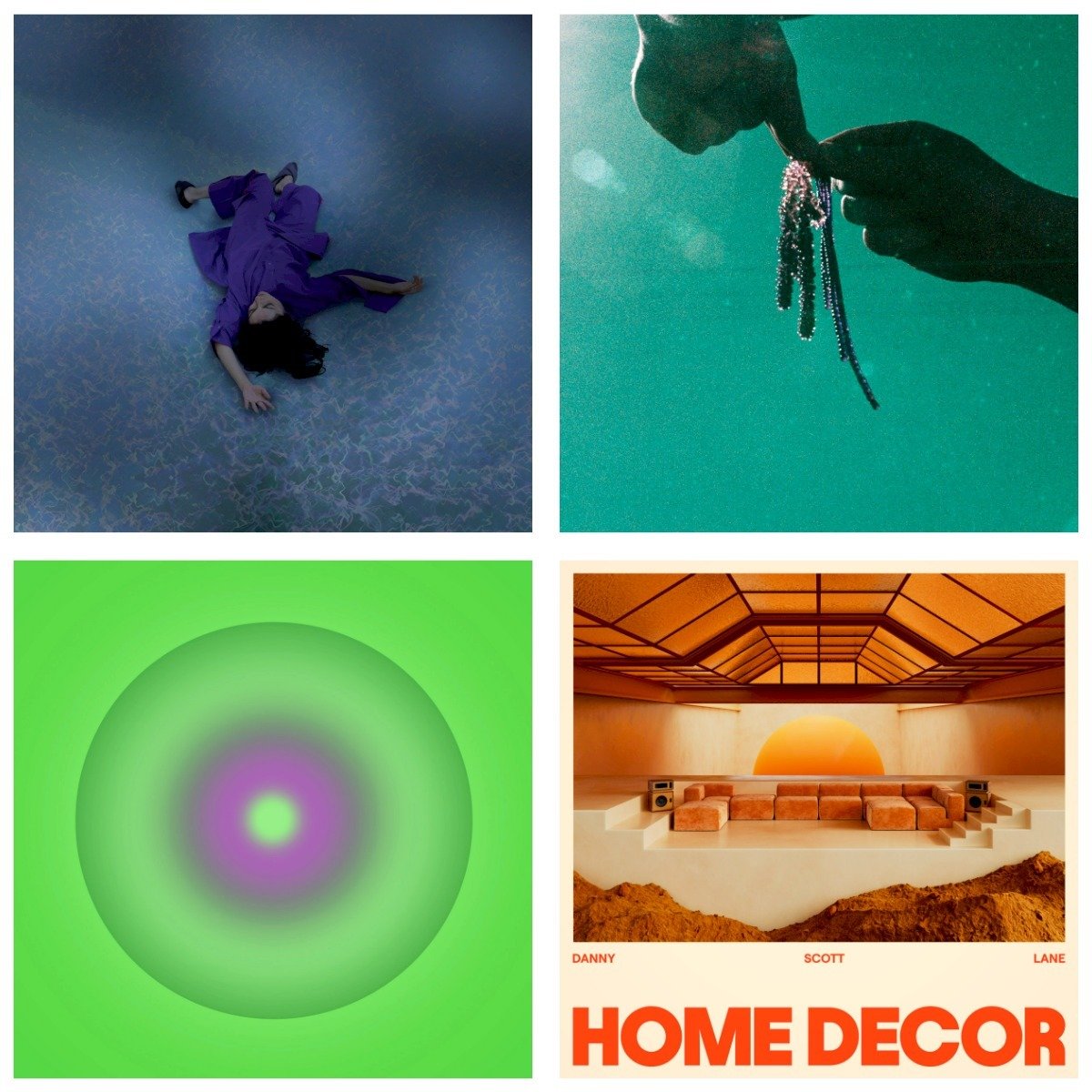 As I type this, it's Monday afternoon in New Zealand, but it's a public holiday today, Labour Day, which makes things feel closer to a lazy Sunday. After brewing a cup of coffee and listening to some tunes, I thought I'd write up some notes on a few records I've been listening to lately. Some of them are out now, one of them will be out very soon, and another is on the horizon. Still, better early or late than never. Here's four releases from Lucrecia Dalt, Paddy Fred, IKSRE, and Danny Scott Lane.
How about a ten-track reimagining of the traditional sounds of the land of a thousand rhythms for a distant space age? Sounds good, right? With ¡Ay!, her sixth full-length album released under her own name, Colombian experimental musician Lucrecia Dalt delivers a refreshing mélange of memory-based lounge music with one foot in the future and one foot in the past. In a sense, it makes me think of a cognitive shift Frank White described as the Overview Effect. As well as CD, vinyl and digital, you can also order a pretty nice-looking t-shirt. Yet more great work from RVNG Intl. and Dalt.
Paddy Fred is a low-key guitarist and producer from Wellington, New Zealand. Nine years after his last release, Laminate, he's returning to the fray with a wonky little three-song beat-pop EP titled Spells, which blends his love of the late 2000s/early 2010s Los Angeles beats scene with dashes of chilled-out modern psychedelia by way of Tame Impala, Mildlife, Khruangbin, and maybe a touch of Fourtet. Fittingly, Benji B's already given one of the tracks on it, "Found You", a spin on BBC Radio 1. Small but perfectly formed, Spells is overflowing with calm, reflection and self-acceptance. It's out on October 28th through Extra Soul Perception.
With "Awake Within The Dream (Sound Meditations, Vol. 1)", Naarm/Melbourne-based multi-instrumentalist, producer and sound healer Phoebe Dubar, aka IKSRE (I Keep Seeing Rainbows Everywhere), lovingly fashions seven compositional pieces that serve as sound baths for the soul and an opportunity for reflection. Working with crystal-toned bells, bowls, synths and delicate percussion, she plays against field recordings captured on the lands of the Gadubanud, Dja Dja Wurrung, Bunurong and Bidawal people. Made up of subtle shifts and a mixture of lightness and weight, "Awake Within The Dream (Sound Meditations, Vol. 1)" represents the latest step within Dubar's ongoing exploration of the connections; overlaps; roots; and future of "a music variously referred to as ambient, deep listening, new age, fourth world and post-classical."
For what it's worth, I think that "Home Decor", the sixth album from the prolific Los Angeles-based photographer and musician Danny Scott Lane, might be his best work yet. Due for release on 12 December through WRWTFWW Records, "Home Decor" is an embarrassment of riches that richly mines italo, smooth jazz, exotica, 4th world music, minimalism, and 80s synth music, in the process serving up the retrofuturistic chill-out mood of Lane's dreams. I could say more, but the cover art created by 3D virtual designer Lucas Barbuzzi really sums up the whole experience. "Home Decor" is music for balconies, sunken lounges and beachside moments. This is the good stuff.