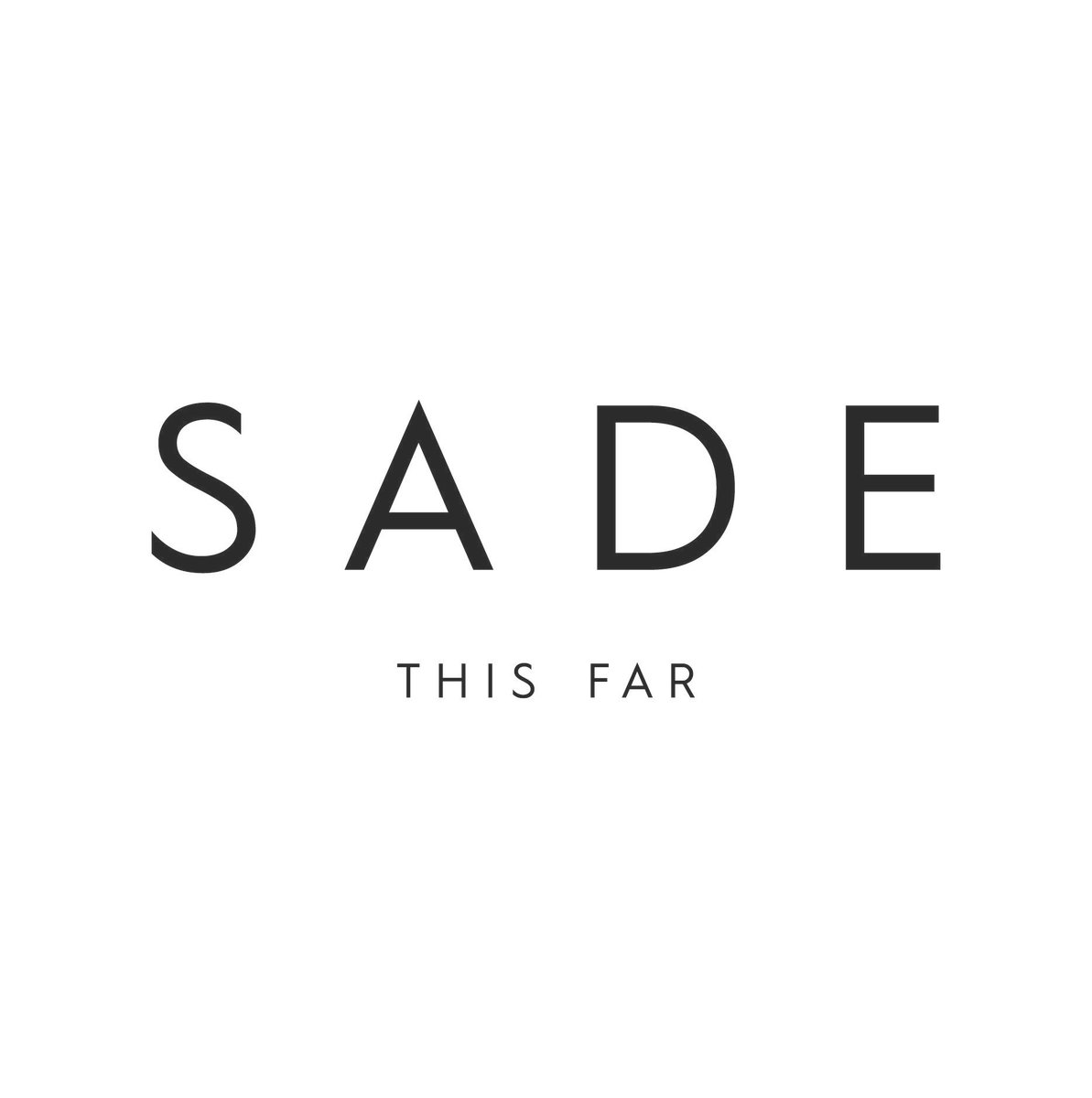 Sade today announced a boxset of all their studio albums to date. The process involved going back to the old tapes and remastering the albums at Abbey Road via the highest quality masters possible. Hours spent at Abbey Road have resulted in this box set pulling together all the bands albums to date. Half speed mastering was used increasing sonic resolution via the lathe travelling at a slower speed at one of the worlds best studios, Abbey Road. These remastered versions of the albums will basically sound better than ever. Available for pre-order now. This gave us an excuse to pick our all time top five Sade moments...

A Test Pressing Sade Top 5.
Lets start with this one... 'The Sweetest Taboo' is just a perfect record for me. The beat sounds like a distant cousin of Wally Badarou's 'Novela Das Nove' and then the keys kick in and you know exactly where you are. I've literally rinsed this record over the years and still never tire of it. It's a lyrical love call and a masterpiece of a song totally in its own space and has a gorgeous video to boot with Sade nailing the horse riding...
Next up is 'Turn My Back On You'... A killer bassline coupled with a beat via an SP12 / E-mu Emulator with Sade riding the top gives a perfect modern soul moment. Andrew Hale (band member and Sade songwriter) still has the keyboard this was programmed on his studio. I was down having a cup of tea and popped the disc in the drive and 'Turn My Back' was written on it. Sure enough the beat just rolled out. Amazing. This one came on 'Stronger Than Pride' which was released in '88 and is just a stone cold classic with the uber balearic staple 'Paradise' on it. Sade in their own soul world. The band looking mighty fine in this video.
This one just kills me every time. 'Cherish The Day' is the band sounding so amazing together. The beat has a nice kick, Andrew Hale's pads and Sade's first verse and chorus keep the song moving for the first minute and half until a guitar slide and one of my all time favourite basslines via bassist Paul Denman comes in and just kills it. Couple that with some beautiful guitar work from Stuart Matthewman and it's job done. It sounds so simple but it really isn't. To make things sound this easy is really really very hard. With not a hair out of place on this track it's just perfect. Plus if you play this on the LP you get 'Pearls' straight after it. And just to top it off these are like the end of the B side tracks when most people are putting the filler in. Pow.
Ok the next one isn't a Sade track in a traditional sense but you know... You put Mad Professor on the remix of a killer song by the band and you've got pure London gold via Streatham and the profs Ariwa studio. Mad Professor respectfully reproduces 'Love Is Stronger Than Pride' here into a piece of reggae / lovers class. It just works amazingly well. A very very classy remix from one of the best in the game.
Let's go back to the beginning for this last one with 'Smooth Operator'. There's this mega tape that we have on the site HERE where Alfredo opens with this track and then plays more of the album alongside Yellowman and more. The recording of the tape is a bit mangled but you get the vibe. Hearing Sade in Amnesia must have been pretty amazing. That's kind of the weird thing with the band. They just seem to traverse the plains and sit perfectly everywhere. In another piece we have on the site which you can read HERE from The Face in September '86 Sheryl Garratt visited Chicago to cover the house scene. She went to see Ron Hardy play (fuck can you imagine but anyway) and describes the scene here... ""Ron mixes "Go bang" by Dinosaur L into a treated tape of Aretha singing "Respect", the Willie Colon and Denise Laselle acapella leads - unbelievably - into Sade singing "Maureen" without the advanced aerobics on the dancefloor ever slackening...". So basically you've got a good few hundred people losing their minds in a Chicago nightclub to 'Maureen' by Sade. Crazy. Anyway, 'Smooth Operator' does what it says on the tin. Classy band. Classy people. No messing. x.
For the basketball heads and as a bonus here's legend LeBron James giving it up to 'Smooth Operator'... Press release follows. x.
Here's the press release for the full information...
SADE SIX ALBUM VINYL BOX SET
THIS FAR ANNOUNCED
RELEASED 9TH OCTOBER 2020 ON SONY MUSIC
ana
REMASTERED BY SADE AT ABBEY ROAD STUDIOS

Sony Music UK have announced details of a very special box set, elegantly entitled This Far to be released worldwide on 9th October, which will feature remastered versions of all their studio albums to date, on pure 180-gram heavyweight black vinyl. The upcoming box set delivers the first complete collection of their studio work up to the present day. All six of the band's acclaimed albums: Diamond Life (1984), Promise (1985), Stronger Than Pride (1988), Love Deluxe (1992), Lovers Rock (2000), and Soldier Of Love (2010) are packaged into a beautifully finished, white casebound box, which is available to pre-order now.
The close band of four: Sade (vocals), Stuart Matthewman (saxophone/guitar), Andrew Hale (keyboards), and Paul Spencer Denman (bass), were intimately involved in the process, spending time at Abbey Road Studios alongside acclaimed mastering engineer Miles Showell, and the band's longtime co-producer Mike Pela.
The box set title, This Far, suggests that the band's studio work may not yet be fully complete, but this new highly collectable release brings together a canon of work previously difficult to source in its original format.
Revisiting the audio, the band and Miles Showell at Abbey Road Studios worked from high resolution digital transfers of the stereo master mixes, from the original studio recordings, remastered at half-speed using Miles' own unique restored Neumann VMS80 cutting lathe, to perform the 12 sides of vinyl lacquer cuts. The elaborate,
The half-speed mastering process produced exceptionally clean and detailed audio whilst remaining faithful to the band's intended sound. No additional digital limiting was used in the mastering process, so the six albums benefit from the advantage of extra clarity and pure fidelity, preserving the dynamic range of the original mixes for the very first time.
The six album sleeves have been meticulously reproduced in exact detail with authentic paper and printing methods, perfectly replicated for the first time since their original release, and assembled in the outer box which was designed by Tom Hingston Studios in London.
Over an exceptional career spanning more than three decades, Sade's six albums have amassed a cool 60 million worldwide sales and have been certified platinum 24 times over. Producing singles such as 'Your Love Is King', 'Smooth Operator', and 'By Your Side', Sade have gone on to achieve Number 1 albums across the world, collected several Grammys, MTV Video Music Awards, and a BRIT Award along the way, quietly taking their "place in the pantheon of cultural influence" [New York Times, October 2017]. Their most recent studio album, Soldier Of Love, charted at number one in 15 countries, including the US, upon release in 2010.
Commanding high praise from all genres of the global musical landscape Sade continue to leave their mark, engraved as a strong influence to some of today's most successful artists. The band are frequently cited as having inspired a younger generation of musicians, including Beyoncé, Drake, Kanye West, and Missy Elliot, to the freshest young blood of Christine and the Queens, Dua Lipa, FKA Twigs, Mabel, and Taylor Swift. Hip-hop luminaries have sampled from Sade's work creating new club classics, and their timeless tracks have been covered by Deftones, Donna Summer, Frank Ocean, Herbie Hancock, Jason Mraz, Lauryn Hill, LeAnn Rimes, Marsha Ambrosius featuring Dr. Dre, Prince, The 1975, Tori Amos, and You + Me, amongst others.
Sade herself, universally lauded as 'notoriously elusive', made her mark as a style icon after gracing the covers of The Face, Time, Rolling Stone, Billboard, i-D, Fader, Elle France, Cosmopolitan, NME, Melody Maker, Smash Hits, Essence, Ebony, Pride, Interview, and more throughout the band's illustrious career.
Live, the band have toured all corners of the globe, including a notable 1985 performance at Live Aid, Wembley Stadium, when Sade Adu was the only African-born artist to appear in front of the live audience of 75,000, plus an estimated worldwide television audience of 1.4 billion in 170 countries. The band's most recent 2011 tour performed 106 epic shows across four continents, experienced by 800,000 fans, and was cited as "visually stunning" by Billboard with an "exquisite production", and an "adventure at the polar extremes of dynamics."
A true testament to a body of work that through its evolution has captured hearts irrespective of age or creed, Sade's box set delivers and celebrates the band's legacy this far in a pure vinyl format.