Have to say this was one of those lovely enjoyable chats that just flows through music and life and what interests you. Prosumer aka Achim Brandenburg is one of the finest DJs out there for me. There's a certain point in the evening when you want heads down groove based music that has a heart and soul and he is really good at delivering that and moving through the genres whilst doing so. We spoke one afternoon. Me in London, him in Edinburgh... On with the program...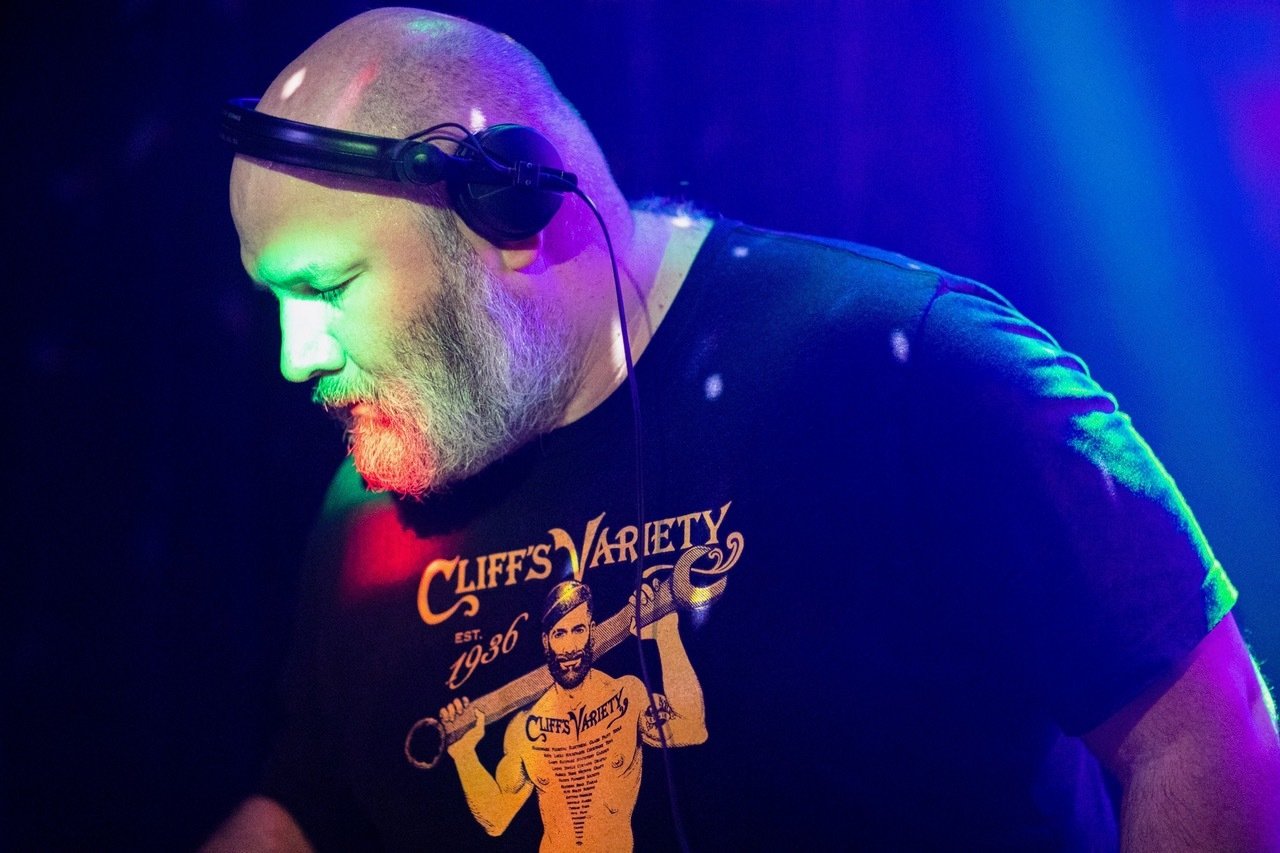 Paul Test Pressing

Achim. Thanks for taking the time to do this. I've been really enjoying writing again and wanting to speak to people whose work I enjoy or I like what they do. So you're on the list…
Prosumer
So what made the love for writing reignite?
Paul Test Pressing
Love International in Croatia probably. I had such a good time at the festival this year. After being in lockdown it just made me appreciate it and think about things a bit more, and it also made me really appreciate everything that we get to enjoy that maybe we took for granted.
Prosumer
Yeah, I also have to say Croatia was one one of those places where you really felt a reignited love for so many people for music and events and parties. I think there was a lot of heart in it and there were a few events that were just magic.
Paul Test Pressing
So where are you based?
Prosumer
I'm in Edinburgh. And it's been just about 10 years since I came here. Two weeks ago was the 10th anniversary of me coming to Edinburgh for six weeks to test the grounds. I was thinking that's a good amount of time to decide if I want to live there or not. And I had kind of decided after the first two days so yeah.
Paul Test Pressing
Why Edinburgh?
Prosumer
Berlin was no longer the right fit for me. So I think there is part of me which will always be a small city boy. Obviously, I loved Berlin when I got there. There is a lot of me that resonates with a city like Berlin. I love wildness, grit and sometimes anonymity. But the big city feel isn't all I need. And in combination with the traveling it was much easier for me to move somewhere a bit quieter instead of seeking that out from from Berlin. I always joke that it's a bit like a relationship where if we continue, we can continue and somehow we can make this work for some more years. But then if we when we finally split up, we're unlikely to be friends. And if I leave now…
Paul Test Pressing
I still love you.
Prosumer
Exactly. So I left Berlin at the stage where I still loved going there. I went back for the quiz regularly I have been running with Tama Sumo at Südblock for five years. I went back for that every month for five years. So I left with plenty of love for Berlin but needed something else. And what I wanted was to be close to the sea. I needed a decent airport and to be comfortable with the language. I thought to myself if I'm relocating at 35 so it was very clear that it would either have to be German or English speaking. I looked at a few places and Edinburgh was top of the list quite quickly.
I was helping some tourists recently with recommendations that I'd met on a bus and I noticed I got so excited for them to see the highlands and various places for the first time. I thought if I'm still feeling like this about Edinburgh and Scotland after 10 years, that's probably a pretty good fit for me.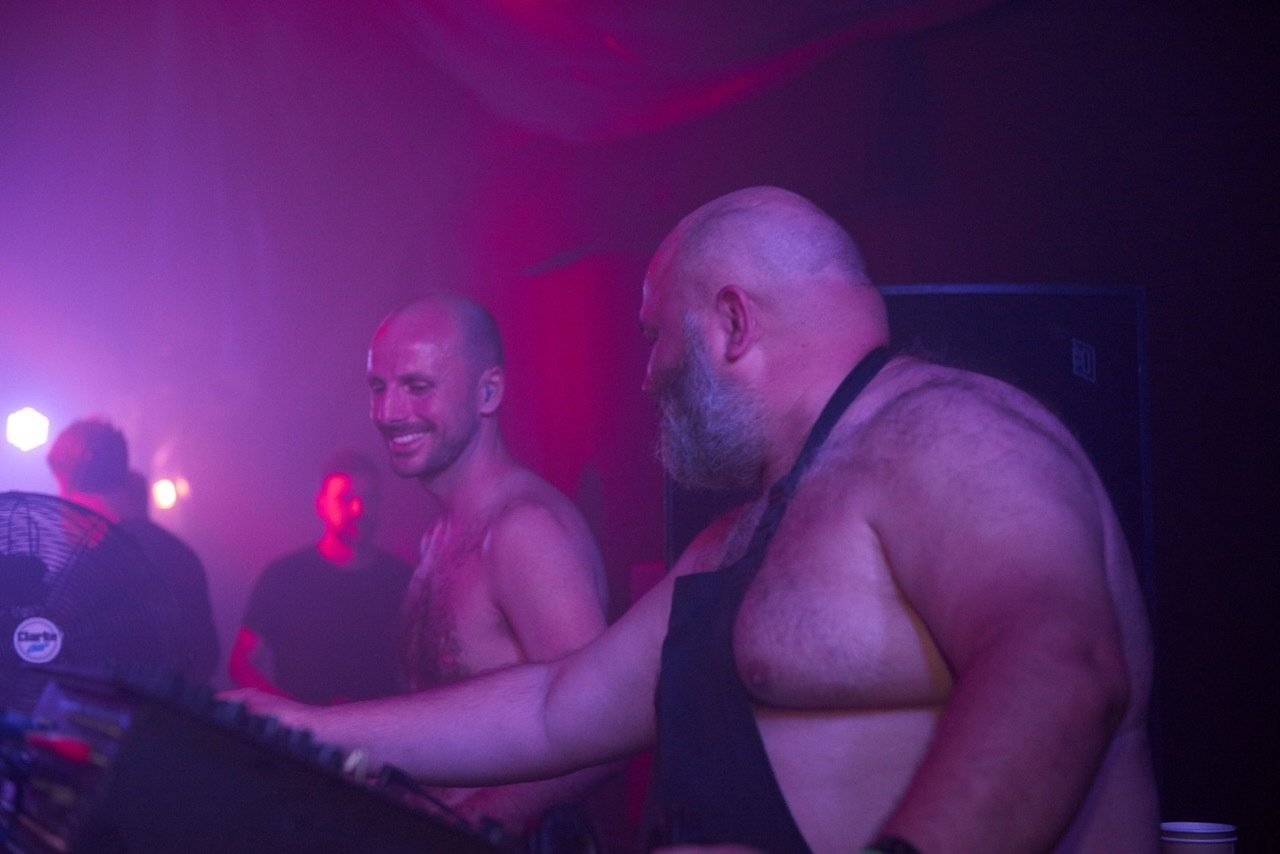 Paul Test Pressing
That's a good sign definitely. I always think if you sort of get bored of a place then a good way to reignite your love for it is to look at it through tourists eyes. So you are almost looking at a place for the first time again... Then all of a sudden you're like, 'this is pretty amazing'. So do you do a regular party in Edinburgh?
Prosumer
We do a party every few months here called Heyday. It's a fun night. It's aimed at a queer audience, which is not fully represented in the audience but I think it's a good safe place for people and it has a good energy. First one we did after the break was with DJ Paulette, and I'm very, very grateful for her because her energy really made it clear to the women in the audience this 'this is a place for you'. We have quite a high percentage of girls in the front row who mix up the usual guys in the front row staring at what the DJ is doing. That's fun. There's one woman, Jules is her name, and she brought such a great energy to the night really going absolutely wild, waving her arms and screaming and then at one point, leaning in very, very tenderly, she asked, 'Can I take a picture of you?' and was asking for consent to take a picture. I don't know when that last happened. I was just so impressed.
Paul Test Pressing
Paulette's great. So what were the first clubs that you visited that really resonated with you and you were like, 'Oh, wow, this is amazing!'
Prosumer
So growing up in Saarland there were not that many. Well there were a few actually. So the first bar we went to was called Igual which was was famous for their margaritas. They had very good DJs. It was really a free and open place. Good atmosphere. I love that place. Club-wise there was Kühlhaus, Larter named Mo' Club where I got to see people like Chez Damier in in my teenage years.
Paul Test Pressing
You also worked in record shops, well Hard Wax, what came first working in in shops and then the DJing? Or was it the other way around?
Prosumer
So obviously, where I grew up there weren't that many record shops. One opened as part of the Delirium record chain. I walked in there and was judged by the clothes I was wearing and they said, 'Oh, we don't think we have the right records for you'. So little little me felt absolutely devastated by the whole idea. And then in '94, Hard Wax opened and I felt extremely, extremely nervous going in. And they were not as horrible as the other ones. Of course, there was still the intimidating atmosphere record shops are known for and that Hard Wax is known for. But no, I found music that I loved and lots of special moments there with music and started hanging out more there.
Through that, I was seeing flyers of events and stuff like that, that otherwise would have been inaccessible for me beforehand. Also, it was the 90s so there was still the the culture of magazines that was quite alive. So there was Groove, there was Raveline and there was House Attack, I think it was called, which I really liked. There was basically this world I was happy to dive in into and I got to go to more and better events and see more DJs.
Paul Test Pressing
Listening to a lot of your mixes and DJing there's definitely that lineage of the Chicago x Detroit x New York axis. The sound of basslines. You seem to like music that is like jack tracks. The hooks are there but they are jacking.
Prosumer
Yeah, I think that was, and is still attracting me in music. I think for me it's not really about arrangement and songwriting. It's about a raw energy. When I first heard this music, I just had this feeling it has something to do with me, and it touched me and it was quite raw and simple. It felt very universal and very direct.

A colleague of mine said I always play that Chez Damier untitled record on KMS. I do play it a lot as that is for me such a good example of a record that makes so many people, including myself, so happy. There is not that much going on. But what is happening is efficient, on point, maybe predictable, but it just makes me feel good and you look on the dance floor and you see smiles and you see what's moving in a way that you want them to move.
Paul Test Pressing
Yeah thats quite a heads down house record. You know… Find your spot and just get into it type of record. How do you feel about the current status of clubs? We've sort of had the impact of Boiler Room ad the lights being up seeing each other whereas we grew up in a time of finding a corner with your friends…
Prosumer
Before being paid as a DJ, I was paid to do the lights in clubs. I loved doing that and I still do, I still think it makes such a difference. When you have a light person you are aligned with it's so good. It used to be the break is where the lights go off and then when the building is happening again, the lights start coming on. And then when the music bangs again, it's intensified by the lights doing this things again. Now yes with the influence of Boiler Room, things can be different sometimes. When I was young and there was a breakdown I would never be sure of what to do with myself. I knew how to dance to music. But to stand around in the middle of it. I was glad the light was off and now everyone is used to seeing a camera through the podcasts and videocasts. I think for every venue, you have to kind of figure it out yourself as if you had just started going clubbing for the first time.

It's great that before you can have access to nightclubs, you can now see a lot of it on YouTube or wherever but also it obviously puts ideas in your head that you start copying and I think that's why we get this sense of a people's thinking 'oh, let's stand behind the DJ'. Nope. To DJ I need some space (laughs).
Paul Test Pressing
Yes I know exactly what you mean. We started going out in 1990 I think and it took a while to get the confidence even to just like throw your arms in the air and you know…
Prosumer
I wonder if It might have been easier for us in the 90s to find an authentic expression.
Paul Test Pressing
Well, clubs were dark when we were little. You know, you took acid or whatever and rolled about on the floor to whoever you were listening to having the time of your life. The talking about the lights thing. Have you heard about this club in Portland? It would be perfect for you actually. They've basically taken on board the sort of Loft model of like food and a community and things like this. So what they do is they have this party, and you have to know someone to be invited to the party. And they vet you before, if you're a new person that's coming. Then on the night, you buy a ticket, and it might be like 60 quid or something like that. But you buy a ticket, the bar is just there and you help yourself to the drinks then the DJ plays all night long but then also does the lights and the sound - deciding on how loud the party is. So the DJ is in total control. It's their thing. The people running the event… There's no door as they have already done all that. It's just a proper community with a DJ doing exactly what they love to do. It sounds amazing. That's how to do it.

Prosumer
Yep. One of my favourite DJs is DJ Bus Station John. He plays in San Francisco at Aunt Charlies and plays music from '75 to '85 roughly speaking. So the good stuff. So disco, proto house, high energy… It's very, very gay. I've never seen someone play it like that. He's also doing the lights and controlling the lights in that venue means literally leaving the DJ booth going to a corner and plugging in something which would light the venue until he goes over and unplugs it again. It makes one of the best experiences for someone like me.
Paul Test Pressing
So how do you approach preparing for a gig for say something like Croatia where you know where you're playing, you know what the setup is, you know what time you're on, you know, generally what state the people are going to be… Do you actually prepare playlists? How do you approach that ?
Prosumer
So if I know something about the venue, I will usually have a playlist prepared for that. If I don't know anything about the venue, chances are that I will have more folders of different areas or different routes I could go into. I don't prepare playlists for every set. Sometimes I'll have just bought lots of new music and will have a folder called August30th or whatever and I'll reach for that. I then try to reach a balance where I will fulfil what I think is expected of me, but also putting stuff in there that is little unexpected. I'm still nervous when DJing. Croatia is a good example. I was super, super nervous. I take it seriously that people have paid lots of money to be there and they deserve to be entertained. Even though I've been doing it for 25 years I want to be up to the job and deliver. And you just hope the first half hour is great and then you can just relax into it and enjoy the ride.
Paul Test Pressing
I love those DJs, and I would say you are one of them, where their character comes through the music they play. That to me is what DJing should be about…
Prosumer
I would say I give authentically me. And I think that that is what people like yourself react positively to that. I don't think it's the only way that DJing works nowadays. And there is no right or wrong to it.
Paul Test Pressing
Okay, so the thing that reminded me to get in touch was when I saw you were doing a Prince special on NTS. So you're obviously a massive fan of Prince right?
Prosumer
I love him. I'm nowhere near a mega fan like Moodymann. I was lucky enough to hear Moodymann do the all night long Prince thing a few years ago which was absolutely stunning. But yeah, I can't claim I know everything he has done. But obviously I love his music. When I was thinking about doing the radio show a few weeks ago, I could feel my arms tingling. I love doing deep dives like that into an artist or a concept where you just are reminded, 'Oh my God, there's so much good music around'.
Paul Test Pressing
For me there are only a few true music geniuses in the world and he was definitely one of them. Did you discover him at an early age?
Prosumer
I was listening to the radio a lot as a kid. Making cassettes of the songs I liked. I must have liked 'Kiss' as there was a tape with it on it. I also got hit by a nun at school for impersonating Prince in the playground. She thought that was inappropriate and hit me for it. I was on one of those child holidays without my parents and there was an older girl whose name I still remember, and she was a really big fan so she had the 'Black Album', and I had never heard that before. So for the two weeks of that whole holiday, I was listening to that extensively.
Paul Test Pressing
That's a great record. I had 'Parade' on cassette. I think that's the first album I bought and maybe still my favourite. I used to deliver newspapers to Parade. It seems funny now but if you were into Prince when you were young it was quite an alternative thing to be into.

Prosumer
My aunt lived in Vienna. Most of her life and she used to work for an Austrian music magazine that was not fully mainstream and a little bit alternative, so she was connected to that world. And at one point, I probably was 16 or so, I visited her and she took me to two concerts. One was Rod Stewart, Tina Turner and Joe Cocker, we missed Rod Stewart but saw the other two, then also Prince the following day. So fucking weird and so fucking wonderful.
So I say I think that's that's when I started exploring his back catalogue. I had 'Sign of the Times' on a seven inch when I was a child. I was really lucky. I had a bit of an angel. Not a friend, but an acquaintance of my parents used to work for the local radio station and noticed how obsessed about music I was and she started sending me parcels of records. So usually records or compilations that they didn't need at the station. And so a lot of things that were really important to me, found their way into my hands at probably not even six years old. There is a compilation from '82 when I was five and it contained 12 inch mixes of pop songs. It has 'Safety Dance'. I loved that. And Freeze 'I.O.U'. Also the Montana Sextet 'Who Needs Enemies'. It's a seminal record now but back that it was just fun music that resonated with me.
Paul Test Pressing
Wow, what a woman. Being sent records like that at such a great age.
Prosumer
Yeah, I unfortunately realised too late how important she was to me. So I called my parents at one point when I realised and asked them, 'Hey, can you somehow put me in touch?' And they said, 'Oh, she died a few weeks ago.' It's still upsets me very much because I think I have so much to thank her for.
Paul Test Pressing
That's a lovely thing she did. So what are you working on alongside the djing?
Prosumer
I started training as a mediator a few years ago which I then added other forms of coaching and therapy to. I am a life coach and also working in sound therapy. I started playing the gong for therapeutic use which allows me to express myself through music. To be honest I think that's the reason I have not made any original productions or remixes in a very long time.
Paul Test Pressing
Do you actually do gong baths in Edinburgh?
Prosumer
I do.
Paul Test Pressing
Okay, amazing. I learnt the power of vibration when we were young. We went to see Pharaoh Sanders (this interview was done before he sadly passed - RIP - Ed)when we were like 17 or something… You know… We were little stoners in Brighton at this big jazz sort of rave basically. I remember him coming on stage with a singing bowl and for like five minutes he got the bowl resonating and put it in and out near the microphone and it felt like the whole club was vibrating. He just pulled you into this space and I was like, 'fuck, that was amazing'.
Prosumer
It's all very very powerful stuff. The physical experiences you can have but also experience on a spiritual level. It is crazy.
Paul Test Pressing
So you've learned about the frequencies and you're experimenting with how frequencies affect different people?
Prosumer
There are different ways of teaching and different schools of thought, some of which will tell you 'it has to be matched to this scale or this amount of htz' but it's about aligning chakras in a certain way though I have moved away a bit from that. I work a bit more freely. And I personally believe it's much more about letting the person experience the sound. Everything I know about music, from DJing and from learning, also just through listening, applies to that. It's the same kind of magic. It's the same ideas.
It's the same impact a change of rhythm, a break or a bass drop will will have on you. Physically, it is mostly the bass that affects you. It is quite important how. I'm also trained in trauma support and have done quite a lot of work with bilateral body stimulation. So for example, a stereo sound coming from a circular object will always move in a way that it will stimulate the ear drums, slightly offset, so you will always experience a spaciousness. And that's where the healing for the nervous system lies. I could talk about this for hours.
Paul Test Pressing
I find it fascinating I have to say. I've never had a gong bath but it's been on the list just to experience the impact of that sound. I have a modular system next to me and sometimes I just turn it on and play it to the house. There's something very soothing about it. Those sounds. I imagine the gong bath is similar in feel. This might be a ridiculous question but can you gong bath yourself?
Prosumer
It's not a ridiculous question. It has a profound effect on you as well. Obviously, you have to stay more aware of the space around yourself and not lose yourself as much. But yeah, it has a huge effect on you too.
Paul Test Pressing
Well, that's a very positive, lovely, lovely way to end the chat. Thank you for your time Achim. It's been a pleasure.
Prosumer
You are very welcome.