Tony Esposito
Je-na
Pagaia
Archeo Recordings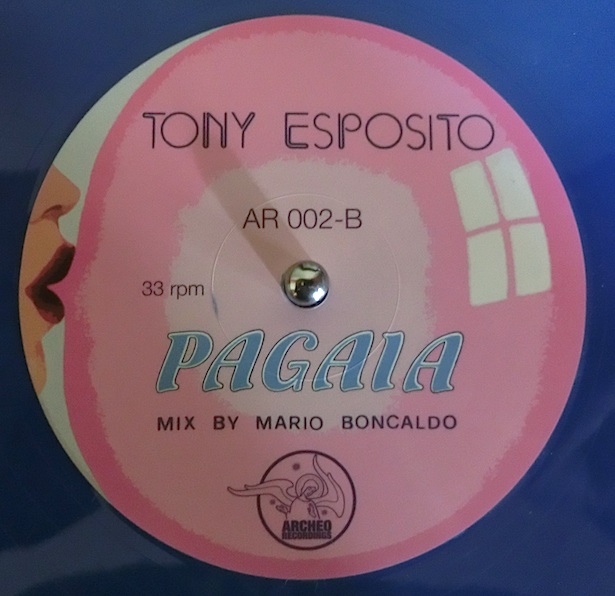 Reissue of the week on new Italian label Archeo, with two Cosmic / Balearic crossover classics on one 12.
I first heard "Pagaia" on a Balearic Mike mix, where he cut to it quickly as part one of Boney M.`s "Boonoonoonoos" came to an end (listen to the linked clip and you`ll understand why Mike had to be bloody quick). Happy, skipping, Balearic, it became a must have, and think I paid Mark Seven something like 60 Euros for a copy, which was steep then, around ten years ago, but originals in decent condition now go for over twice that.
However, I think for many "Je-Na" is the "A-side". It was definitely a staple in the sets of Max Essa when he first arrived in Tokyo. Loose Punky Funk, like Vendetta Palace with the pressure off, or Guem Et Zaka covering Spandau`s "Chant No. 1".
Archeo`s founder, the lovely Manu, just did a label launch in London at We Are The Sunset, and there is more to come from Manu on Test Pressing in the very near future.