Max Essa
Your Carnival Sounds Like This
Back To The Balearics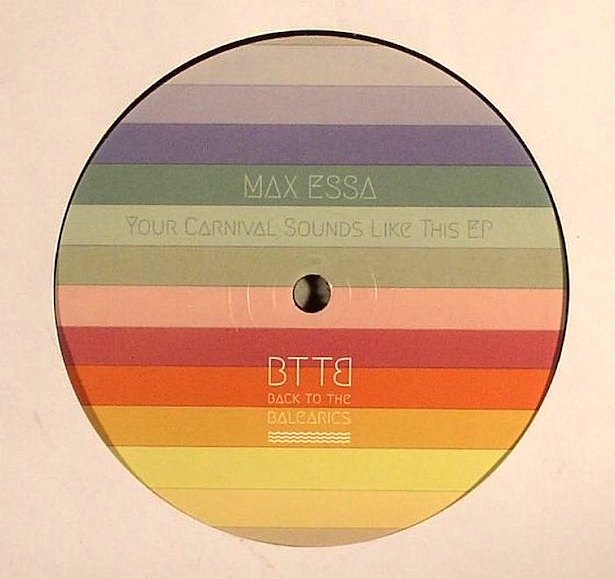 Three of these four tracks are vintage Essa, and they should be treasured as such. I doubt you`ll hear their like again. Level 42`s Mark King taking the Clash`s "Sandinista" out for one more voyage on that glass-bottomed boat. All at sea off the coast of the Land Of Light . Discovering Nowomowa`s "Atlantis". The closing track, which gives this E.P. its title, however, is way away from the Classic Essa-esque, its only clue might be just a touch of the acoustic picking that dominated "Won Ton Sunrise". A gentle rhythm runs backwards like ripples on still water. Rain falling. Single notes from piano and sustained guitar make for an outtake from Tempelhof & Gigi Masin`s "Hoshi". Sequencers do Fuck Buttons without the bombast.
You can find Back To The Balearics, and clips, here.