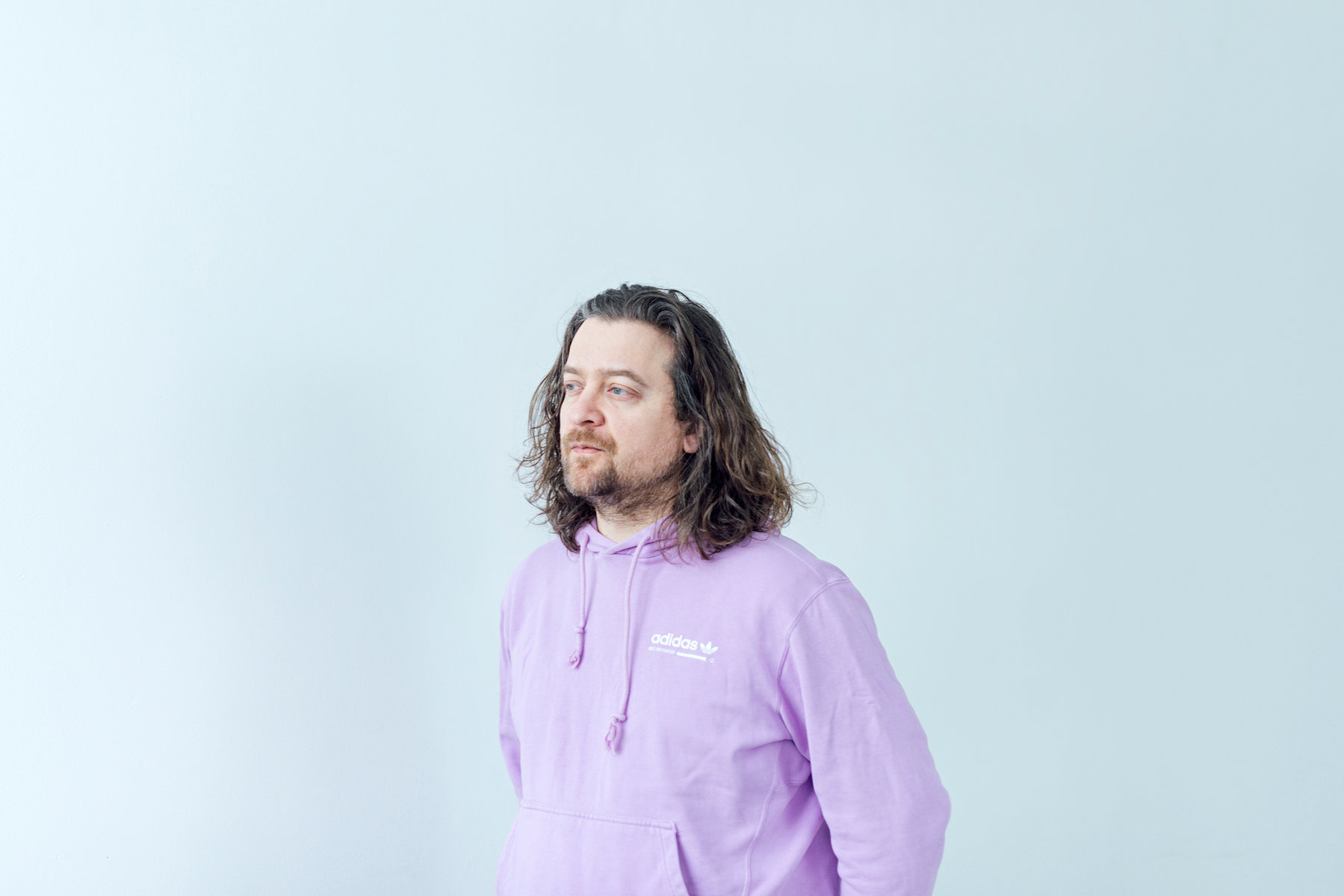 Even over a shaky WhatsApp connection, Thomas Moen Hermansen sounds supremely content — as well he should. The artist forever known as Prins Thomas lives with his wife and children in a beautiful, bucolic setting outside of Oslo, for one thing. 'I'm five minutes from the ocean and five minutes from the mountains, surrounded by forest,' he says. 'We've got a little garden, and there are deer coming here every now and then.' And his home country has largely tamped down the coronavirus, at least for now. 'The trains are running, the busses are running, the schools have been open,' he explains. 'I think we've had 11 cases in the last month.' But there's another factor that's likely contributing to his contentment: His Full Pupp label, devoted to the idiosyncratic end of the Norwegian dance-music spectrum, is celebrating its 15th birthday with a series of sampler EPs — the first three installments are already in the shops — along with a full release featuring seven bonus tracks later this year.
The compilation, along with the release of a recent trance-oriented album on Gerd Janson's Running Back (more on that later), has been keeping Hermansen busy these past few strange months. If these were ordinary times, Hermansen would likely be even busier, possibly in the midst of a world-spanning DJ tour to help to promote his projects. But as it is, such endeavors seem far off. 'I'm seeing some of my colleagues are like, "Oh, I'm going out for my first international booking." I'm like, "What? Where are those gigs?" And then: "Are you crazy?"'
The compilation feels like another high point in a career that's full of them. The apogee that towers above them all, of course, is the one that came early in Hermansen's recording career, when he and then-partner Hans-Peter Lindstrøm were among the kings of cosmic disco (or space house, or whatever you'd like to call it), helping to codify the chugging, arpeggiated, heavens-grazing style before lesser talents brought it back to earth. He largely moved beyond that particular format years ago, but a quick trawl of the internet makes clear that many still associate him with the sound. It's something he's learned to life with. 'It could be called something worse,' he says, 'some really horrible sounding name, so it's fine. I actually did try for a few years to get people to say "universal boogie" — I could live with "universal boogie." But I don't really pay much attention to it, and I don't really care — it is what it is.'
On the compilation itself, there is the occasional echo of the cosmic-disco past — within the heavenly hyper-melodicism of Velferd's 'Returning, for instance, or the headspace dub of Bjørn Torske's 'Ramma.' But there's also the low-slung drum-funk of Blackbelt Andersen's 'Lort Og Fanteri,' the aqueous sigh of Marius Våreid's 'Acidus,' the haunted punch of Magic Johnson's 'Wild Flowers,' the effervescent optimism of Frantzvaag's 'Soft,' the transmission-from-outer-space weirdness of DJ Fett Burger's 'Bløt Fis I Hvite Linbukser,' and on and on and on.
Other than the fact that the label is reserved for Norwegian producers, Hermansen claims that there's really only one trait a track need have to make it onto Full Pupp: 'It got to be not shit.' He's kidding to some extent, but other than the fact that comp's tunes loosely falls into the house category (and are indeed not shit), Full Pupp doesn't lend itself to easy categorization. Still, there is a near-ineffable something that holds it all together, a slightly off-kilter eccentricity that runs through most Full Pupp records. 'It's really just a gut feeling,' Hermansen says of his selection process. "I can listen to a track and hear pretty quickly whether it's something I would want to have on my label. That just comes from listening with my own ears, you know? The label has a lot of different things on it — but people often say something like, "It sounds like you!," so I guess there is a thread running through it.'
A few of the tracks on the compilation — the aforementioned 'Returning,' for one, and jaddajaddaPlay's gently gliding 'Flagrende Gevanter' for another — glancingly hint at the drifting, lighter-than-air feel of the best of early- and mid-'90s trance. Some of Hermansen's own material has had its trance-adjacent moments; the percolating synths of his work with Lindstrøm and the fluttering feel of much of 2015's ambient-leaning 'Principe Del Norte' coming to mind. He's explored that sound more fully via the recent release of the 'Træns' full-length on Gerd Janson's Running Back. 'When I made the tracks on "Træns." I did not have a plan of releasing them and I do not consider them actual "trance",' he admits. 'It's more like me giving it a go and see if I could recreate some of that euphoria these records contain in my own tracks. If it wasn't for Gerd telling me they were great and that he wanted to release them, they would probably just have rotted away on a hard drive.'

Hermansen readily admits that trance, at least as the genre is generally thought of nowadays, was never really part of his canon. 'There were certain records' he says, like Hardfloor's "Acperience," Ron Trent's "Altered States," Jam & Spoon's "Stella," Slam's "Positive Education," or even Lil Louis's "French Kiss" or Patrick Cowley's remix of Donna Summers' "I Feel Love" that for me are "trance" although some of them do not belong under that umbrella. But trance as in 140 bpm, glowsticks and kick-rolls…no.'

In a way, the release of an album like 'Træns' matches up with Hermansen's deejaying philosophy. 'For me, some of these over-the-top records can add a bit of fun and shock, which I think is often and underrated ingredient when on a dancefloor,' he explains. 'Although I'm very serious about my music, I love adding some colour to the palette, so whether it's dropping some filthy X-rated Chicago house record at the right moment, or a really cheesy breakdown, or some old Shep Pettibone dub of a Madonna track we all know and often secretly love, it's all for a great cause.'
As of the time of this interview, Hermansen had had exactly one gig since the pandemic took hold, at the intimate Oslo club Jaeger. 'I think they were allowed to have 100 people at a time, and you had to be seated the whole time," he relates. 'You had to pre-book a table, and you had to give everyone's contact information if anyone gets sick.' There was no dancing allowed, and the curfew was at midnight. 'So was kind of funny. The music I played was more like what I'd play in my living room than what I would play at Panorama Bar. I did that in June, and I'm doing the next one next weekend. This time, it will be a bit closer to a regular night. Now you can dance, but you have to dance at your table.'
As it happens, that night was a vinyl gig — he's got a large and comprehensive collection — but as a DJ, Hermansen's largely moved on from that medium. 'The way I'm playing now is based around the opportunities you get when you have four CDJs and know a little bit about the function of these magic machines," he says. 'I can be like Ron Hardy! I play way more energetic, combining things that I couldn't just a few years prior.'
And then it's on to future plans for Full Pupp and its family of sublabels, which includes Internasjonal (for international artists, needless to say), Rett i Fletta (the techno-not-techno goodies), and the expansive Horizontal Mambo, along with Prins Thomas Musikk for his own material. In these uncertain times, Hermansen is smart enough to know some adjustments might be necessary. 'I don't know what the ratio of physical release to digital release is going to be in the future,' he admits. 'We're having to shrink things down a little — like, we have some albums coming out, which will be digital albums with a 12-inch sampler rather than an entire physical album. It's the new reality.' And he's okay with that. "The funny thing is, I don't really mind it. We're even setting up an option called Full Pupp Express, which is just going to be for digital stuff. The sales pitch is "fresh out of the oven" — you can just get it from mastering and start selling it.'
But for now, Hermansen's got another project in mind. 'I had the idea of finally ripping the rest of my records,' he says. 'Like, if it's going to be one year or whatever without gigs, I'll be at home listening to records and drinking wine. But I'm now realising there is not enough time in my life to rip my whole collection!'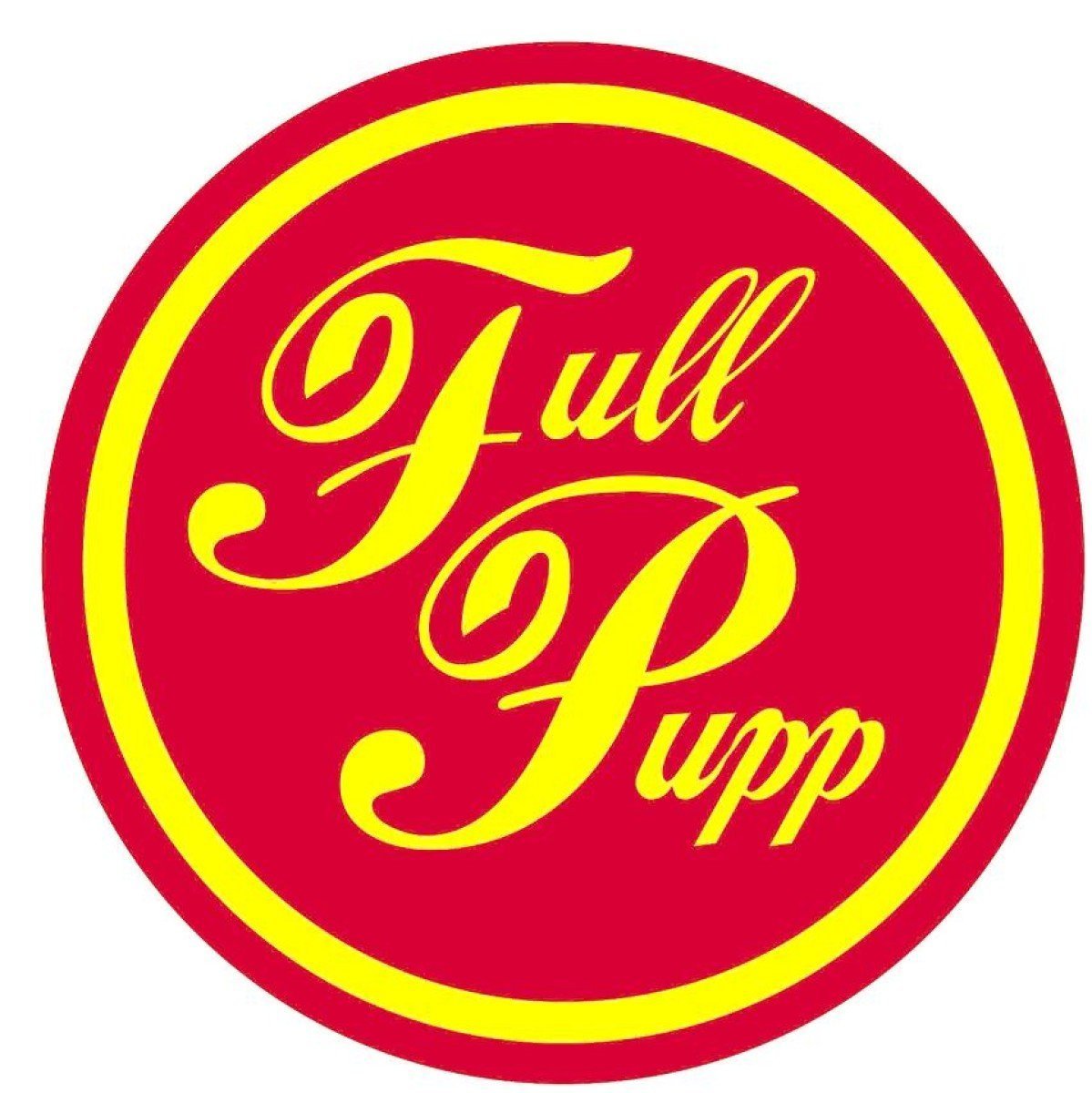 Even with that unending task in front of him, Hermansen found the time to choose his 'Five Full Pupp Tracks that You Might Not Know But Should Definitely Hear.' And here they are, in chronological release order:
Todd Terje 'Glittertind' (FP01)

Although Terje's mostly known for his big hits like 'Eurodans,' 'Inspector Norse' and 'Ragysh,' I still believe his finest moment, and thus ours, lies within this beautiful piece of flute soaked dreamhouse.
Ytre Rymden Dansskola 'Bange Anelser' (FP023)
Jarle Bråthen and Marius Våreid combined forces to give us the project Ytre Rymden Dansskola ('Outer Space Dance School').

Comin' on like Paul Hardcastle dubbed out by the Idjut Boys. It was also released with an even dubbier version by Rune Lindbæk and his partner-in-crime Kåre Frisvold.
Trulz & Robin 'I Tåkeskogen' (FP045)

Trulz & Robin have been ever-present in the techno scene in Oslo. I think the first time I met and played next to Trulz was at the legendary Hard Club nights at Chateau Neuf back in '94, and it took me another 20 years to even pass on the invitation and have this debut from them on Full Pupp ready for release in 2014. The b-side, too, is really good, both reminding me of more bleepy, IDM-ish sounds and thereby opening the doors of the label for more variation.
Magnus International 'Kambodia' (12-Inch Version) (FP052)

Magnus has been there since the start of the label, and he always delivers something special — although he usually has to wait for inspiration, meaning it can take a long while in between releases. Besides Terje's stuff, Magnus is the one with the hooks, though often dressed up and sort of hidden. This one is beauty and simplicity in perfect unison.
Øyvind Morken 'Broken Dreams And An Empty Bank Account' (FP068)

Some of the wonkiest releases we've done comes from this guy. Øyvind's a really good DJ and his productions usually sounds like they were meant for another planet. Coming out around the start of the current Covid-19 crisis, this track sums up all our lives pretty well right now.