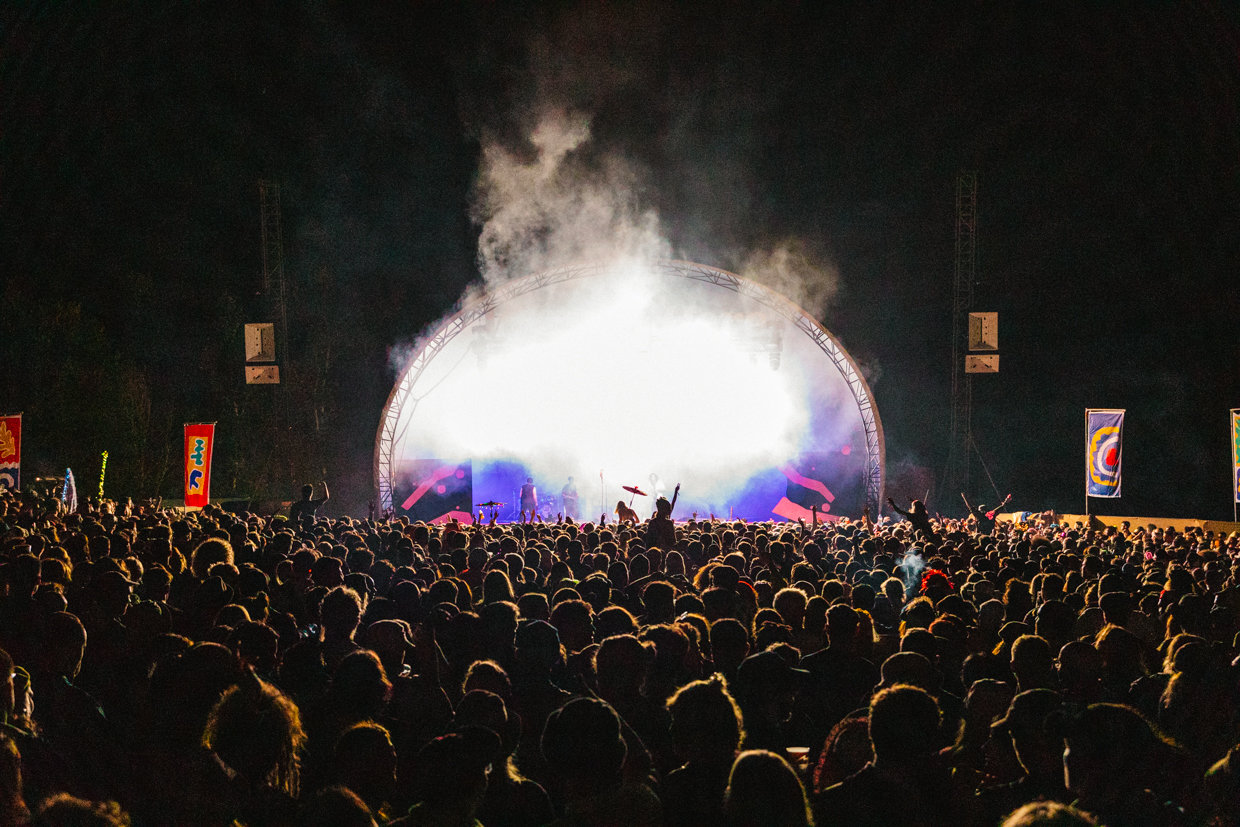 Huge round of applause, that's my starting point. Thank you We Out Here, thank you all the people who made it happen despite everything. We needed this. I didn't know how much I needed it until I got there and was around people, outside, moving and listening to some of the best music-makers on these islands. The festival, which is curated by Gilles Peterson's Worldwide FM and Brownswood labels started in 2019 at Grange Farm in Cambridgeshire on the same site that Secret Garden Party used for over a decade. 5,000 people came first time round. Obviously last year was a write-off, but this year could have been too. Instead it went ahead, tripled in size. This meant less bumping into everyone you know and more 18-20 year olds – some of whom probably only went because it was one of the few festivals happening – getting exposed to an intergenerational celebration of the best underground music that's come from the UK's rich diaspora heritage over the last half century.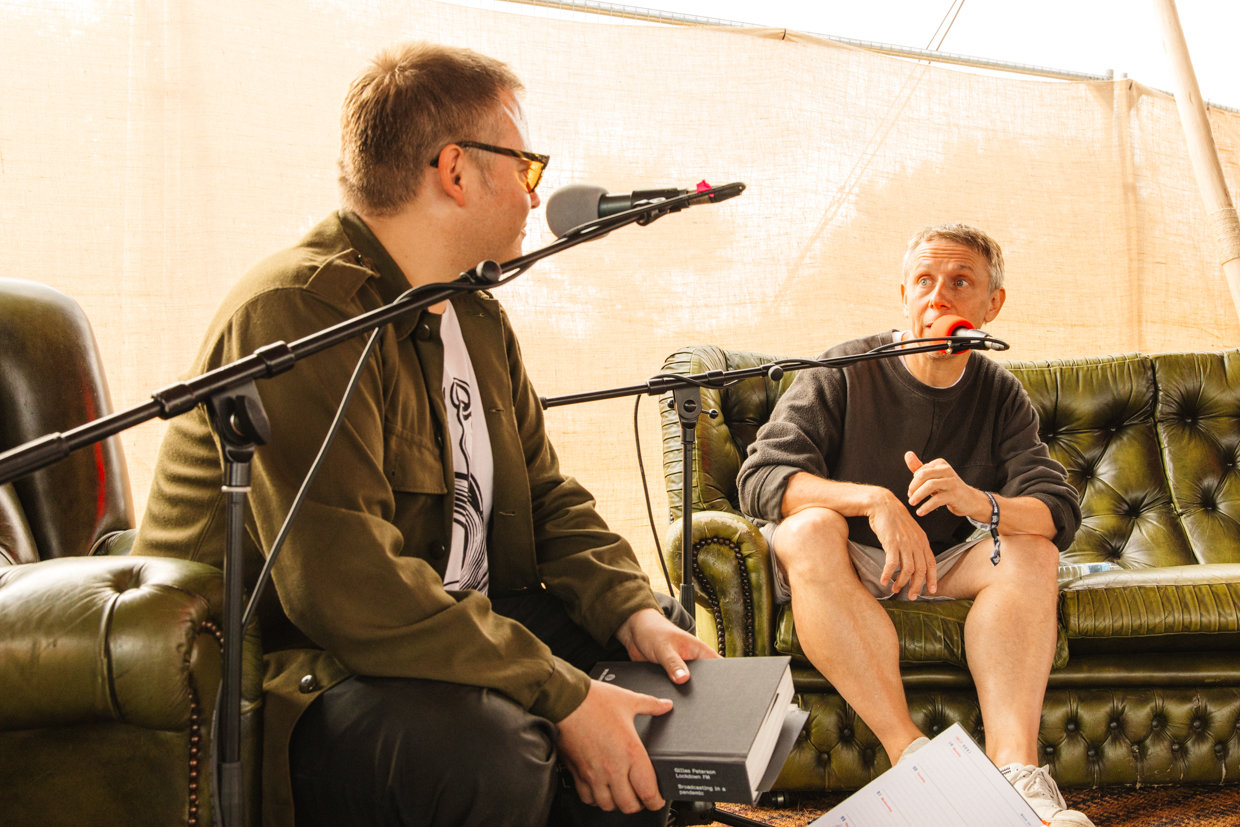 On one end of the age spectrum, the majestic Dennis Bovell, who held court on the Rhythm Corner stage, chatting about tunes before he played them and singing along with them too. On the other, the DJs, producers and bands who were ready to blow in 2019 and have spent the last 18 months holding on and making it work: the banger queen Tash LC or the brilliantly uncategorisable racket of Lunch Money Life or Manchester collective All Hands on Deck. In between, veterans of reggae, post-punk, jazz, house, jungle drum n bass, broken beat, hip hop and grime, bringing their own sounds past, present and future. Next year perhaps the international artists will be back and artists from here will be elsewhere. For 2021 this meant that the main stage featured Touching Bass, Sarathy Korwar, Children of Zeus and Levitation Orchestra alongside the people you might expect to see there: Emma-Jean Thackray, Thundercat (a special guest and one of two international acts – the other was José James), Yussef Dayes, Kokoroko, or Sons of Kemet.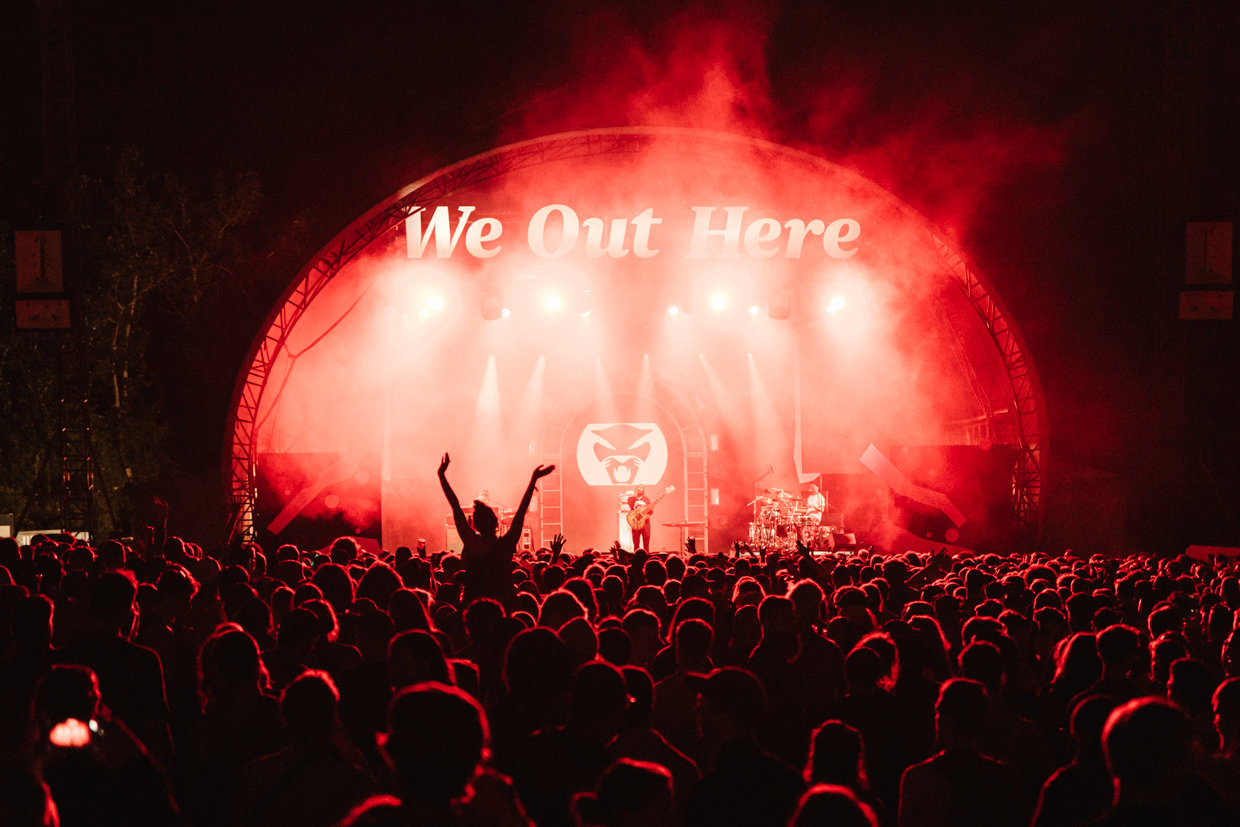 There was a dance tent. Not in the old meaning of dance tent, which mean the place in a festival where you see the DJs. Here, the dance tent was dedicated to different dance styles. I tried to get to 'Introduction to House' but timetables are a shifting thing and instead saw some people showing out their jazz dance skills. There was a lot of dancing, over the whole weekend. I even danced, and I've got long covid and wasn't at all sure that my legs had dancing in them. I danced in a side tent to a special Steam Down set with Lewisham don Novelist and fellow south Londoner Che Lingo. I never expected to hear Nov's cautionary county lines lyric two two Lewisham man gone country/ Two two Lewisham man not farming up against bass player Isobella Burnham's face-screwing low notes or Benji Appiah's drums and it was as energetic and joyful as you might imagine. I danced to Channel One in the roller disco (which had stopped roller disco-ing by that point in the evening) next to a legendary jazz vocalist who every now and again leaned down from his 6 foot plus heights to tell me about hearing this tune or that tune first time round at Phoebe's in Hackney as a teenage dread.

Me, I'm easily moved at the moment but I was moved on multiple occasions over the weekend. Just to dance, and to recognise how something so simple became so complicated.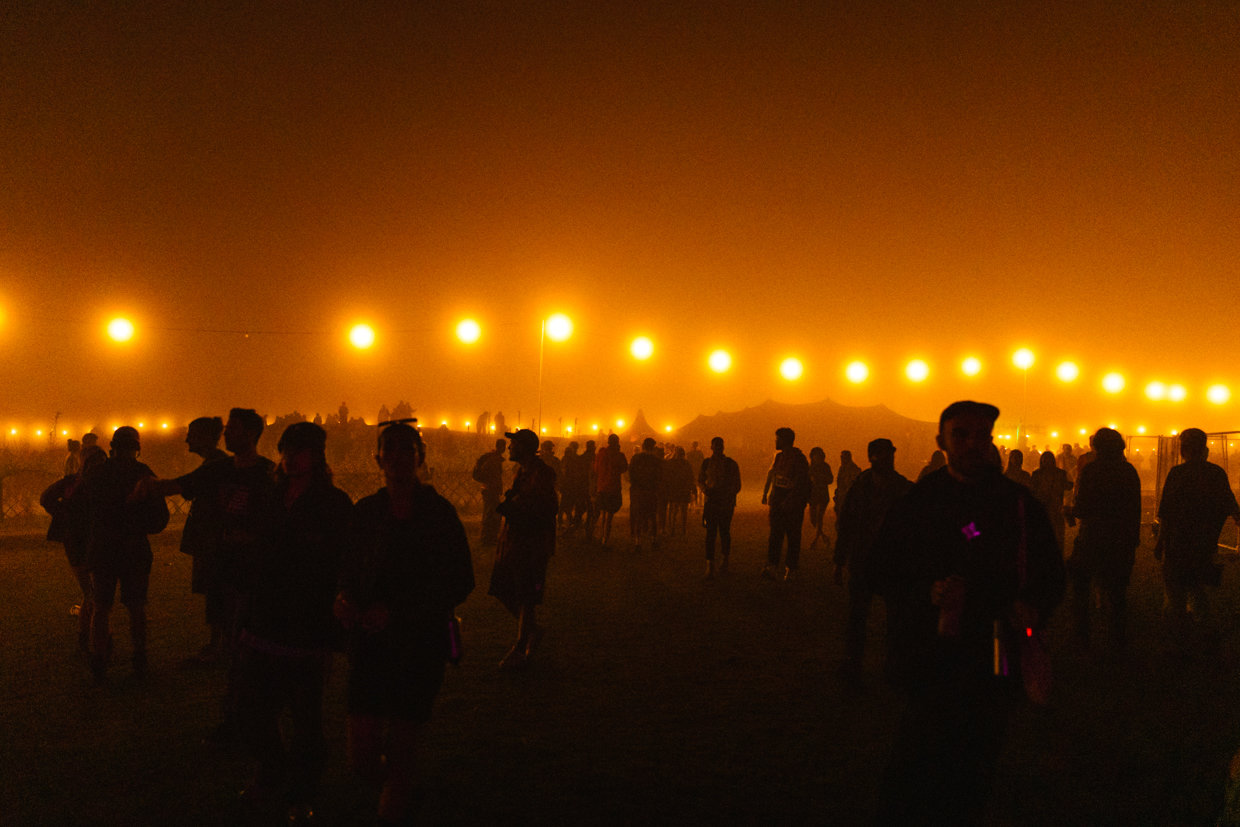 There was dancing everywhere; in the Love Dancin' tent, intensely smiling, or just zoning out to Errol Anderson and Alex Rita – who was stunning, again – who brought the understated radiance of Touching Bass to the forest. Or the DJs in the Lemon Lounge, who have pulled off the spectacular trick of building their own system. People were dance-walking across the field, or breaking into a bit of gestural communication in response to a tune dropping half a kilometre away. I went to bed earlier than most people (fatigue needs) and have never been so happy to be dropping in and out of sleep to a killer set by whoever ended with 'Anti-War Dub'. The happiness levels were high: I DJ'd on the Sunday morning from 9am to midday on the Worldwide FM stage and got my first rewind request before 10am.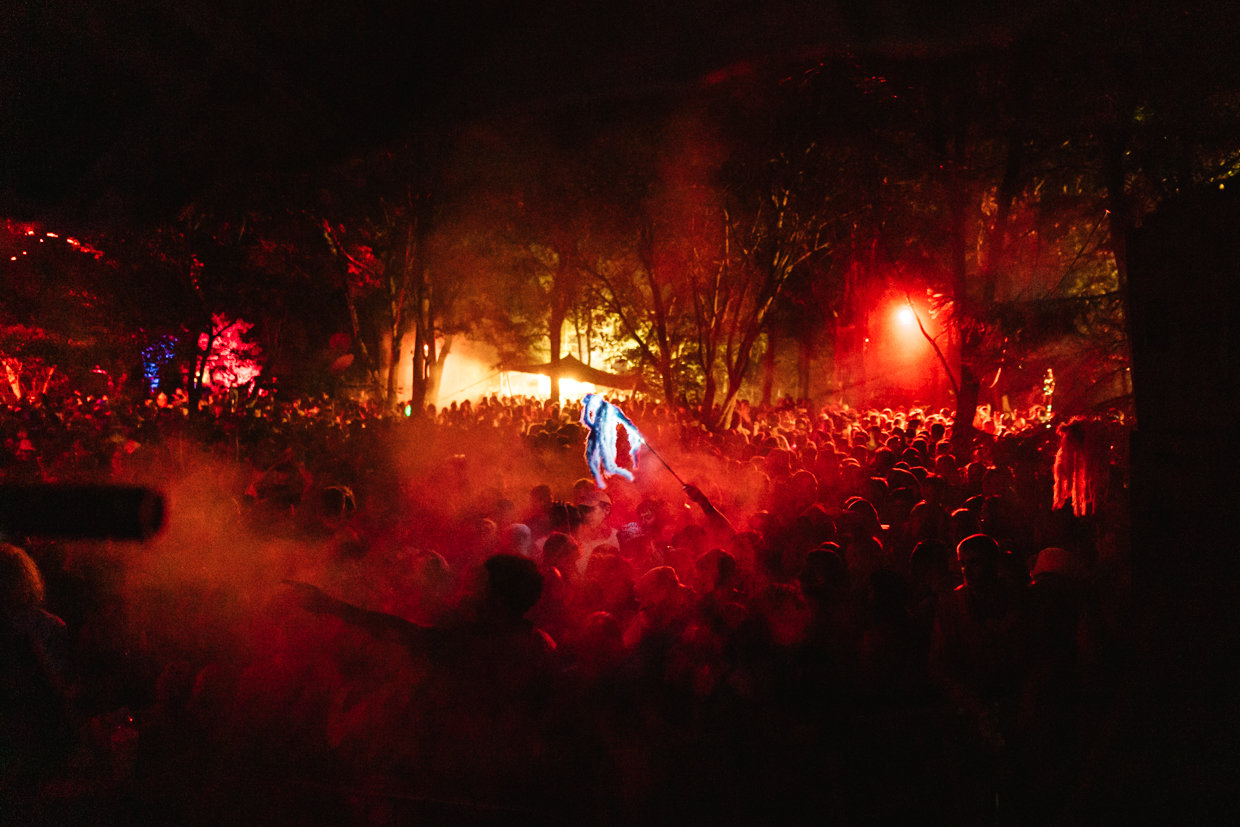 Me, I'm easily moved at the moment but I was moved on multiple occasions over the weekend. Just to dance, and to recognise how something so simple became so complicated. To see how many people turned up to show respects and to move to music when the bandstand became a celebration of Ty's life for the whole of Sunday. To watch a band who I'd watched two years previously, on the same stage, and getting hit by another layer of realising what we'd all been through, and are going through. I loved it. I think it's fair to say we collectively loved it. We needed it.
Words – Emma Warren. Photography courtesy of Rob Jones (@hirobjones / @khromacollective).