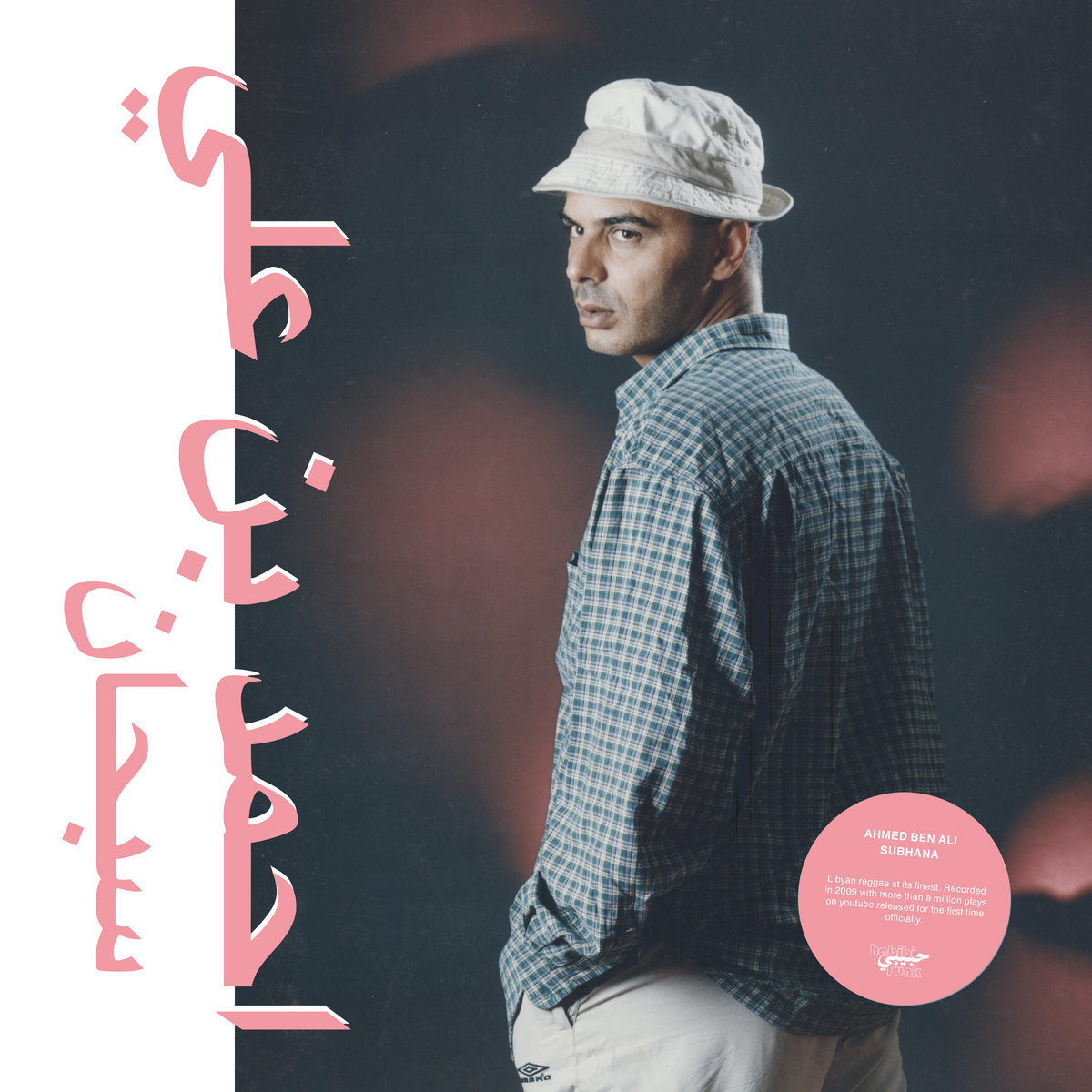 I meant to write about this months ago, but well, you've seen the state of the world. In February this year, Jannis Stürtz's excellent Habibi Funk label released "Subhana", a four-track 12" of Libyan reggae recorded by Benghazi's Ahmed Ben Ali in 2008. Made up of two cuts "Subhana" and "Damek Majeb" plus instrumentals, the music on the 12" sees Ben Ali recontextualising Libyan folkloric rhythms within reggaematical contexts. While "Subhana" rolls in a re-framing of the traditional Jamaican one-drop stylee, "Damek Majeb" bounces on something closer to the dancehall/dem bow axis, letting arpeggiated synth lines underscore a strutting groove and strident multi-layered vocals.
As Ben Ali puts it in the liner notes, "The Libyan folkloric rhythm is very similar to the reggae rhythm. So if Libyan people listen to reggae it's easy for them to relate because it sounds familiar. This is the main reason why reggae became so popular here....We played the reggae Libyan style, it's not the same as in Jamaica. We added our oriental notes to it and if you mix both it becomes something great... And to me it's still original reggae, it's Libyan style, not some bullshit."
A working technical engineer who plays and records music in his home studio, Ben Ali is a one man band/production outfit, Songwriter, player, vocalist, engineer and producer. Since releasing his first album in 2003, he has recorded maybe 40 tracks and released two more albums. There are a few more secrets around these songs, but you'll have to find them out in your own time.
"Subhana" is out now in vinyl and digital formats through Habibi Funk (order here)