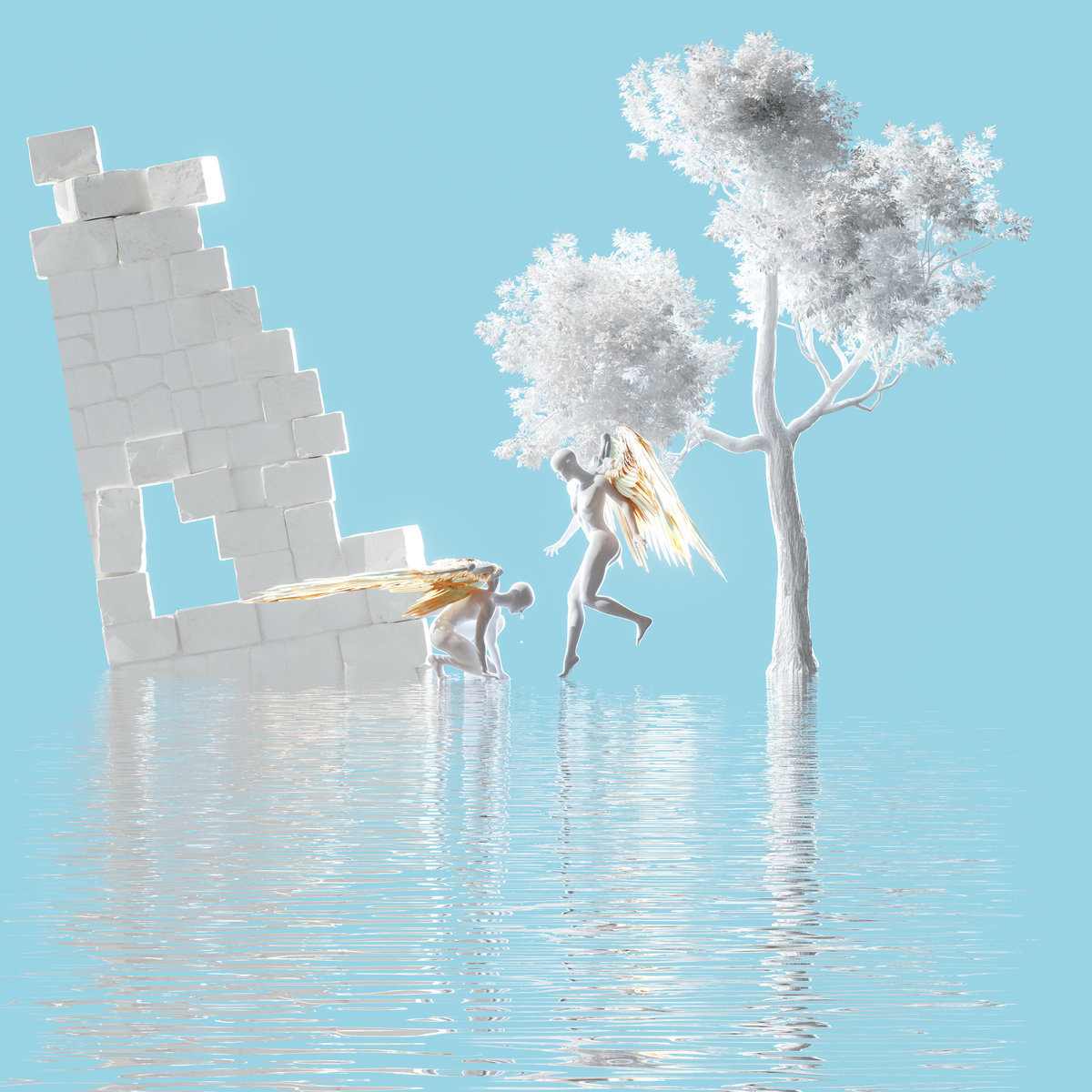 Sometimes all it takes is a look at the cover to know you've come across a record worth listening to, and "Club Sentimientos Vol 2" by Queens, New York's DJ Python is definitely one of those scenarios. Just look at that imagery. Angels (?) ascending from (or landing in?) a gorgeous, utopian waterspace. Sign me up.
Released through Anthony Naples and Jenny Slattery's Incienso label, "Club Sentimientos Vol 2" is the follow-up to DJ Python's critically lauded debut album "Mas Amable", which coincidentally (or not), also had spot-on cover art. This time, however, we're dealing with a three-tracker not a full project, but what a three-tracker it is.
On the A-side, things kick off with the brilliant and blinding 'Angel', just under eleven minutes of lovely new age synths and chords set against a handclap heavy mid-tempo skip. Lush and relaxational, it's like briefly slipping into a dream of nightclubs which are health spas, and health spas which are nightclubs, or something to that effect. Music like this always makes me think of Lando Calrissian's Cloud City or "Laputa: Castle in the Sky" - either way, the overall effect is dancefloor levitation.
On the flipside, DJ Python hews closer to the bass-enhanced instrumental reggaeton/dem bow sounds he's mapped out so effortlessly in the past with 'TMMD (IMMMD)' and 'Club Sentimiental Vol Three' (ha-ha). 'TMMD (IMMMD)'s rhythmic shuffle is hybridized (or compatible) with UK Funky, but paired with glossy synth-melodies and chopped-up vocal samples, all hung in a zero-gravity setting. On the other hand, 'Club Sentimiental Vol Three' plays out like a slow dusty-eyed transition from sleeping to being awake. Musical hypnopompia in the mode of an instrumental dancehall riddim doing the brain dance.
DJ Python is going three for three on this one, which is what makes spending time with "Club Sentimientos Vol 2" an absolute joy. Interestingly, some of the different versions of this release come with a custom, rave-inspired perfume, which makes sense, given the evocative nature of what he's playing with here.

"Club Sentimientos Vol 2" is out now in digital, 12" and USB formats (order here)