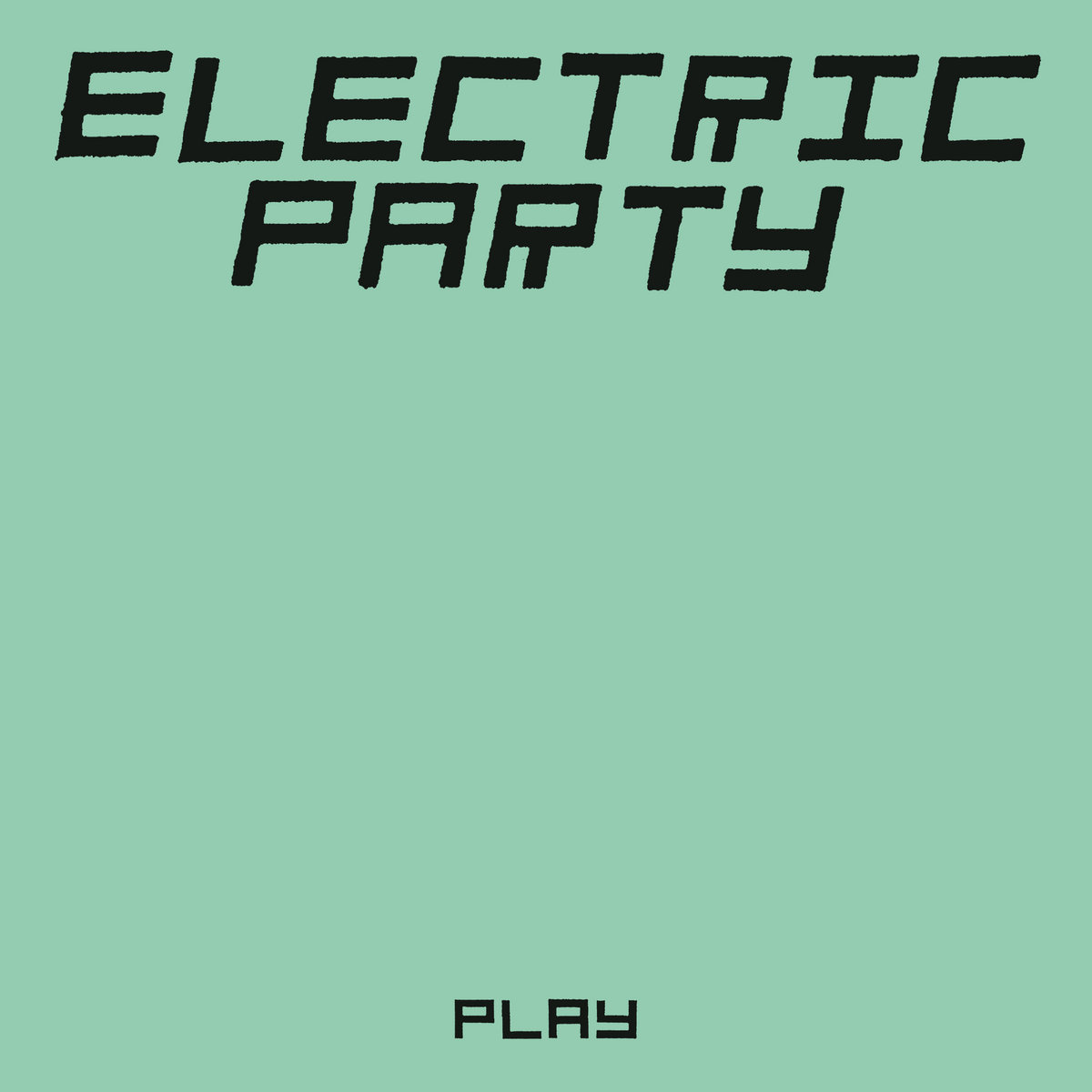 One of the things I utterly adore about music is how much it can evoke a mood. I say that to say this: If you've ever lived in a warehouse flat, or even just fantasised about the experience, you're going to find a lot to enjoy in "Play", a new compilation album of songs from the 80s Amsterdam post-punk band Electric Party.
As the story goes, René van Rijn (vocals, synth) and his childhood friend Leo Low Wernaert (bass, synth) formed Electric Party in the early eighties with Japie Block (drums), Jan-Willem van Kruyssen (synth) and Eduard Zirkzee (saxophone). In 1982, they recorded their cult debut album "Work" at the Fetisj Sound Studio (and the spacious Victorian-era residence they were squatting in) before releasing it through Fetisj's cassette tape label.
Anchored by programmed machine funk provided by a Roland Drum Machine, angular guitar figures, and René van Rijn's sonorous voice, Electric Party's "Work" recordings were the outgrowth of endless late-night jam sessions and parties. It was an era in Amsterdam's history when squatters clashed with police, and D.I.Y. punk/student culture rubbed shoulders with the art and fashion worlds, and Electric Party were in the thick of it.
For "Play", the Knekelhuis Record label selected three of the best tracks off "Work" and curated them alongside six unreleased tracks drawn from Electric Party's cassette tape archives - including their anthemic cut 'Caribe' (recorded in Spain as the opening track for a Spanish discotheque in 1987).
From the cybernetic no-wave bounce of 'Tension' (featuring Monique Koolen) to the acidized coldwave of 'Portrait Of Ezra Pound' and the hallucinogenic squelch-shuffle of 'Words From The Underground', entering "Play" is like tumbling down a rabbit hole or sliding through a mirror. 'Money On My Mind' sees Electric Party recasting gothic new wave as a lucid dream, but where things really get exciting is with 'Catwalk' (featuring Lena Tenaglia). Like an acid-soaked European rendition of early Tom Tom Club, 'Catwalk' has a groove that doesn't stop giving and a vibe that just won't quit. From there, the compilation continues to cycle through shades of no wave, mutant disco and machine funk, providing an infectious and exciting look back at an era now long gone.
"Play" is available in digital and vinyl L.P. versions. If you're interested in what was going on behind the music, I suggest opting for the vinyl, which comes with liner notes penned by writer Hannah Pezzack. I'm not going to let the cat out of the bag here, but here are a few teasers: Robert Mapplethorpe, Sting, David Bowie, Goa Trance. There's a lot going on here, and it's well worth digging into.
"Play" it out now in digital and vinyl LP versions (order here)