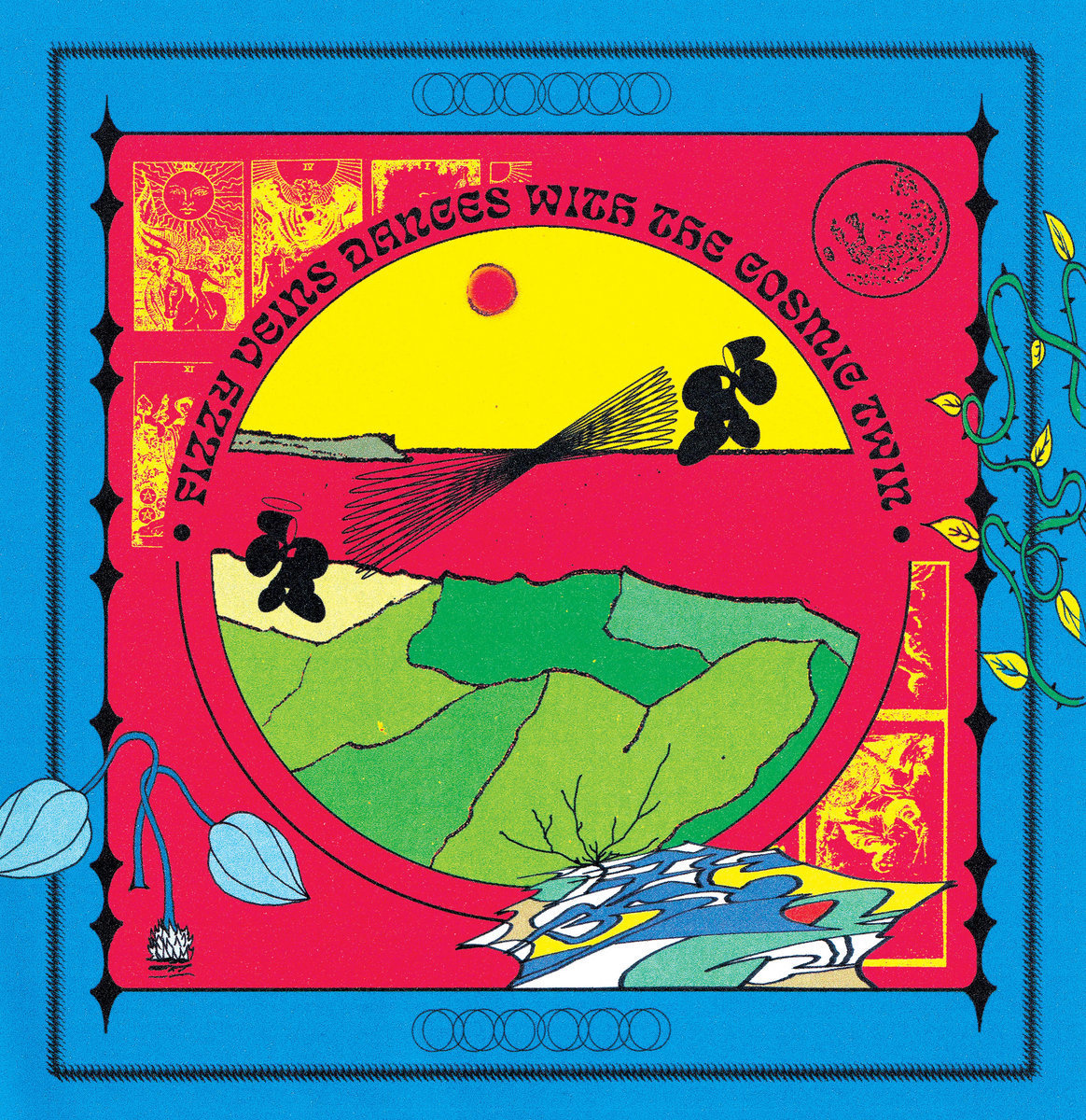 Fizzy Veins is a producer who's been quietly and modestly making some fantastic music for quite a while now from his base in Cologne. He first came to my attention with the awesome dubwise breakbeat 7" Kool Down which was one of the very first records I featured on my Instagram blog and remains a firm favourite to this day regularly featuring in mixes I put together. As well as releasing solo material he is also part of the experimental dub influenced outfit Montel Palmer who have also been putting out some fantastic records over the past few years.
'Dances With The Cosmic Twin' is his very first solo LP released on the increasingly buy-on-sight South Of North label out of Amsterdam and it's a real beauty. He's a producer who's not afraid to take risks and cast the musical net wide when it comes to influences. This sonically adventurous and pleasingly unconventional approach really pays off here resulting in one of the most interesting and unique sounding records I've heard in a long time. Whilst the dub aesthetic remains a strong presence throughout acting as a binding force uniting the tracks there are also influences from the worlds of soul, funk, psychedelia and trip hop.
The tracks pretty much evenly divide between vocal and instrumental cuts which provide a nice variety both in terms of narratives and styles. In the former category we're treated to the space funk groove of 'Drop The Hood,' the skittering breakbeat and haunting guitar of 'Silver Medal' and the dubwise psychedelic soul of 'Favourite Winter Jacket.'
In terms of the latter category, highlights include the breakbeats and rumbling low end sub bass of 'Secret Tripping' which opens the LP, the slo-mo breakbeat soundsystem stomper 'Darts Champ' and the beautiful laid back surf guitar vibes of 'Moonlight Tascam.'
Considering the many different musical points of reference drawn upon here it's full credit to Fizzy Veins that 'Dances With The Cosmic Twin' works so well as such a singularly coherent and cohesive album. It's a really great example of the benefits of ripping up the rule book to create music that is both refreshingly different and distinctively unique.
'Dances With The Cosmic Twin' by Fizzy Veins is out now on South Of North and you can pick up copies at the Dubwise Vinyl Shop.