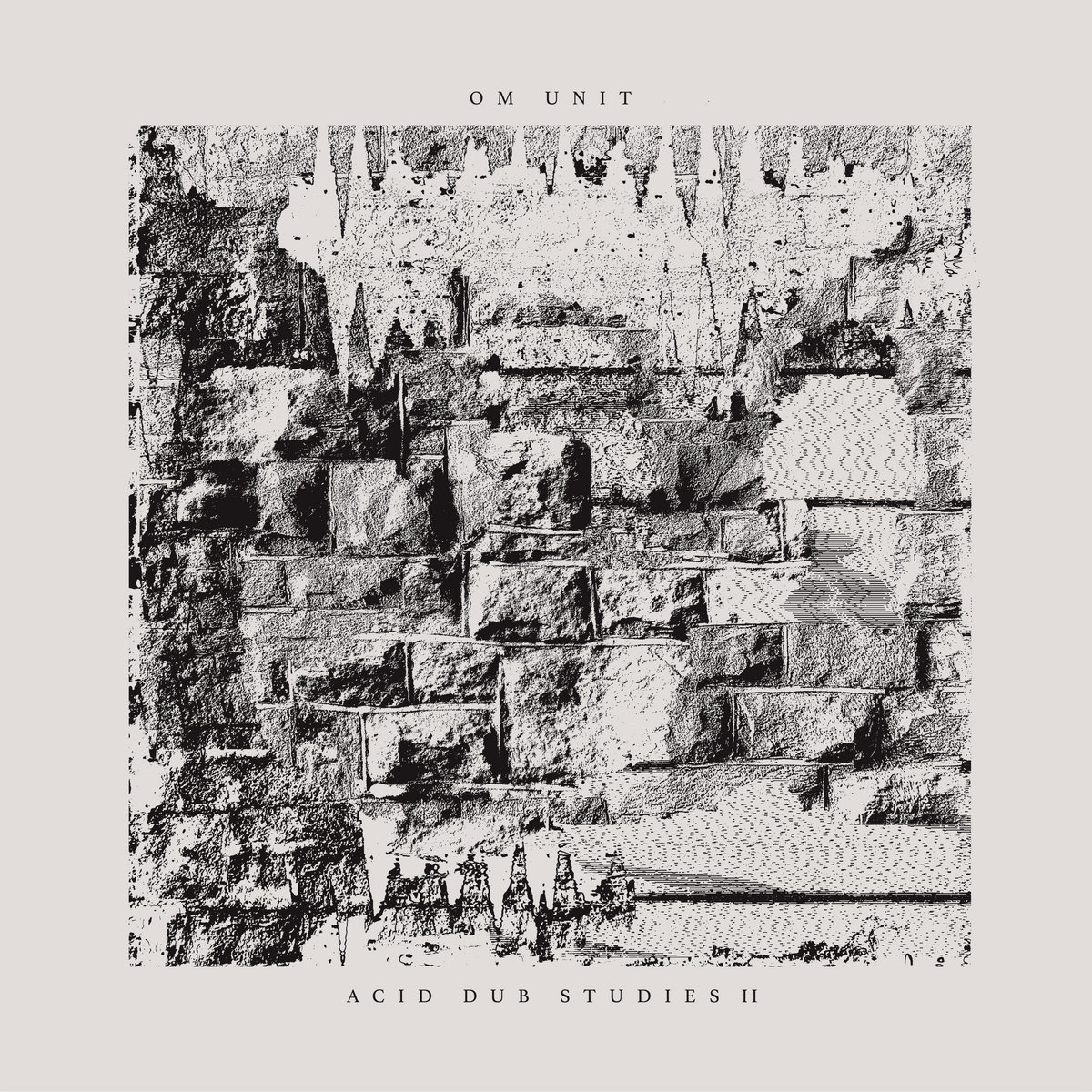 I think it's fair to say that Om Unit's Acid Dub Studies LP released early last year has already become a bit of a classic. Although the combination of an acid 303 squiggle and a dub bassline had been explored before (see The Disciples excellent Tibuktu EP from 1995) no one has attempted to formally create an entire LP based on this slightly surprising musical marriage so hats off to Om Unit for not only forging new ground in this area but also for managing to pull it off with such a high level of success.
It's therefore no surprise that this sequel album is so highly anticipated and I'm glad to say it totally delivers, surpassing even the high expectations set by volume 1. It starts off pretty much where the first edition finished continuing a path that expertly treads the fine line between dub and acid tinged ambient leaning techno. The beatless opener of 'Melted' sets the scene nicely before we delve into the electro influenced 'Camo' followed by 'Strange Brew' which provides a perfectly balanced best of both worlds mix between downtempo acid techno and the melodies of roots reggae. The atmospheric 'Electroacidspringwater' sounds like the soundtrack to a long lost sci-fi movie driven by a deep pulsing dubby beats before more influences from the world of reggae (in particular dancehall and steppers) are brought into the mix for 'Pursuit' which brings the A-side to a close.
Flip the record over and the dancehall influences continue with a properly whacked out abstracted take on Tubby's Tempo rhythm in the shape of the appropriately named 'Valium Tempo.' This is followed by 'To The River' which emerges from the valium haze but keeps the dancehall influences at the forefront with an infectious digi-dub bounce before the Tempo rhythm gets revisited again in a more direct dancefloor focused format for 'Acid Tempo.' This track really highlights how successful the acid/dancehall crossover can be and if you dig this kind of sound then it's well worth checking out the Acid Hall 7" that Felix Hall put out on his Chrome label a little while back and featured in my most recent Magnificent 7's mix. Things then slow down a bit for the haunting slo-mo stepper 'Liberation' before doing a full circle and proceedings are brought to a close with the beatless 'Springdub Meditation' which is anchored by some seriously weighty sub bass pressure giving a nod to Om Unit's heritage in jungle but presented here in an acidic dubwise skeletal form.
It's really great to see Om Unit not resting on his laurels here and bringing some new additional influences into the mix which really shows the potential for the acid dub concept to develop further. Once again his diligent studies have delivered the goods and I'm looking forward to volume 3 already.
Acid Dub Studies II by Om Unit is out tomorrow and you can pick up copies at the Dubwise Vinyl shop.