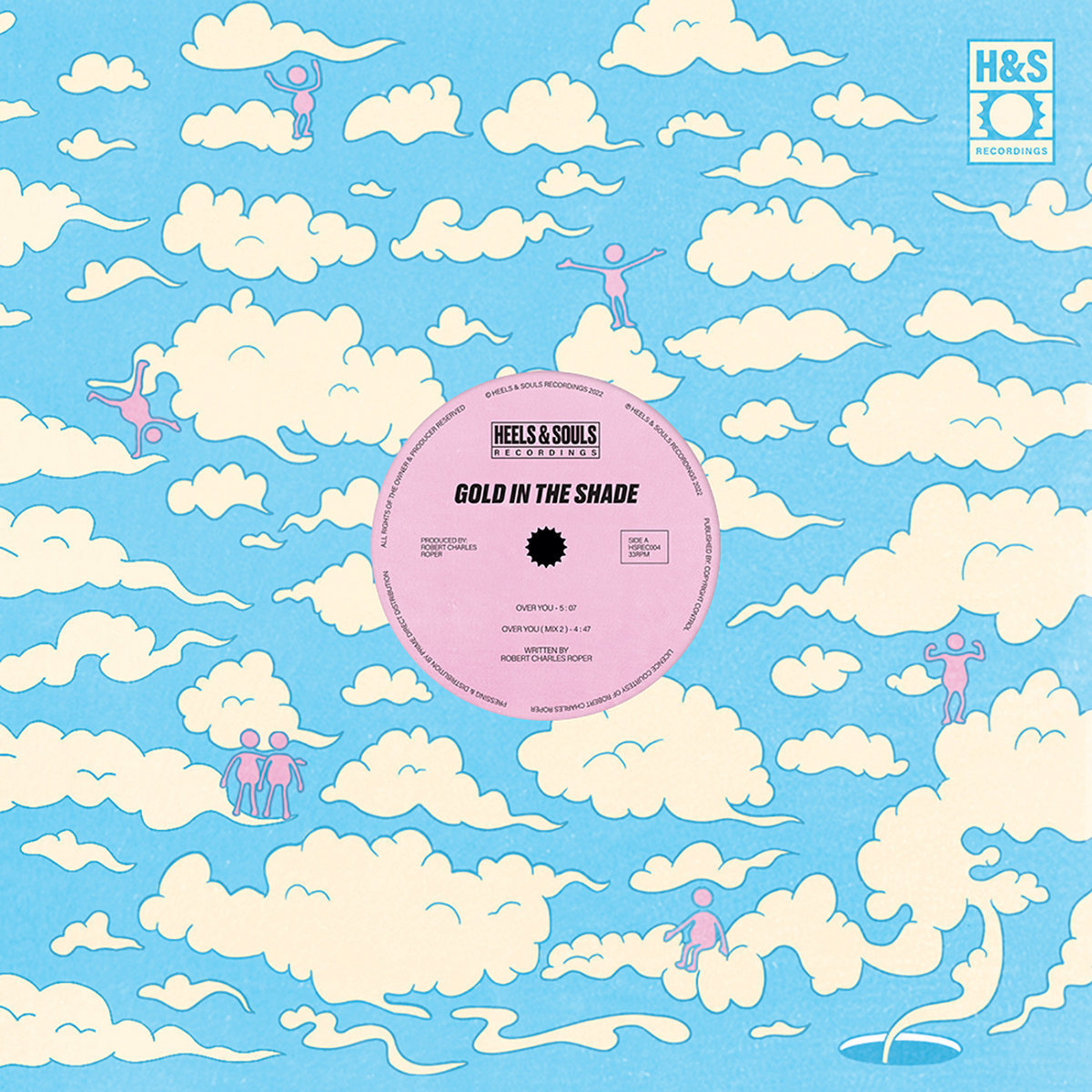 Just under two years ago, I had the opportunity to interview Robert Charles Roper, aka DJ Mastermix, the driving force behind the cult 90s UK street soul label TSR (Top Secret Recordings) for Bandcamp Daily. The impetus for our conversation was the long-awaited reissue of TSR act Special Touch's first and only album, Garden of Life, through London's excellent Heels & Souls Recordings label.
Many reading this will be well aware of this, but Special Touch was the duo project of Robert and his brother, the unassuming soul vocalist Duval. Alongside Special Touch, Robert also involved other TSR released street soul groups. One of them was Gold In The Shade, fronted by the voices of Arletta Davis and Sonia Johnson. Originally released in 1990, in the thirty-two years since, the Gold In The Shade singles 'Shining Through' and 'Over You' have become benchmark releases from the scene, well-loved and highly sought after for their tough breaks, bubbling basslines and lazy Sunday vocals.
When I spoke to Robert, he was generous enough to share a few stories with me about not just Special Touch and Gold In the Shade, but most of the projects TSR released during their 1989 to 1992 run. Here's a few extracts.

Robert Charles Roper on Gold In The Shade: "In the circuit we were in, she was a person who sang. A very friendly person, and I got to know her and met her, and when I was doing the label, you know, I felt it would be good to start to get an in-house female artist. Sonia [Johnson] was the person. I knew her brother and was good friends with her brother. She was up for it, and she had a friend called Arletta [Davis]. So she bought Arletta to me and actually said, 'Look, this is my friend. I'd like me and her to work together.' But they didn't have a name of a group. And I said, 'Well, you know, see what you guys can come up with?' Between the two of them, they came up with Gold In The Shade. From the minute they told me, I fought yes, that's it. I like the sound of that. It was great the way they came up with it, I just rubber-stamped it. "

Robert Charles Roper on 'Shining Through': "I worked on the rhythm track at home, you know, just getting ideas together. Then it was a case of going into the studio. My way of working has always been rhythm and then writing songs on top. It's just the way I work. I haven't been a person that has a huge songbook full of lyrics. I literally just build rhythms. That's exactly how 'Shining Through' came about. Sonia wrote an element into it that she liked, and basically, that was it. Arletta didn't write anything on that track, but she worked extensively on the vocal performance. Sonia was the lead, and Arletta was the backing vocal. There were great vibes with that track, because it really did connect with the Midlands, Manchester, Leeds and all these places; it was a great movement."

Robert Charles Roper on 'Over You': "With the way 'Shining Through' was going, everybody was really anticipating a follow-up single. After all, it was doing well in the clubs, and the vibes were great, so I'm working on a next track. I thought it would be fair for the vocalists to swap around this time, because they had great vocal ability. So we already knew that Arletta would be the lead and Sonia would do backing vocals. With that song, I got busy with an idea and a concept. I wanted to follow on 'Shining Through' with something that was catchy, clubby, and people could party to. When I was working the rhythm alone, I had my head nodding like crazy, it was infectious. On that song, I actually wrote the lyrics. I was trying to write it from some of the difficulties I'd seen women go through in relationships. When I brought it to Sonia and Arletta, they loved it. So then we went to record it, but the unfortunate thing was Sonia wasn't available for the recording session. So Arletta actually did that particular track on her own, and she did a brilliant job, as time has shown."
In late October, after an extended search and restoration mission that dragged on for several years, Heels & Souls Recordings are following up their Garden of Life reissue with a 12" repress of 'Shining Through', 'Over You' and bonus alt mixes of both tracks. You can pre-order it over on Bandcamp here.