I discovered Instant House's 'Lost Horizons' at New York's Dance Tracks record store. I travelled to the city a couple of times a year in the 1990s - not a flex, with cheap flights and a strong pound, it was a cost-efficient way of stocking up on records and trainers and checking out the city's fabled nightspots. In fact, at the Sound Factory, Sound Factory Bar, or Vinyl, it wouldn't be long before you heard British accents.
At first, my money went to Charlie Grappone's legendary Vinylmania in Greenwich Village, but soon I moved onto Dance Tracks in the East Village, run by (another) Brit, Stefan Prescott, and a (then) unheard-of DJ called Joe Claussell. On my first visits, my tastes were essentially meat and potatoes house n garage, but Dance Tracks was like a portal to another world. We would stay in the East Village, and generally, my first stop would be the record shop. It was open late, until 10ish, over the weekends and seemed to be a very social scene for local DJs and record enthusiasts.
One Friday evening, a guy was DJing on the shop's powerful sound system. The volume was akin to a club; I'd never heard anyone play records like this. It was, of course, Joe Claussell. This was the first time I'd experienced a DJ working the crossover so heavily - the now-familiar Claussell style was in full effect. I bought many records I heard him play that evening, but they never sounded as good as he made them sound. The variety of music, too, was head-spinning - the expected NYC house sound but then Latin, heavy percussive passages, spaced-out disco, and techno. It felt like he'd found a button on the mixer that made him in a different league from any other DJ.
My mind was blown, so I started to explore more genres. Dance Tracks had bins of the ubiquitous Loft and Garage Classics series and the endless bootlegs you found in New York (R&S records etc.). These were a cheap way to get a grounding in the classics. This was before I became too much of a snob to countenance bootlegs or reissues. On one visit, I found 'Lost Horizons', and my own horizons expanded further.
This is what it said on the back of the record.
"SPECIAL THANKS TO TIMMY REGISFORD AND THE SHELTER. WE HOPE THE SHELTER WILL COME BACK SOON, IF NOT MAY IT REST IN PEACE. SPECIAL THANX TO DAVID MANCUSO & THE LOFT FOR PROVIDING A HOME FOR INSTANT HOUSE. THANX TO DJ COSMO AND THE 89.1FM LISTENERS. JEANNIE HOPPER OF 99.5FM & CISCO MUSIC, JAPAN.
COVER PHOTO TAKE BY 'JOE' CLAUSSELL AND CHIYO MAMIUDA... UP IN THE SKY, OVERLOOKING SAPPORO JAPAN. HEADING FOR THE LARRY LEVAN MEMORIAL PARTY. GIVEN BY THE WALL FAMILY AT THE VAMPIRE CLUB, SAPPORO, JAPAN 1993. THANK YOU WALL FAMILY, IT WAS GREAT."
There was a lot to unpack there. Who's Timmy Regisford, and what was the Shelter? The same goes for David Mancuso and the Loft. I'd never heard of Cosmo, Jeannie, or their vital NYC radio shows. I had heard of Larry Levan but had no idea that people still held birthday parties for him in a city in Northern Japan. In fact, I wasn't aware at all of the reverence that New York house music and its DJs were held in Japan. I'd later make my own trip there and spend a lot of money at Cisco Music. Instant House included Joe Claussell in its number, alongside Stan Hatzakis (the original owner of Dance Tracks) and Tony Confusione. As an aside, if anyone can tell me if the story about them supporting U2 is actually true or not, it would be greatly appreciated.
And this was before I even got started on the music...
The A-side of 'Lost Horizons' is given to the 'Mind Travel Saturday Night Sunday Morning mix.' It's 17 minutes long. SEVENTEEN MINUTES. Starting with the sound of rain and thunder before the music kicks in. There was no DJ-friendly beat intro; it just comes in, the beat, the bassline, and that incredible synth line. Trippy, wild and transporting, the music shimmers and shudders around your head. This was miles away from the functional, more traditional house music I had known. Instead, it was deeply psychedelic, almost a stream of consciousness. I wasn't sure what kind of club this could ever work in, but I wanted to go there. It sat in some weird other space; it wasn't chill out, too unsettling, too unpredictable, and it demanded your full attention.

At about 7 minutes, the saxophone joins, dubbed out, and freeform. It plays off against the synths, rising and falling up until 13 minutes, when the whole thing returns to rain and thunder again. This goes on for 4 minutes. What a trip. I now know that this combination of house, jazz, dub, and techno must've been made with the Loft in mind. One for the middle 'bardo' of the evening. Here described by William Grimes in his 2016 New York Times obituary for David Mancuso.
"Evenings were structured in three "bardos," a term that Timothy Leary had taken from "The Tibetan Book of the Dead" to describe the phases of an LSD trip: a peaceful embarkation leading to Dionysian frenzy, followed by a calm re-entry into the real world."
Along with Nuphonic's 'The Loft' compilation, 'Lost Horizons' sent me and countless others into a broader vista of music. Listening back to it now, none of its impact is lost. Even 29 years later, it doesn't sound like anything else, making Isle of Jura's thoughtful and tasteful reissue a vital document for anyone who doesn't own it or has worn out the grooves on their copy.
I'll leave the final words to those sleeve notes again.
"AND TO EVERYONE INTO MIND MUSIC - WE'RE INTO YOU. INSTANT HOUSE"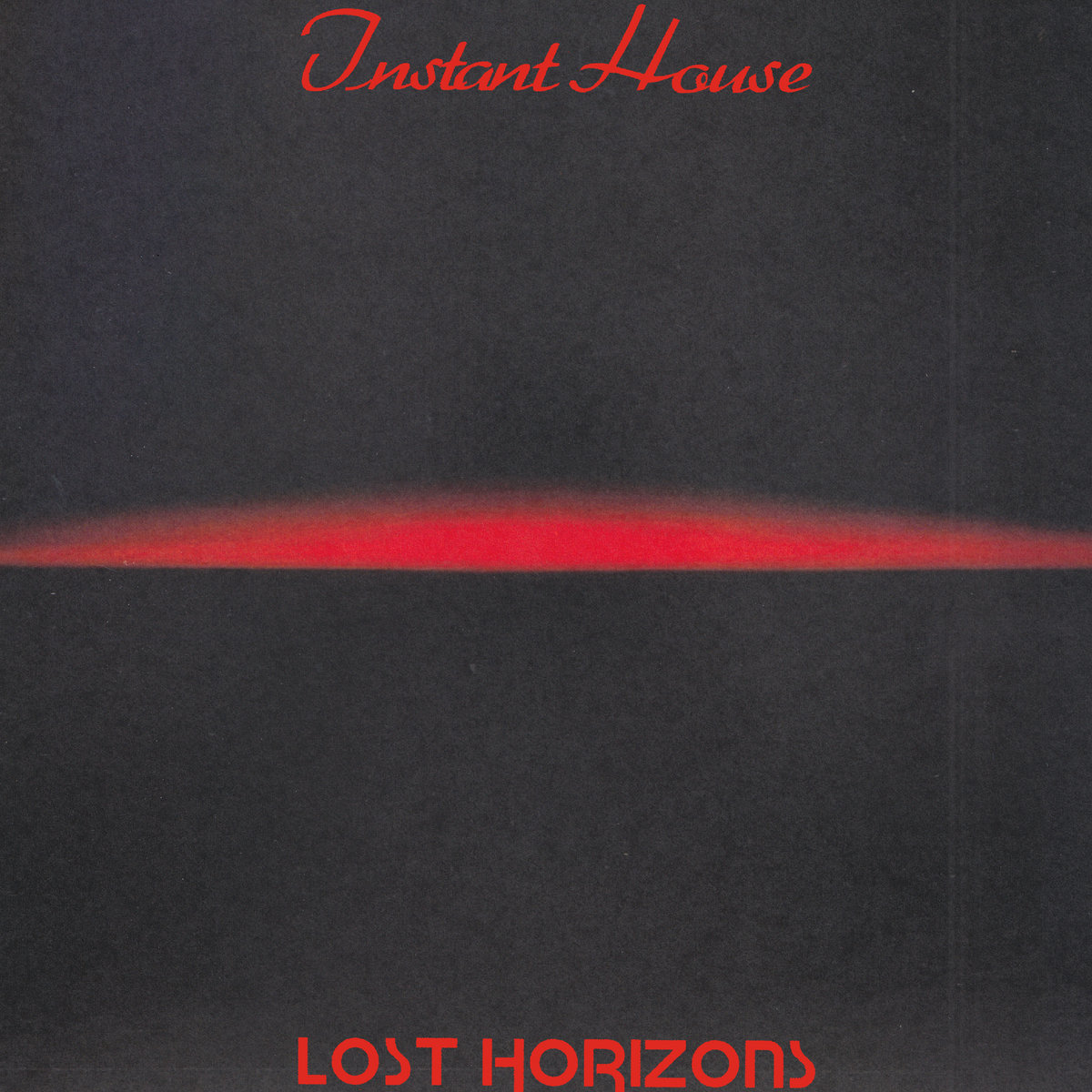 'Lost Horizons' is reissued by Isle of Jura on the 18th of November.