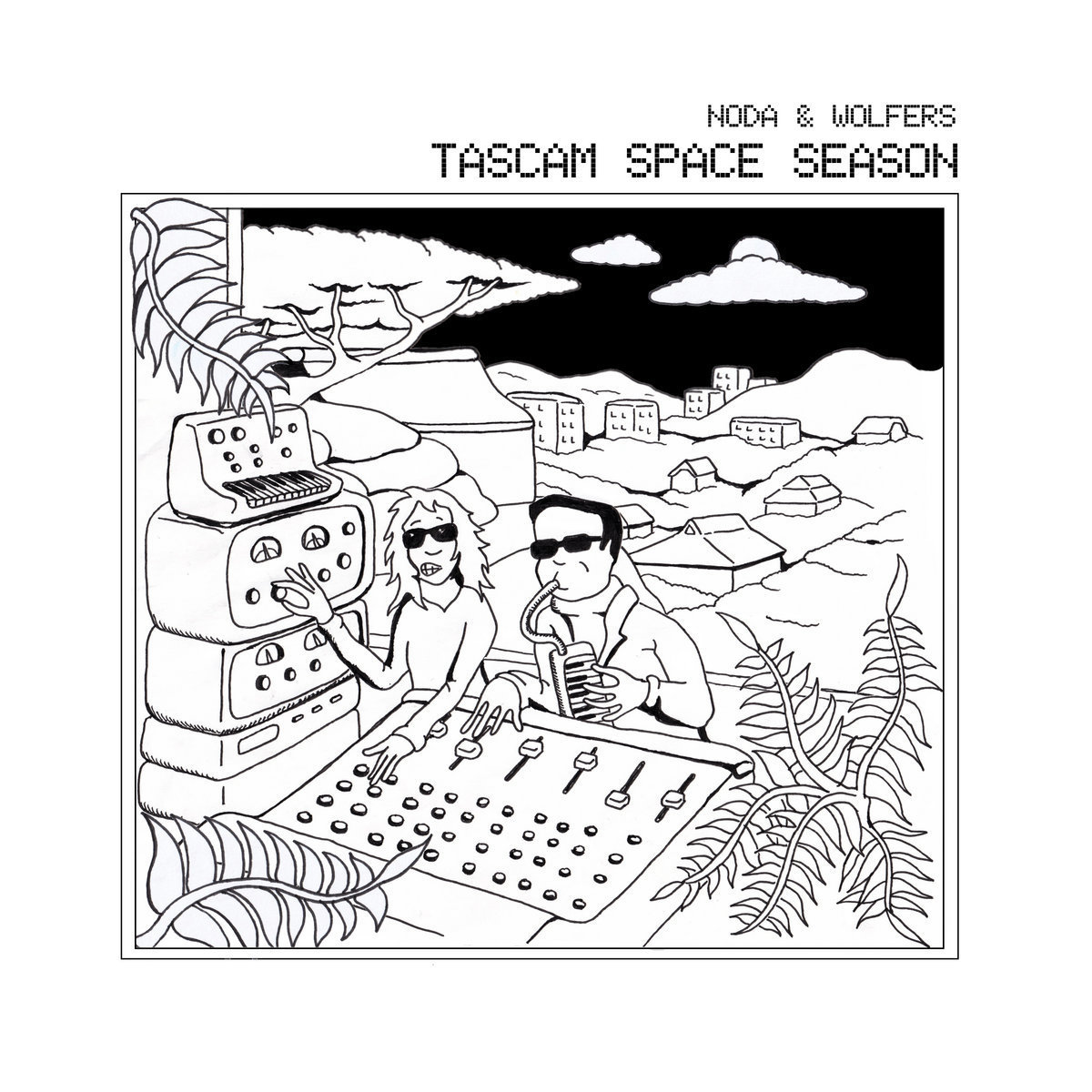 This one came from a heads up from our Test Pressing forum and a chap named Hierbas (thanking you). This is wicked dig dub recorded between Tokyo and The Hague at the end of last year. Taka Noda provides the beautiful melodica playing which sits amongst a lovely blend of lo-fi drum machines, synths and dubbed out effects presumably all recorded down to a Tascam tape machine. It's a beauty. It's not a straight up dub album by any means but it has all the dub feels.
Legowelt aka Danny Wolfers knows what he is doing in an analogue recording studio. Backwards. With his eyes shut. He loves the analogue and it is in many ways the perfect sound and foil for Taka Noda, aka Mystica Tribe, to ride over and between. There's a feeling that these recordings are capturing moments in time. I won't run you through the album track by track as it almost seems a pointless exercise as its something you should just press play and get lost in yourself but it runs from more synth heavy pieces such as 'Radical Forms of the Unknown' through to more spacious tracks that verge into Rhythm & Sound territory such as 'Archetypes In Dub' and straight up digi dub in 'Broken Dream Tape Saturation'.
It's a killer album and it's a 'name your price' job on Bandcamp. Check it (and buy it) on the player below. Lovely.