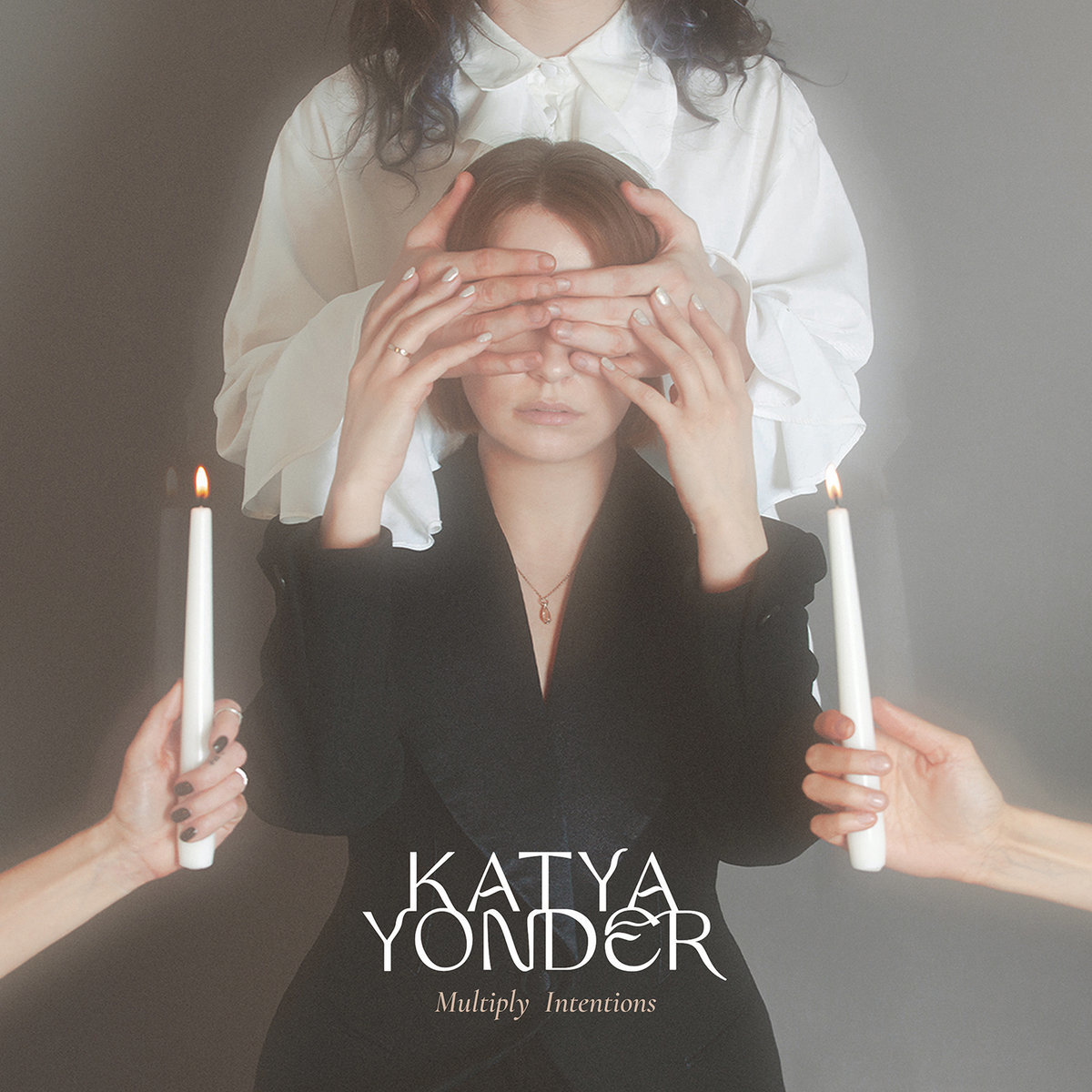 Here here, if you like the idea dreamworlds or the sort of music that feels like slipping through a mirror into a dimension slightly adjacent to ours - Caol Áit and all that - have I got the record for you. Released through Berlin's excellently curated Métron Records, "Multiply Intentions" is the fourth full-length album from Russian commercial music writer and multi-instrumentalist Katya Yonder. "Multiply Intentions" picks up where Katya's 2017 release "Winter Skins" left off - following the thread of ambient composition pieces she's explored in the past, while also debuting her gossamer singing voice, which she proceeds to utilize in four different languages (Russian, English, Japanese and French).

Originally from Yekaterinburg, a central Russia city that overlooks the northern border of Kazakhstan, Katya's relationship with music began through playing the guitar as a child - a practice she continues to this day - which perhaps helps her connect to the sense of wonder you hear throughout the album. Thanks to her parents open-eared tasted in music childhood was also when she first came into contact with medieval music, classical, electronica, and vintage pop. From there, she discovered Japanese music and anime, before exploring the musical traditions of neighbouring countries such as Azerbaijan.

These threads come together throughout her new work. Based on a mixtape Katya recorded for Métron in 2018, "Multiply Intentions" is an album of rich textures and heavenly calls. Think of it as an ode to everything that delights her: an international smorgasbord of tastefully interpolated musical references. Environmental music and endless dream pop, stylistically informed by Katya's love of Madonna, Brian Eno and Cocteau Twins, as well as late 20th-century video game soundtracks and Soviet films. Spend some time with it; it's an enthralling ride.
"Multiply Intentions" is out now in 12" and digital formats through Métron Records (order here)