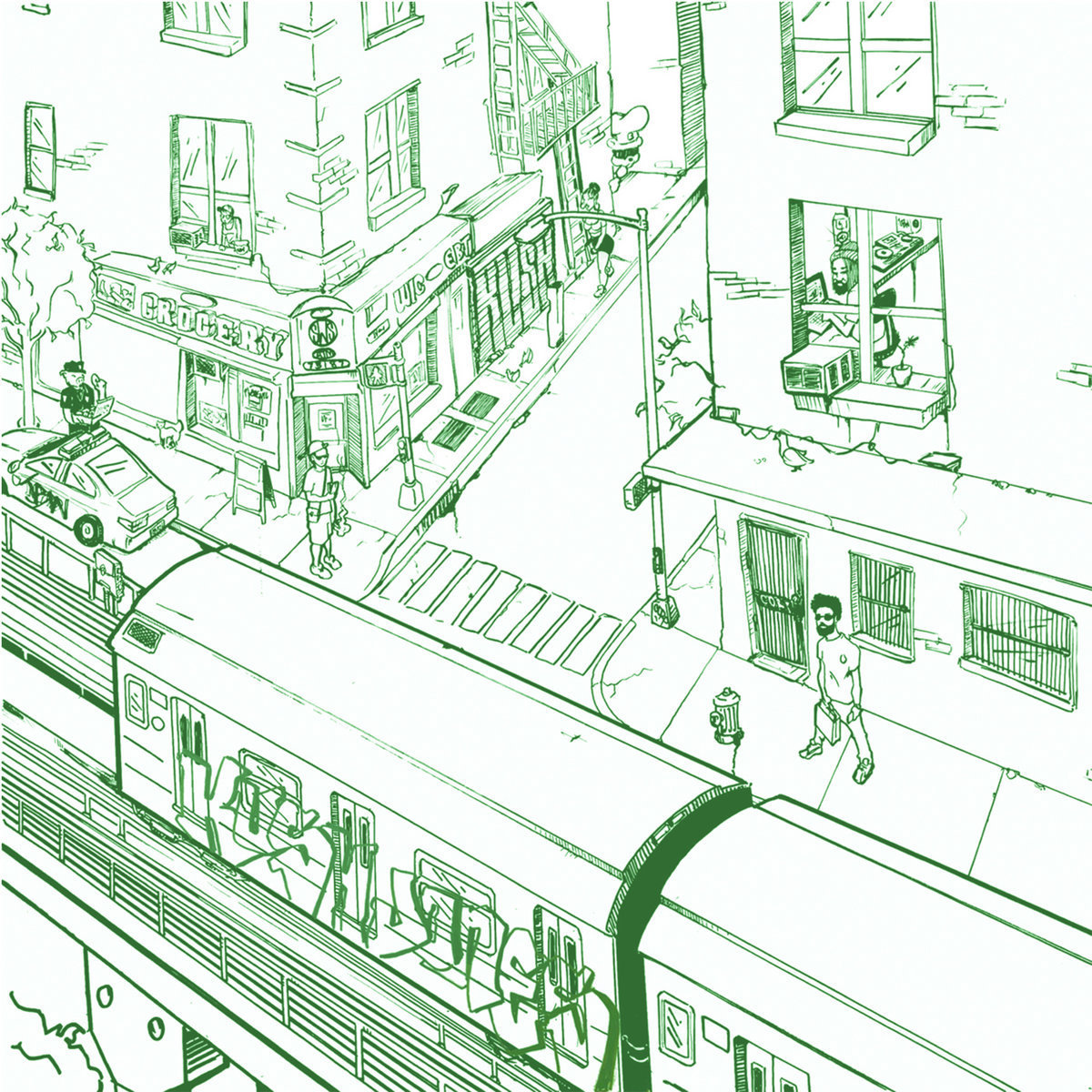 On the 12th of June, Washington DC electronic/dance label Future Times are set to issue an untitled four track 12" EP from the very funny, principled and consistent Bronx, New York City DJ and producer Kush Jones.
Alongside the likes of Swisha, AceMo and MoMa Ready/Gallery S, Kush has been part of a vital movement which has had a huge impact on reinvigorating the energy around dance music from The Big Apple. But at the same time, as his longstanding membership in LA-founded juke/footwork crew Juke Bounce Werk, and his many musical relationships across the globe illustrate, it's always been bigger than one city. And as his ongoing fundraising and awareness work around advocating for crucial, long-needed societal change and the dismantling of racist, bigoted systems shows, he's about more than just music as well - as we all should be.
While I was first introduced to Kush through his rhythm-warping renditions of footwork and juke, and his expansive self-released Strictly 4 My CDZ series (currently on volume 9 and set to end at volume 40), turning his hand to jungle, house, techno and other club sounds has never been problem. Another thing about New New York, they have no issue with creating a high volume of quality music at speed, and they don't wait around - if a label doesn't want to release it, they just get get busy on Bandcamp and run up some numbers.
None of the four tracks that make up Kush's EP run past the four minute mark, but none the less, each of them tells complete, fully fleshed out musical stories with a studied awareness of Black dance music history on both sides of the Atlantic. "Earth Note" utilizes strutting, mid-tempo drum programming and driving bass as a bedrock, while spacey pads and swirling lead synths soar above and behind the groove. "Ari Dub" ups the rhythmic intensity, as Kush deploys bells that feel like a 21st century updating of the Nautilus sample, while also stretching the bass and backbeats of 80s block party electro into a more contemporary frame. "Worldy Rhythm" pairs sharp technofuturist synth-melodies with an urgent, multi-layered rhythm engine and a thunderous bassline several steps removed from the reece bass playbook. Finally, "Reso" wraps things up with a pounding four to the floor drum/bass beat, rhythmically clipped string cuts and shuffling percussion.
Did I mention that this is Kush's first ever vinyl release? Crazy, right? Here's hoping for many more.
Kush Jones Untitled EP is available for pre-order in digital and 12" formats through Future Times (order here)