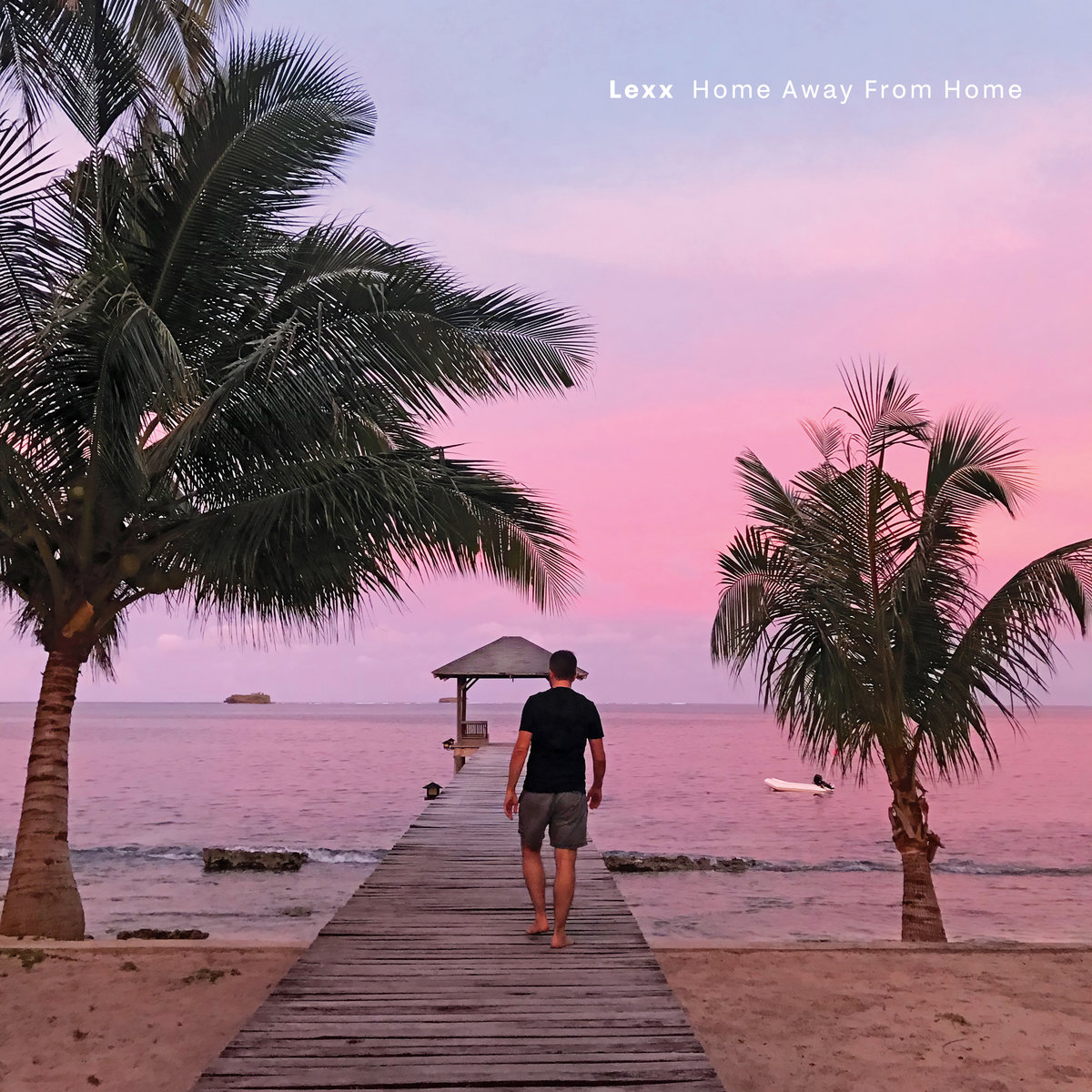 Lexx coming through.... And it sounds like he's been on his travels as this feels very much like a travelling album. I'm not sure why it feels like that to me but maybe you'll get the same thing. It's also the sound of someone who is very much enjoying the process of making music. The reason I get to this conclusion is every once in a while I chat to Alex aka Lexx, have a proper catch up, and I know he's been spending a lot of time moving around and working with some of the finest session (and non session) musicians out there. I think this has tightened up what he does and makes, and given him the confidence to just do what he enjoys most which is making music like you hear on this record. This music feels like it has evolved. It has still got the same low down mellow Lexx vibe that you get from his mixes and music but it feels more structured and tighter on the melodies.
It's a lovely mood as an album. Starting off in the way it continues with a gentle lean in via 'Leap of Faith' before rolling through 'Here & Now' which almost feels like some kind of Americana from the 'Straight Story' soundtrack before keeping the guitars to the fore in the gorgeous 'Pure Love' which intertwines the guitars of Pablo Color and Roger Szedalik who feature across the album. 'Happy Hapon' keeps it horizontal and you can hear the gentle sounds of a sampled baby in the background. You start to get the feeling that this is a very personal album to Lexx, 'Ultramarin' almost upbeat in comparison though with soft drums and percussion. Pure mood music.
'Rising Tide' has a jazz feel which suits the vibe perfectly. There's not a hair out of place on this album. It just rolls so nicely. I think it could be one of those perfect albums that delivers when you tune in and works so nicely rolling away in the background. It's made for sunsets, sunrises, evening on the terrace and headphone zone time.
This album was inspired by visits to Lexx's friends who live in Siargao in the Phillippines. The music a reflection on the serene and joyful moments he's experienced there, especially with his god daughter Sophie. Fittingly the album concludes with 'Nitetime in Sta. Fe – Lullaby For Sophie' which is clearly a song for someone special and a mellow mellow finish to a mellow mellow album. Press play on any of the tracks above and get lost in it. Sweet.
Home Away From Home is released on Lexx Music on October 20 2023. Head to the Lexx Bandcamp for more information.