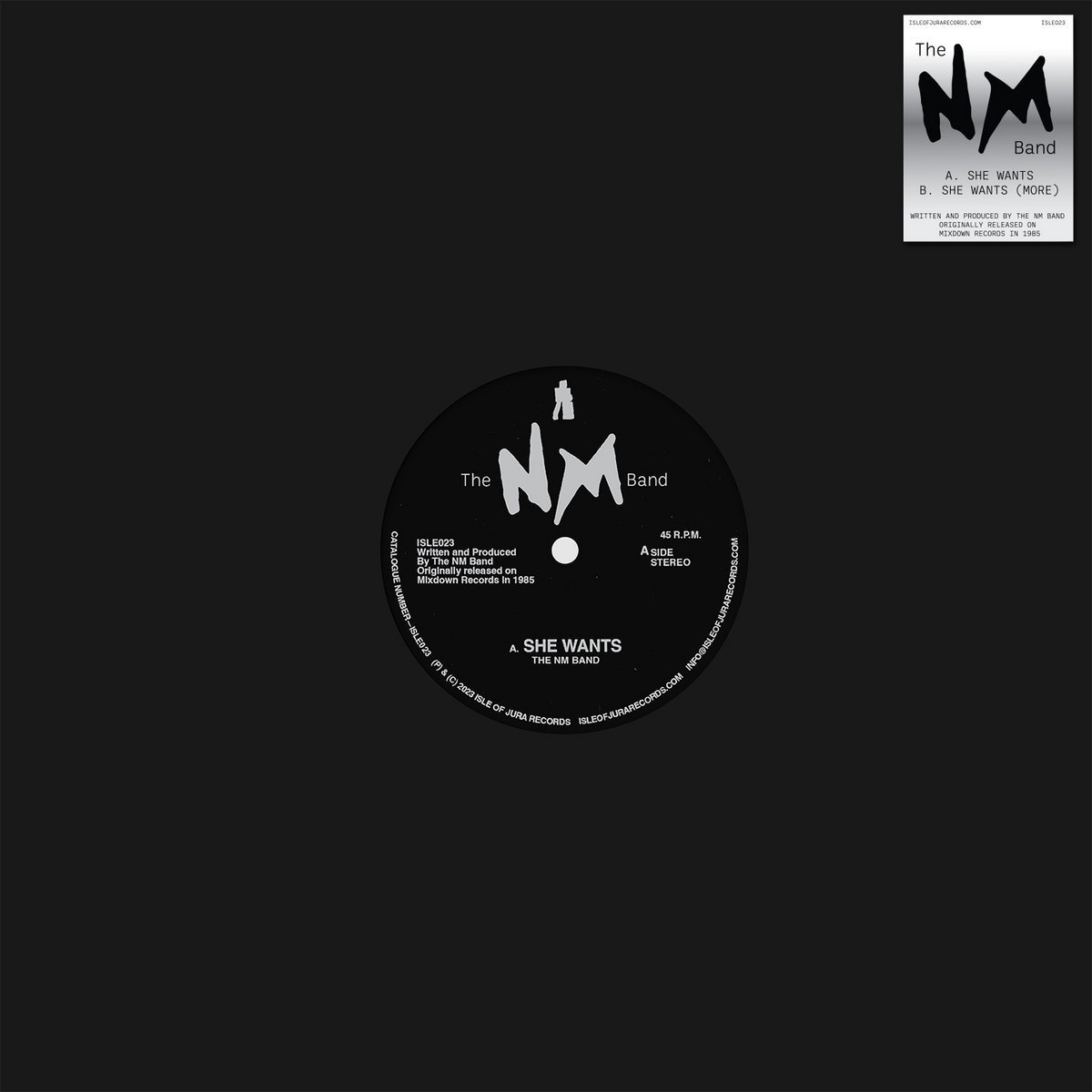 Here's some of the good stuff. After reissuing 'You've Gone' featuring Lorraine Chambers by Bassline in 2021, Adelaide's Isle of Jura label is back in their Lovers Rock / UK Street Soul investigation mode with this fresh re-presentation of 'She Wants' by The N.M Band. As Piers noted in his recent review of DJ Sam Don and Athens Of The North's 'Just a Touch' UK soul compilation, the whole street soul thing can be a bit slippery, but regardless of debates over how much of a scene there actually was at the time, these records have aged extremely well.
Here's what we know: The N.M Band was a recording alias of Natural Mystic, a UK Lovers Rock group that rocked house parties, clubs and dance halls in the late seventies and early eighties with regional anthems like 'Runaway Love,' 'Groove Rocking,' and 'Let's Get Together,' releasing two LPs along the way.
By 1985, they wanted to try something new, which manifested in bringing gear like an Akai Drum machine, the Yamaha DX7 and a Roland sound module into their songwriting and recording process. That year, they created the Mixdown imprint, through which they released 'She Wants' / 'She Wants (more) on 12" and 7" before dropping several other Natural Mystic and Fontaine Sisters singles.

For the A-side, 'She Wants', The N.M. Band mix a strutting drum machine and cyborg synthesisers with a scorching soul/RnB vocal from vocalist Ashley Sommers. It's one of those grooves that keep on giving, and the bass line doesn't let up either. Over on the flip, 'She Wants (More)', The N.M Band twist the song into a dubby instrumental shape, where the futuristic robo-funk elements of 'She Wants' move towards the foreground.
At the time, 'She Wants' garnered some decent radio support from Choice FM and the then pirate station Kiss FM, before slowly fading out of view for several decades. Thirty-eight years later, it's nice to have it back.
She Wants by The N.M Band is available for pre-order in vinyl and digital formats via Isle of Jura now (order here).