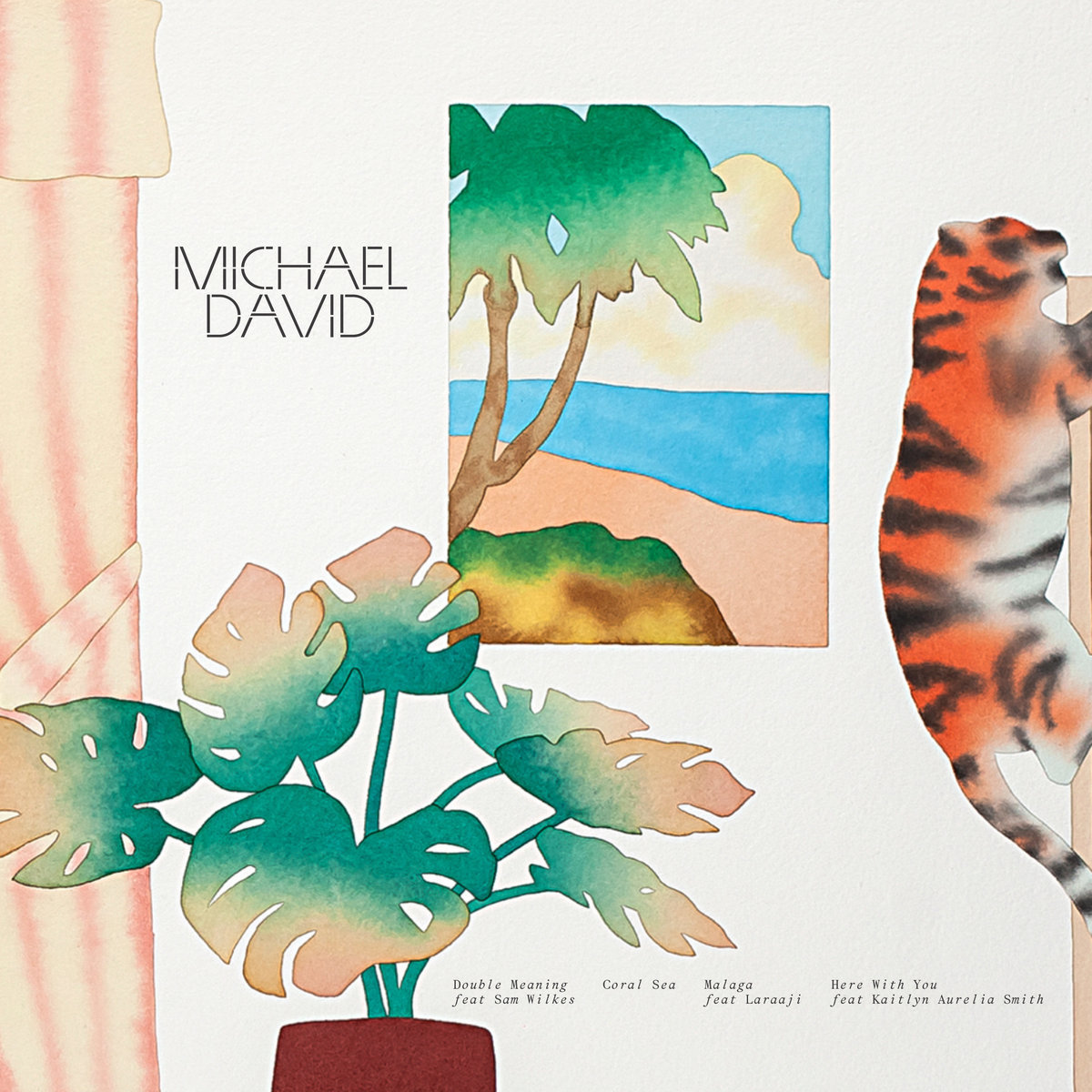 The melodies in this E.P would shine whatever format you put them in but Michael David has chosen the medium of washed out yacht / balearic and this works just perfectly. When things are "too" in this world they can be a bit much for me but this is just so spot on as he gets it so so right.
It's a four track E.P with the opening track being 'Double Meaning' ft jazz fusion musician Sam Wilkes. The first track opens with guitars and pads laying out the melodies as the bass rolls in and moves the whole track through while the guitars move around the melodic coda... It's very romantic in feel like he's wiring with someone in mind and a perfect opening for what is to come.
'Coral Sea' comes next which features a mute trumpet by Andris Mattson as acoustic guitar accompanies before being joined by a 4/4. Another lovely lovely piece of music that literally feels like sitting by the sea in late afternoon. This sounds a bit gushing in words but press play below... Distant chants take the whole piece home...

The last two tracks are 'Here With You' featuring Kaitlyn Aurelia Smith and 'Malaga' ft. Laraaji. 'Here With You' is just a total slow mo classic in the making... Bring on the summer. Kaitlyn's gorgeous voice is washed out in keeping with the music which starts with the sort of vox pad you hear on old Prefab Sprout records... It's a lovely sound and much like the rest of the record you can hear the playing just moving through. I can't embed the last two tracks but they are just as good. Lastly 'Malaga' takes the record home with Laraaji and his famous dulcimer adding to the whole vibe in a very natural way. More gold.

David has managed to balance musicianship with the groove and for that we can all be grateful. He says about his music, "Over the years you try to learn what your skill set is as a musician, and I've come to realise mine: emotional
sensitivity." When the musician meets the producer in one person it's a lovely thing. And when those melodies are as lovely as this it's a win for all. More please.
Talking Book World out June 9, 2023 on Cascine. Head to the Bandcamp HERE.