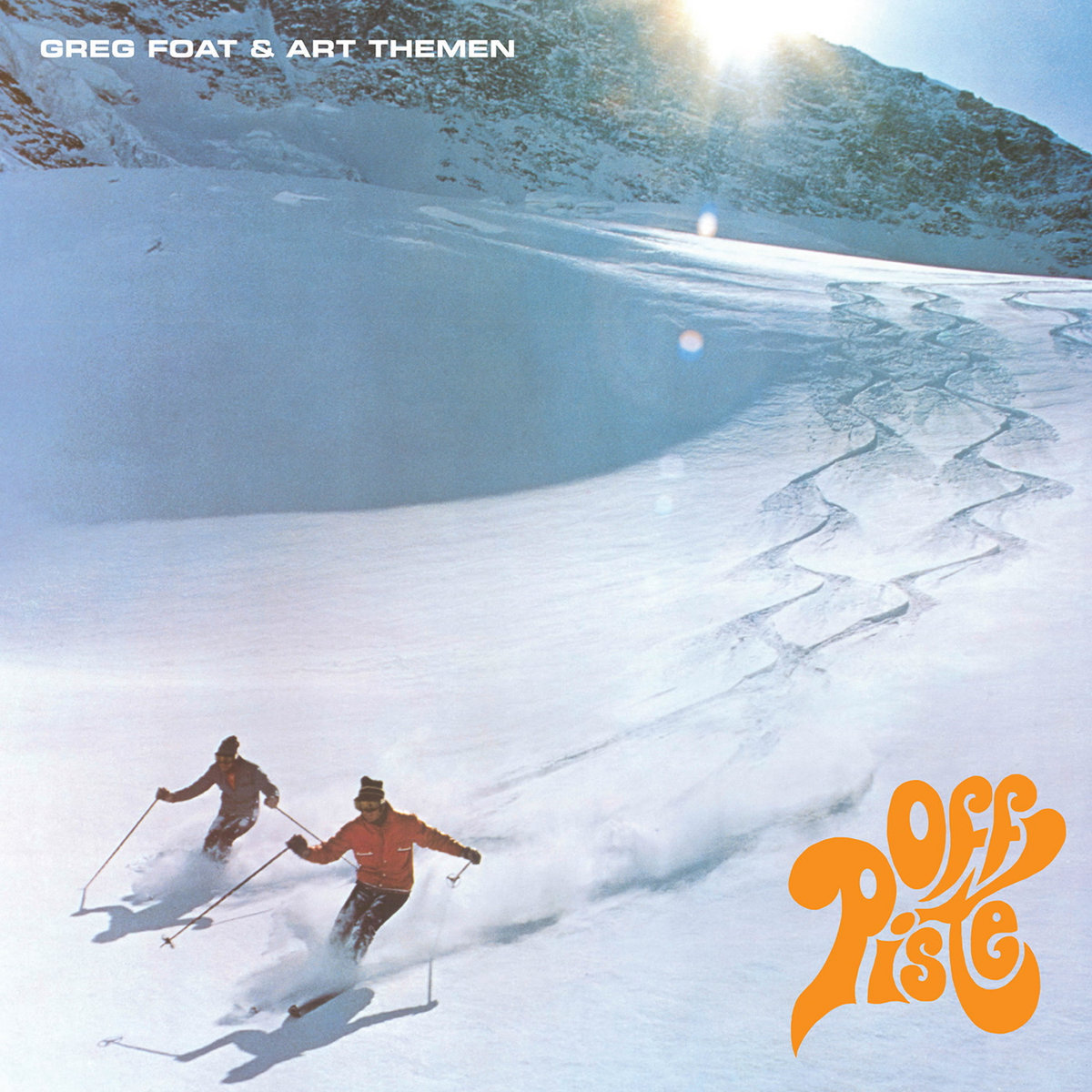 The best music can evoke a time and a place, whether that's the memory from when it was first heard or an actual location or landscape. Despite the playful name, this new album from Greg Foat and Art Themen is serious immersive music and achieves that aim in a very satisfying way.
'Off Piste' is six tracks of evocative, often hypnotic and always emotional jazz music. Despite the frosty label, this album has warmth and feeling at its core.
Greg Foat is a busy man, prolific doesn't come near, plus he's broad in the scope of his work. 'Off Piste' is his ninth album for the ever reliable Athens Of The North. Always inventive, always ambitious, pushing in new directions which doesn't stop here. Following from previous collaborations with the likes of Linkwood and Warren Hampshire, this record sees him join forces with veteran British jazz saxophonist, Art Themen. It's a killer combination. Themen's playing is spacious and measured, adding depth and feeling to proceedings, balancing the more experimental and unconventional sounds from Foat.

'Fresh Snow' is all dancing keys and delightful brushed drums to begin, before Art's sax drifts across the backing, evoking rolling mountainsides and serene Alpine vistas. 'La Partida' draws on a Morricone-esque Spanish guitar allied with an uptempo rhythm track and a great hook. Together they show that deserts go below zero.
The title track has a more expansive, metallic, Blade Runner feel. Swirling sax and sweeping chords grow into a subtle, throbbing metronomic beat before fading again. Plucked guitar ebbs in and out of the ambient wilderness. 'Yrsno' is a more upfront jazz tune. A slightly Arabesque horn refrain begins proceedings before warm synth layers come in from below. This is very much Themen's tune - he's stretching out but never over elaborating.

'Sis No Hyp' returns to the dreamscape. It has an almost mournful saxophone line over twinkling synth motifs. Bass and keys then join the mix, taking the music in complex directions. Album closer 'Apres Ski', takes the tempo down to a very chilled place, electronics are at the fore drifting into the sunset. If a comparison was needed, it's more brandy on the veranda than Martini in the hot tub. No contest if this is the soundtrack.
With 'Off Piste', Foat and Themen have done a rare thing. They have combined new and old without losing what makes those constituent elements unique. On the one hand there is the atmospheric British jazz sound, typified by the likes of Neil Ardley and Stan Tracey. Then they manage to bridge the divide to modern electronic, almost ambient soundscapes and in so doing bring warmth to a cold place.
'Off Piste' is available via AOTN's Bandcamp and in the wider world.