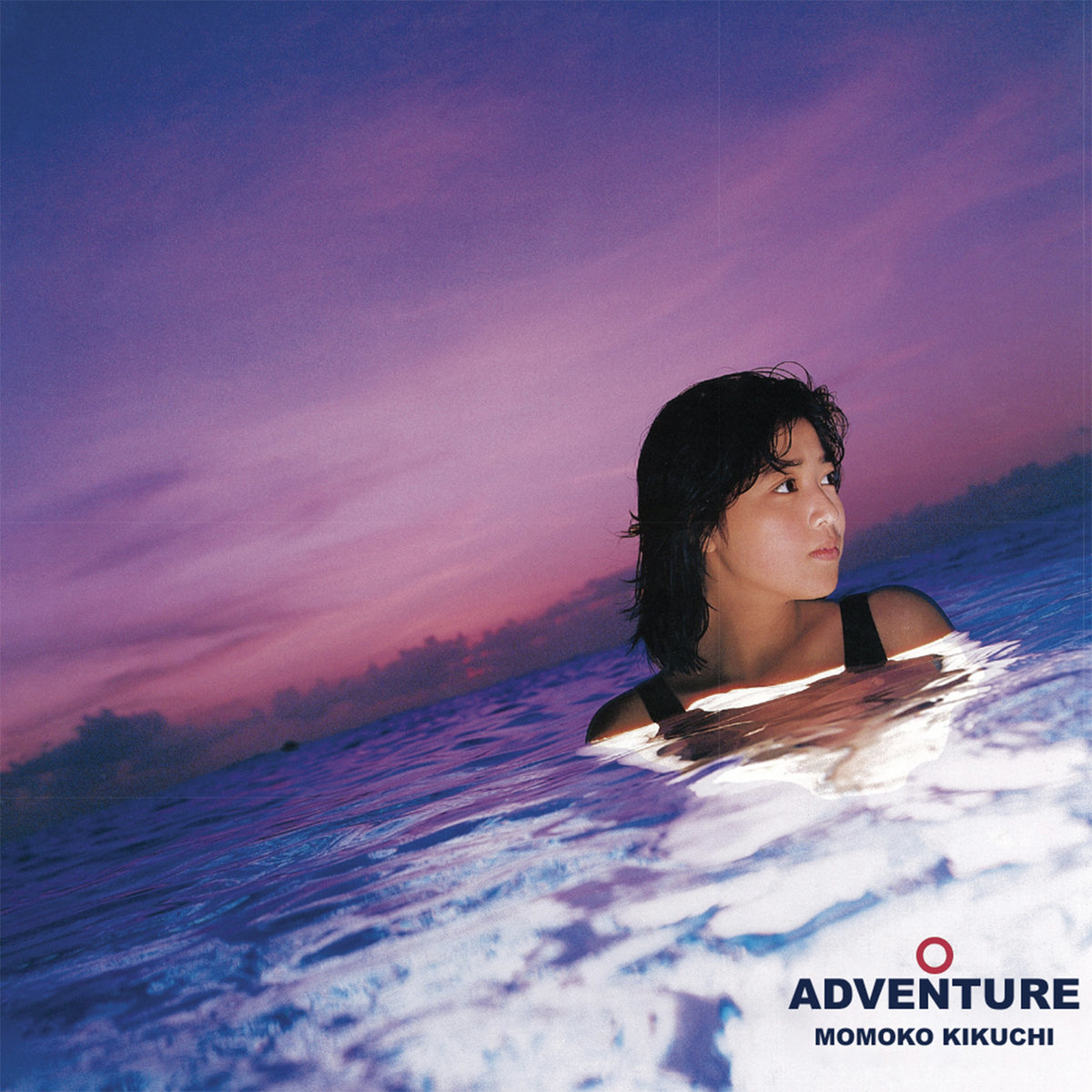 I'm not sure, but I think I originally came across Japanese idol singer Momoko Kikuchi's 1986 album "Adventure" during some kind of deep Discogs trawl. There was something about the cover art, a purple and blue hued image, which depicts Momoko swimming during sunset (or before sunrise?) that just implied a sense of magic, mystery and futurism (or at least retrofuturism).
When I got hold of a copy and heard the way Momoko's wistful city-pop songs blend boogie and drum machine funk with daydream synths, movie soundtrack strings, brass, wind, guitar heroics, and her yearning voice, all of my instincts were confirmed. From the sparkly exuberance of the title track to the after dark strut of "Night Cruising" and the polished boogie bounce of "Good Friend" and "Mythical Composer", and beyond, "Adventure" is one of those LPs that delivers, delivers, and delivers again - especially in the early hours.
34 years after its original release in Japan and Hong Kong through VAP, Ship to Shore PhonoCo. have re-issued "Adventure" in a variety of formats, most notably purple vinyl and cassette tape editions, as well as digital on Bandcamp via Light In The Attic. Within the realms of city-pop, it doesn't get much dreamer than "Adventure". In particular, the synth keyboard work on "Nami Ni Naritai" is unbelievable - short melodic figures that open gateways to another realm.
You can purchase or back-order "Adventure" in digital, CD, tape and vinyl formats through Light In The Attic (here). Check it out via Bandcamp below.