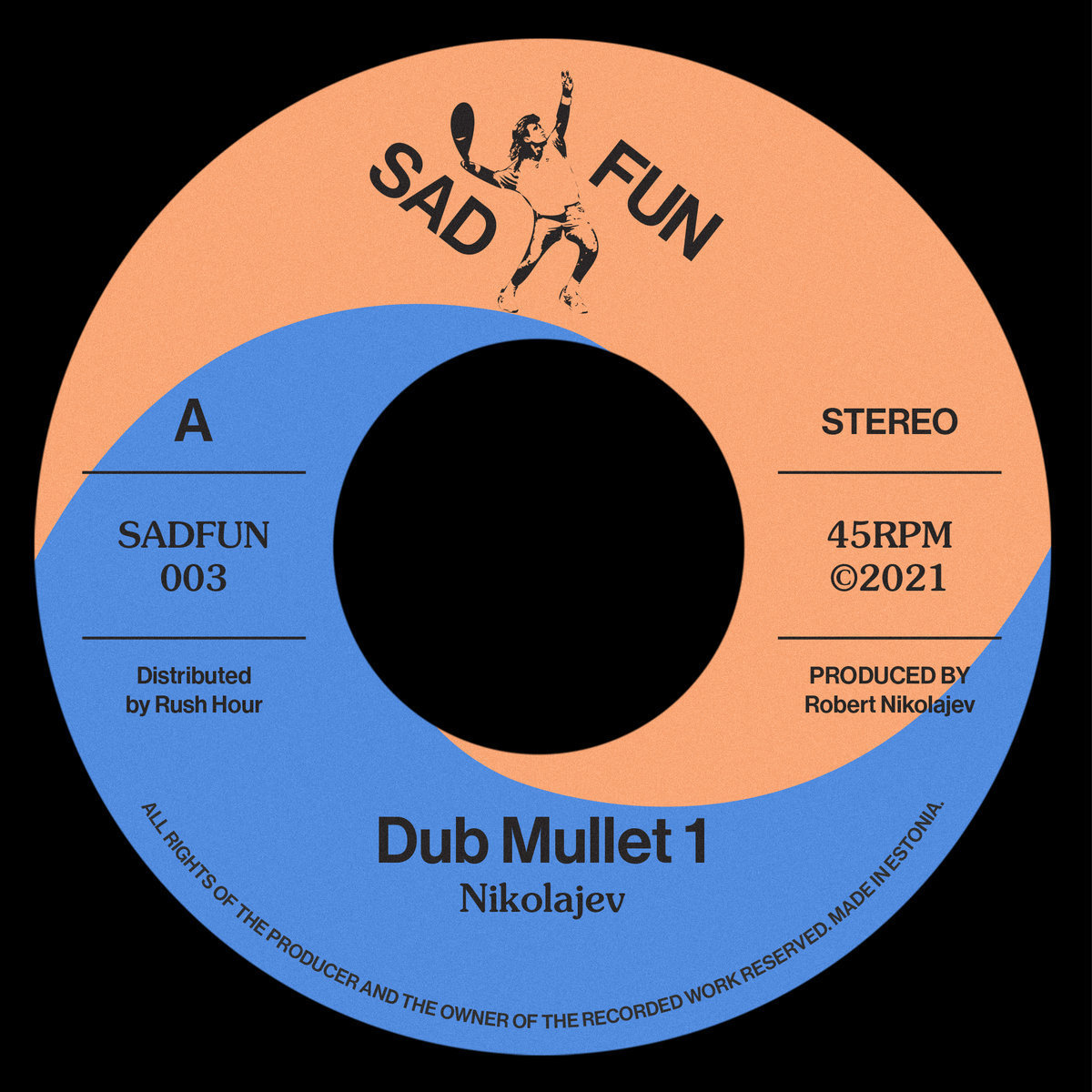 Here's another ace super tough little 7" this time from Sad Fun records out of Estonia. Produced by Nikolajev and mixed by Tapes (who's involvement in any project always demands further attention) it shares the same progressive open minded approach taken by the Ivan Dubious record in assimilating influences from the broader dance music spectrum and integrating them into the classic dub sound to create something totally fresh and compelling.
First up is 'Dub Mullet 1' which snakes its way through the echo chamber like a deadly dubwise anaconda, alternating between a half time steppers beat and full on driving four to the floor techno. The addition of haunting yet euphoric vocals which drift in and out of the mix evoking memories of long lost rave euphoria build further atmosphere and tension that nicely complement the seismic bass and beats.
On the flip we're treated to the spaced out dubby machine funk of 'Dub Mullet 2.' A wonderfully wonky yet insanely funky tune that builds beautifully as it draws you into it's infectious intergalactic dub-funk universe.
A great little record that deserves its place in any discerning DJ's bag of leftfield dancefloor weapons.
'Dub Mullets' by Nikolajev is out now on Sad Fun and available to buy digitally at Bandcamp. I also have some copies of the 7" for sale in the Dubwise Vinyl Shop.