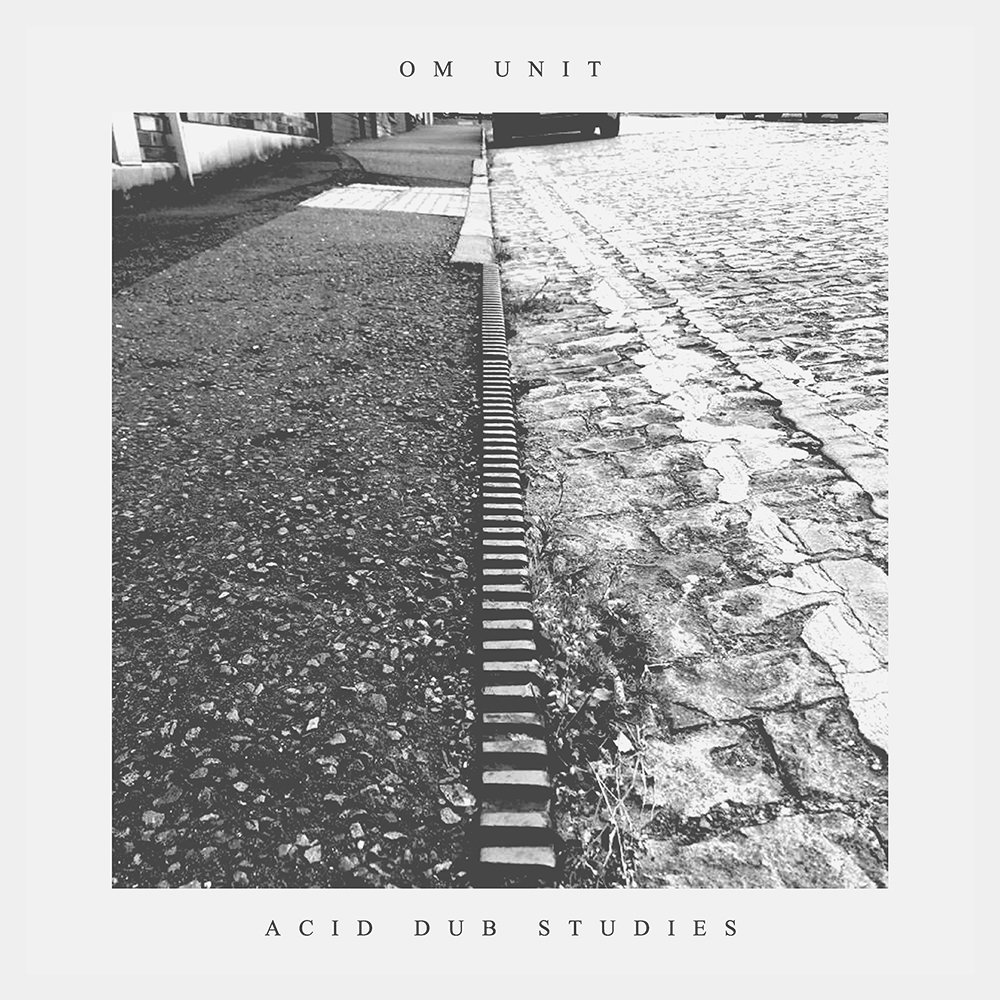 Having produced one of my favourite records from last year in the shape of his collaboration with Seekers International it's great to see Om Unit staying on the dubwise tip with his latest release. The clue to this one is in the title. Ten tracks that use the familiar sound of the 303 acid bassline but place it within the less familiar context of dub reggae. And it works a treat. The psychedelic nature of the acid squiggle finds a fine musical partner in dub's deep meditative echo chamber to create a highly hypnotic and trippy journey. It leaves you thinking why the two aren't heard alongside each other more often. The nearest point of reference I can think of is the acid tinged ambient dub of the early 90's found on labels like Planet Dog that I've always felt was ripe for reappraisal.
The tracks here were all recorded during lockdown in Om Unit's home town of Bristol (the cobblestones of which feature on the cover) which no doubt played a role in their deeply immersive nature. You'd be hard pushed to think of a better soundtrack to accompany a late night walk around the UK's unofficial dubwise capital city than this. It very much feels like a Bristol record.
Whilst there is a consistency in terms of the principle components used to construct each of the tracks the way these are juxtaposed against each other alongside the addition of subtle auxiliary elements creates a pleasing variety to the final pieces. From the driving acid slo-mo stepper 'Treading Earth' to the ethereal bass heavy ambience of 'Ghosts' to the celestial space funk of 'Circled.' It's an exercise in restraint and minimalism that succinctly shows how to create more by using less.
'Acid Dub Studies' is another intriguing addition to the increasingly diverse Om Unit catalogue and one that leaves you expectantly wondering what musical surprises he'll serve up next.
'Acid Dub Studies' by Om Unit is out now and available on Bandcamp