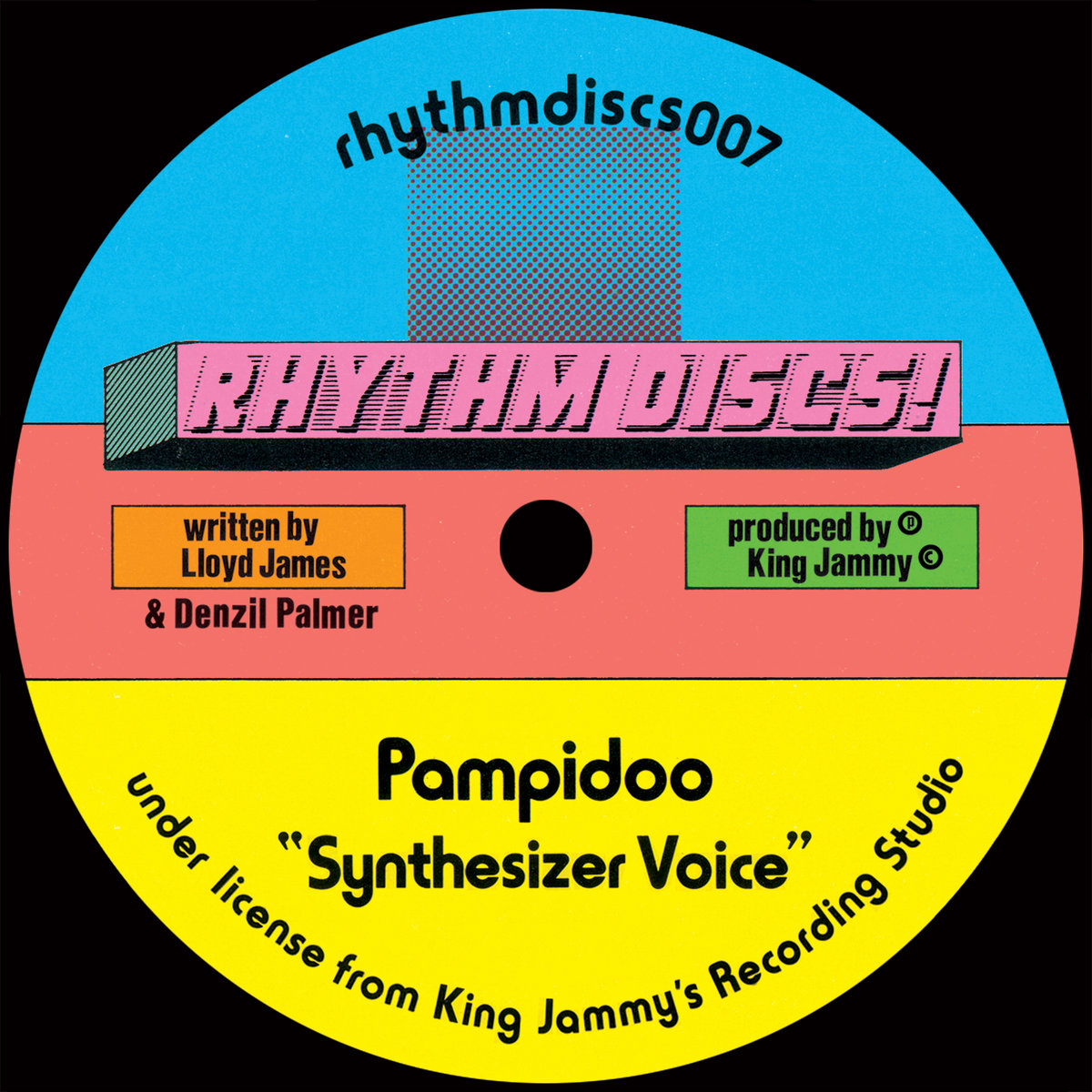 Rhythm Discs have licensed dancehall killer 'Synthesizer Voice' by Pampidoo from King Jammy's and Legowelt has remastered the track on the A side and on the flip offered up his take on the record. If you don't know the original here's what it sounds like....

Legowelt's remix takes the track and extends it from its original length of three minutes to over six minutes and it is totally killer. He strings the rhythm out at the start before dropping the vocal and adding some pitch fx before a few lines adding a vocoder to the whole thing and it just sounds amazing. The last three minutes of the track are him messing with the beat and rhythm, sending it up down and all around. It's ace.

I can't find audio links that I can embed anywhere so best bet is to head to Phonica's website and check the audio via THIS link.
Pampidoo's 'Synthesiser Voice' as remixed and remastered by Legowelt is out on Rhythm Discs on the 17th March.