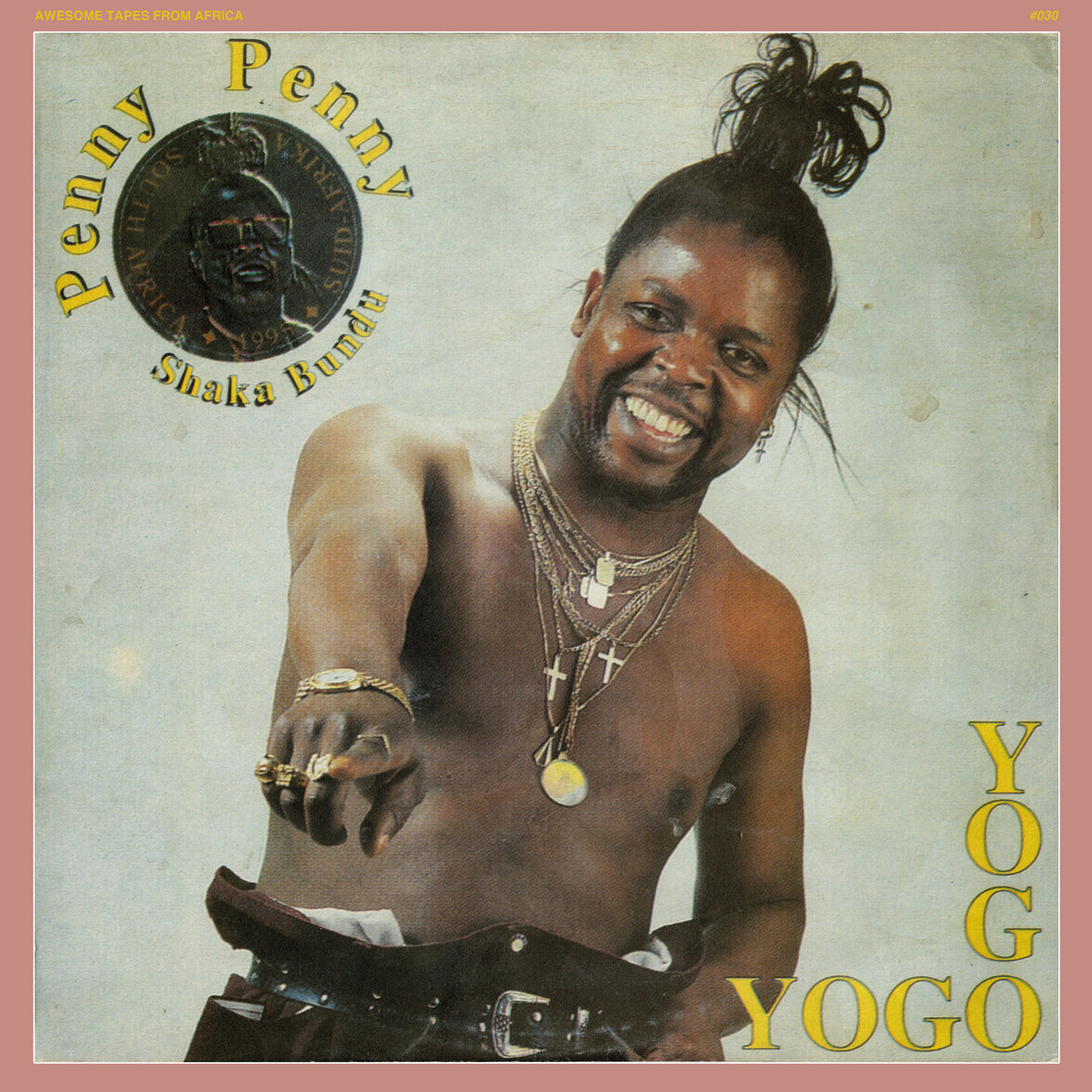 When Tsonga singer and dancer Penny Penny released his first album "Shaka Bundu" in 1994, it took him to the top of the charts and helped him fill stadiums at home in South Africa, and throughout Liberia, Sierra Leone, Namibia and Mozambique.
The sound he espoused on "Shaka Bundu" was Tsonga disco, but it wasn't the Tsonga disco of the past. This was an updated version - slow tempo house rhythms, steel drum synth sounds, traditional Tsonga call and response choruses and Penny Penny's strident rapped delivery - all masterminded by the legendary South African record producer Joe Shirimani.
At the time, Shirimani was fascinated by American Club music, and by combining elements from it with Penny Penny's ethnic Tsonga identity and the Xitsonga language, he helped Penny Penny become a national - and eventually international sensation. Apartheid at just been dismantled and as a new optimism swept the country, Penny Penny's music became part of the soundtrack of that shift.
Two years later, he released a second album, "Yogo Yogo". Where "Shaka Bundu" had been the sound of celebration in the wake of the end of institutionalised racial segregation, "Yogo Yogo" was music made by an artist who realised he had a platform to speak from and a message to deliver. Composed and recorded with Joe Shirimani in eight days, "Yogo Yogo" saw Penny Penny addressing issues such as unity, education, avoiding the dangers of drugs and safety on the streets. Again, Penny Penny's raps were set against Shirimani's updated Tsonga disco sound, and it continued to transform the possibilities for Xitsonga language artists within South Africa's pop landscape.
In the 2000s, in the wake of a devastating flood in his home province of Limpopo in Northeast South Africa, near the border with Mozambique, Penny Penny became very involved in community projects. This shift set him on the course that led him into politics with Nelson Mandela's African National Congress party where he was elected as a ward councilor for his region in 2011.
For Penny Penny, who grew up as the last of his traditional healer (sangoma) father's 68 children to 25 wives, and worked as a laborer, gold miner, hawker and restaurant owner, before picking up a job as a cleaner in a recording studio where he secretly slept and taught himself how to use studio gear - nearly losing his job as a result, and attracting Joe Shirimani's attention in the process - being elected was yet another motion picture moment in a life that deserves a cinematic biography.
After reissuing "Shaka Bundu" in 2013, Awesome Tapes From Africa recently reissued "Yogo Yogo". It's available in LP, CD, cassette and digital formats. If you wish, you can also purchase a "Yogo Yogo" t-shirt (order here).