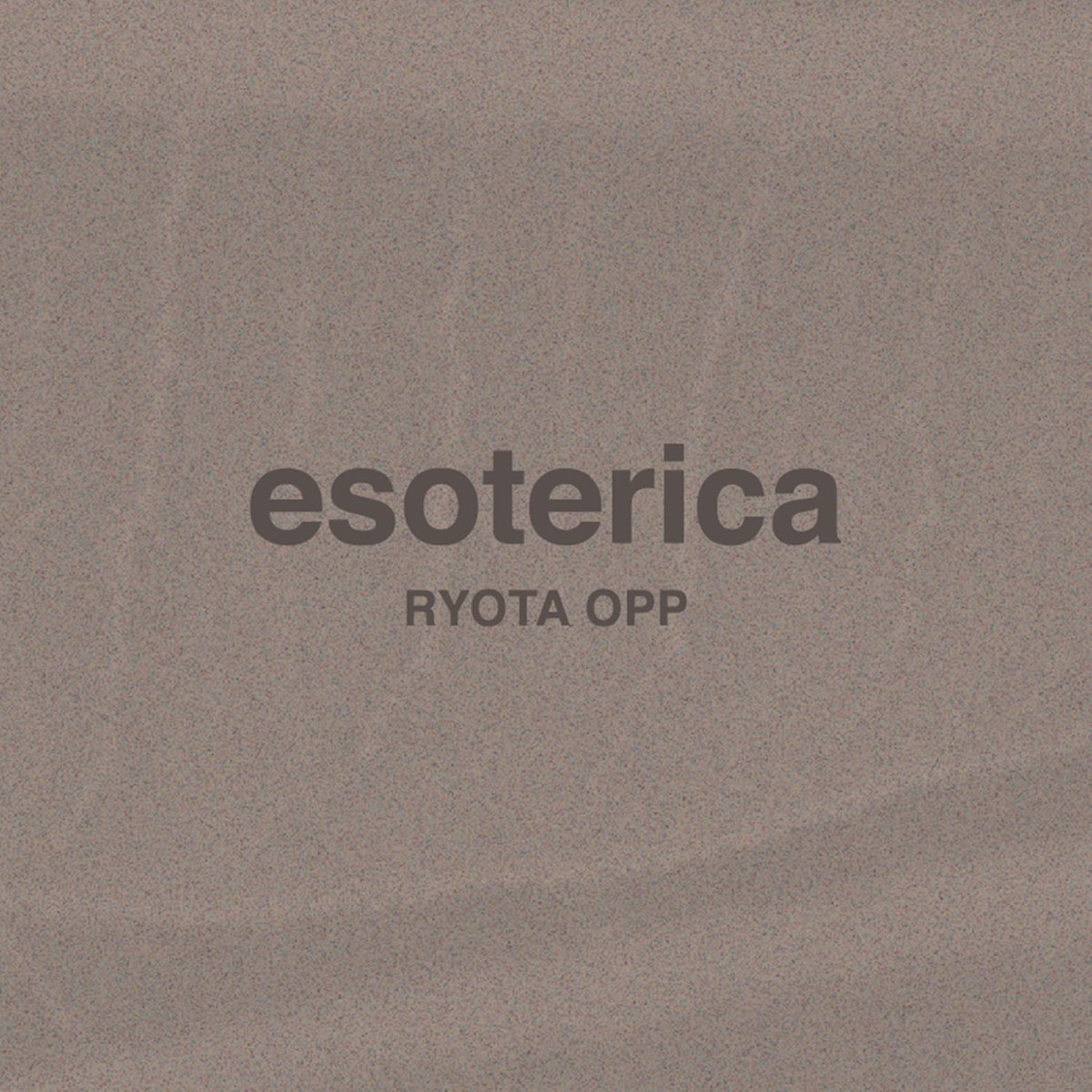 Here's esoterica, the latest album from Tokushima Prefecture by way of Tokyo DJ and producer Ryota Arai a.k.a Ryota OPP. With two decades of experience in music under his belt, Arai has worked his way from being a DJ and event organiser to working as a record buyer for Tokyo's legendary Coconuts Discs store, remixing, and releasing his first original productions in 2011. Since then, he's gone on to release with labels like Meda Fury, tour Europe, and establish the immaculate Time Capsule reissue label with friends in London.
Clocking in at eleven pleasantly blissful songs long, esoterica sees Arai aiming for a more composition-based approach to Balearic/electronic club music, one which places a weighty emphasis on experimental meditation and wellness soundscapes. Alongside that healing music component, he works in structures abstracted from his studies of early club music, Eastern European art and folkloric/roots music from across Asia, Africa and South America. With these tones as his palette, he renders his rhythms, melodies and synthesizers as a series of psychedelic memory portraits drawn from his experiences travelling around the world.
The title track features Go Max Goda (aka Kaeko Kimura), best known for playing synthesizers in various bands in the Japanese underground. 'Astringency' the album's second to last cut, features the equally sorrowful and beautiful distorted playing of Nicolas Jorio, guitarist of the French band La Chatte, turning up the resonance before the album comes to an end. esoterica is road trip music, plane flight music, travel music in general, and fittingly, it's available on cassette tape as well. Grab a copy, chuck it in the old (old) car stereo, and take a ride.

Esoterica is out now in cassette and digital download formats through Tastee T Production and Meda Fury (purchase here).