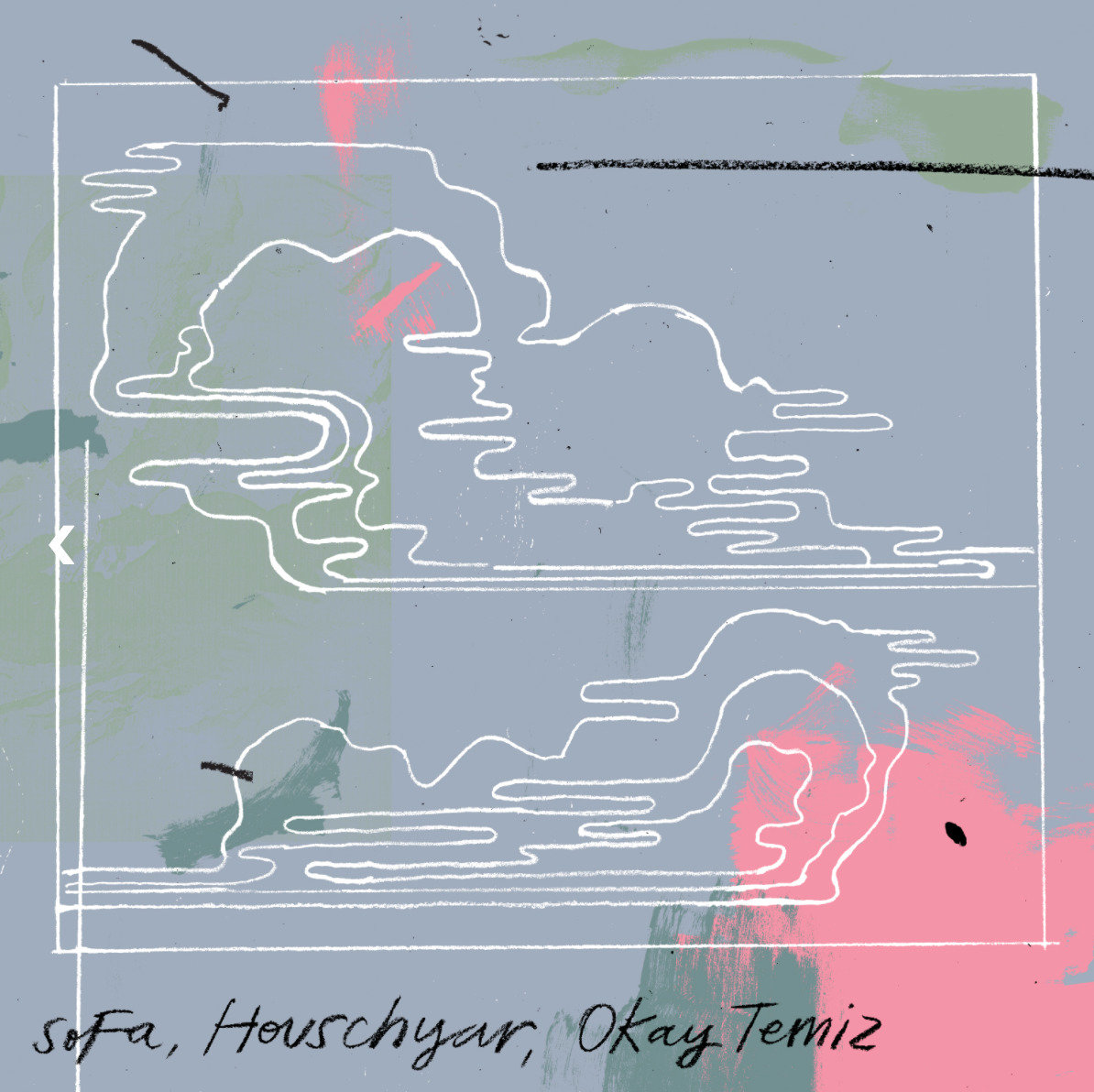 Yeah, 'soFa, Houschyar, Okay Temiz' may not be the catchiest band name around — but there's a lot to be said for truth in packaging, right? This six-track LP, released on Music from Memory imprint Second Circle, began its germination when the Belgian musical explorer soFa met up with Houschyar, a German musician and composer based in Istanbul, for a handful of casual jam sessions, with the idea of putting together an EP. At some point in the process, the pair paid a visit to Okay Temiz, the Turkish master percussionist perhaps best known for his work with Don Cherry in the '70s. The three of them jammed some more, with Temiz on berimbau (a single-stringed instrument played percussively with a bow), cuica, and a few instruments of his own creation. The results were edited, overdubs were added — and 'Şelale,' which translates as 'waterfall,' is the rather wondrous result.
'Ritimsiz' opens with a modulating drone, a grab bag of percolating tones, and snippets of swirling filigree and expressive percussion, as what sounds like a mey (or perhaps a pretty accurate electronic simulation of one) coils its way through it all. There's a near-ritualistic feel of hazy psychedelia to the track, an atmosphere that runs through much of the release. On 'Kapu Ska," that aura is rendered via the tune's whirring undercurrent, slinky breakbeat, and wandering keys; on the title track, it's delivered by sliding stabs and heavy-duty percussion. The berimbau sets the pace on 'Rhythm is the Master,' with its buzzing eighth notes, along with the lead synth that floats above, adding dynamics to a sepulchral drumbeat. 'Der Wunsch Service,' meanwhile, is the record's outlier, with an arpeggiated synth line that makes way for a melody and rhythmic structure that feels downright jaunty in comparison to the other tracks.
There's also a pair of excellent digital-only bonus cuts: 'Elma Gunu' envelops its languorous groove and subdued hand percussion with gently bleeping synths and weightless chords, while 'Topinambour' sounds like something that a mid-period DAF might have come up while in a particularly cheery and perhaps slightly-stoned mood. The collaboration is supposedly a one-off, which is a bit of a shame — 'Şelale' is brimming with the kind of immersive, vibey music that we could use more of.
soFa, Houschyar, Okay Temiz's 'Şelal' will be available through the Music From Memory webstore starting 5 July.