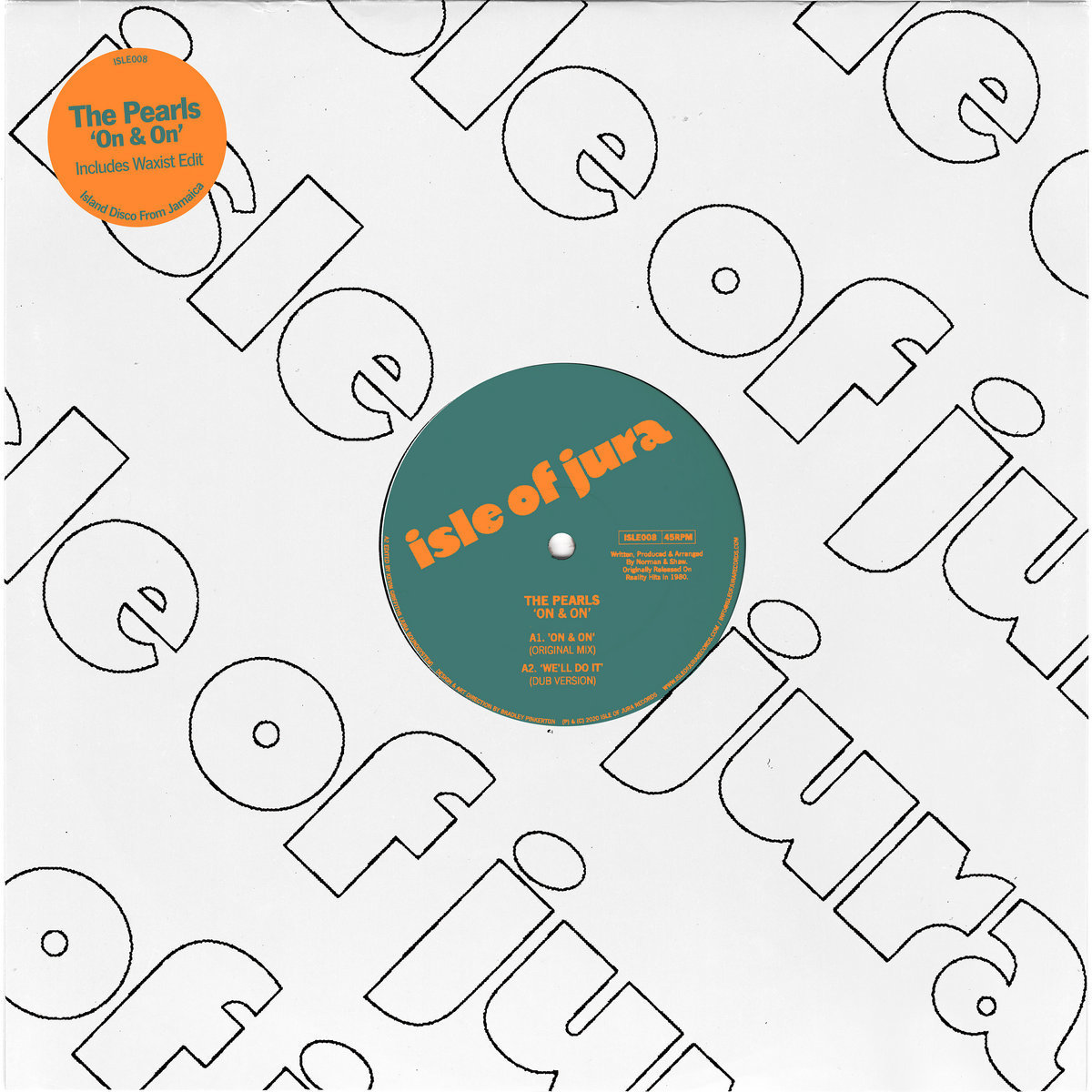 This one is a lot of fun. Kevin Griffiths's excellently curated Isle of Jura label returns with a 12" reissue of "On & On" by Jamaican duo The Pearls (Stanley Shaw and Norman Watson). As the '80s was rolling around the corner, Shaw and Watson had an inspired musical vision. What would happen if someone fused Disco, Soul and Rap with Reggae? Watson had been working at Randy's record store in downtown Kingston. Randy's was also the local base of operations for the V label, and by way of proximity, he met Fats Domino, Millie Small and Augustus Pablo.
Watson took inspiration from this and in 1978, launched his own Reality Hits label and released a string of 7"s. One of them was "On & On", where The Pearls gave post-disco a Jamaican twist, laying patois-tinged raps over a bouncing boogie backbeat, and unleashing a chorus that does not stop giving. Isle of Jura's 12" reissue includes a dub version "We'll Do It (On & On Dub)" and an extended edit created by Parisian selector and compiler Julien Minarro aka Waxist. All three versions are a lot of fun, and they really do go "On & On".
"On & On" by The Pearls is out now through Isle of Jura in 12" and digital formats (order here)
Bonus: The Pearls' music brought them into the orbit of Sly & Robbie, and they went on to record an LP for reggae music's most legendary rhythm section's Taxi label.