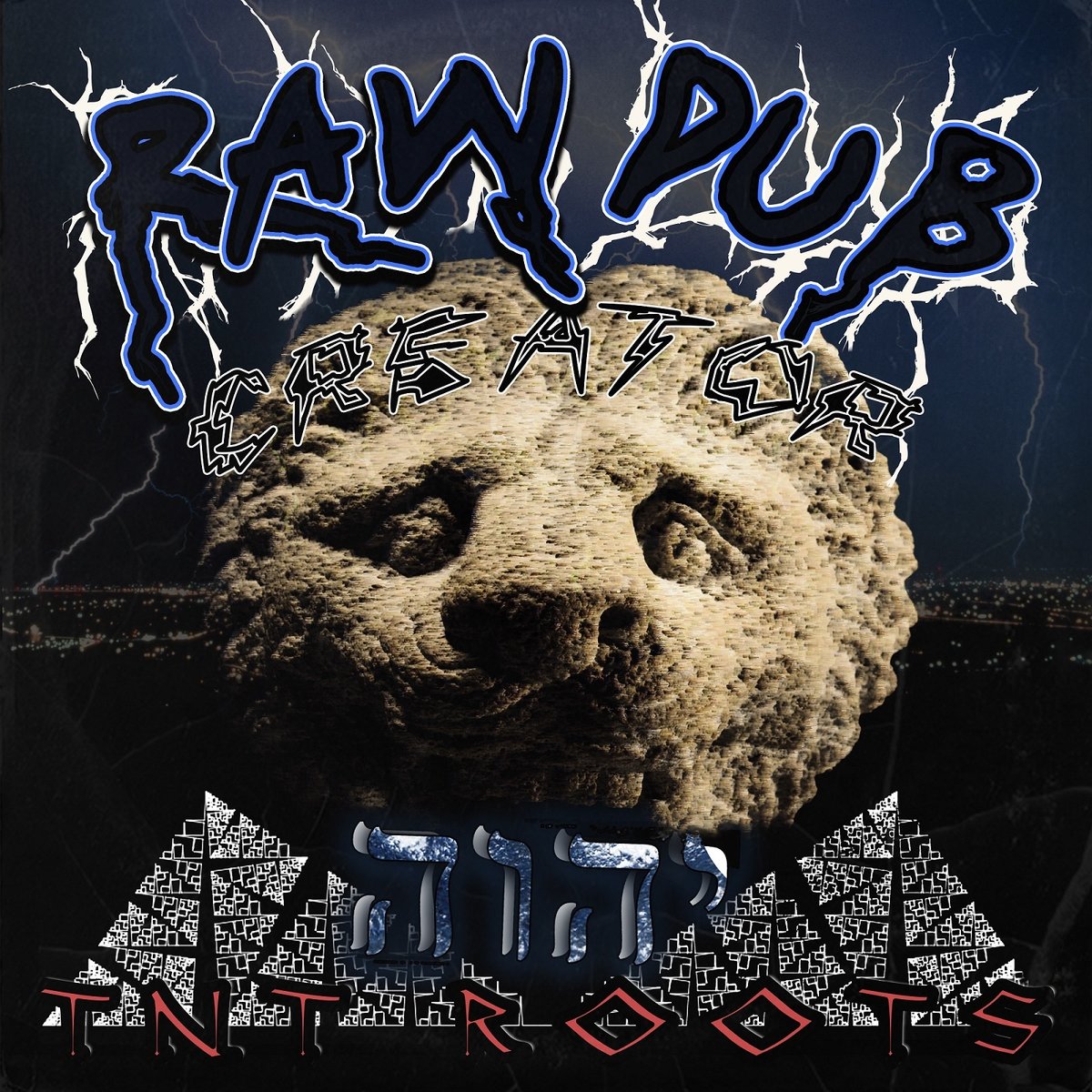 This is a release where the artist and record label feel in perfect alignment. TNT Roots has spent the last three decades quietly and diligently pushing the sound of UK dub music into new unchartered territories. Initially this was as one half of the legendary Earthquake Studio creating some of the most forward thinking sound system music of the 90's. Just take a listen to '21st Century' from their 1993 album 'The Legacy Of Dub' which also features on Gatto Fritto's Test Pressing affiliated 'Sound Of Love International #001.' It's one of those tunes that stops you in your tracks when you first hear it. A truly unique combination of UK steppers and early 90's Warp-style Bleep N Bass. Since the early 2000's he has continued releasing more mind blowing music solo under the TNT Roots name via a series of self-released CDRs. This has created an amazing back catalogue of music which has (until now) been largely unavailable on vinyl or digital formats.

This is where Bokeh Versions come in. I can't think of another label that has done more in recent years to bring dub music to new broader audiences and in the process successfully redefine what 'dub' is. I think it would be fair to say that the Bokeh approach is to view dub more as a mindset rather than a defined musical genre. As a label it has been responsible for introducing the world to the genius of pioneering artists such as Jay Glass Dubs, Seekers International and 7FO and whilst all these artists could be described as producing music that comes from a dub inspired method of production the music itself is often far removed from traditional views on what dub 'should' sound like. It therefore seems fitting that they are the record label that has taken on the vital and enviable role of presenting twelve years of TNT Roots' pioneering work in this concise eleven track album.
Whilst there is certainly nothing predictable about TNT's music one thing that remains consistent is that it is first and foremost sound system music that has been built with the dance in mind. This means it always comes packed with a megaton of bass. And when I say bass I mean the kind of low frequencies that lead to life changing moments on the dancefloor. Tracks like 'Lord Of Hosts' are a masterclass in how to balance the use of restraint and bass weight power to achieve maximum sub bass physicality. It forms the backbone of the TNT sound and is a welcome feature on all the tracks here.

Another commonly shared thread is of the music's ability to sound both familiar yet otherworldly. Traditional elements of dub and reggae make an appearance but in the hands of TNT Roots they are presented in new ways that consistently subvert and intrigue. The normally soothing sounds of melodica are transformed into a dread filled funereal march in opening track 'Redemption.' The familiar clipped reggae guitar chords in 'Powerful' come soaked in dub FX mutating them into ghostly alien cat calls beamed back from a futuristic dancehall. The digi-dub bounce of 'Iron Shirt' quickly morphs into an interstellar journey through an alternative cold wave-meets-steppers parallel universe.
There is also plenty of influences at work here from outside the world of dub and reggae. There is the Vangelis-esque synth work on 'Glorious Dub' that summons up images of Harrison Ford chasing a replicant through a Jah Shaka dance. The taut industrial style drum patterns on 'Righteous Vibration' that subvert a conventional ethereal stepper into something much darker and futuristic. The syncopated broken beat on 'African Science' shows a potential meeting of the worlds of UK dub and UK Funky whilst the staccato drum patterns of 'Guidance' provide further support for the theory that the steppers sound may provide the missing link between dub and grime.
It is this willingness to experiment that makes 'Raw Dub Creator' such a unique and exciting release. This is certainly not a conventional dub album released by a conventional dub label and it's all the better for it. It is a celebration of an underground musical pioneer released by a label that shares his progressive and modernist belief in the ability of dub to constantly adapt, mutate and surprise. Powerful, unconventional, militant and defiant – I can't think of a better soundtrack to kick off the next decade.
'Raw Dub Creator' by TNT Roots is out on LP and Digital via Bokeh Versions and available HERE on 10th January.