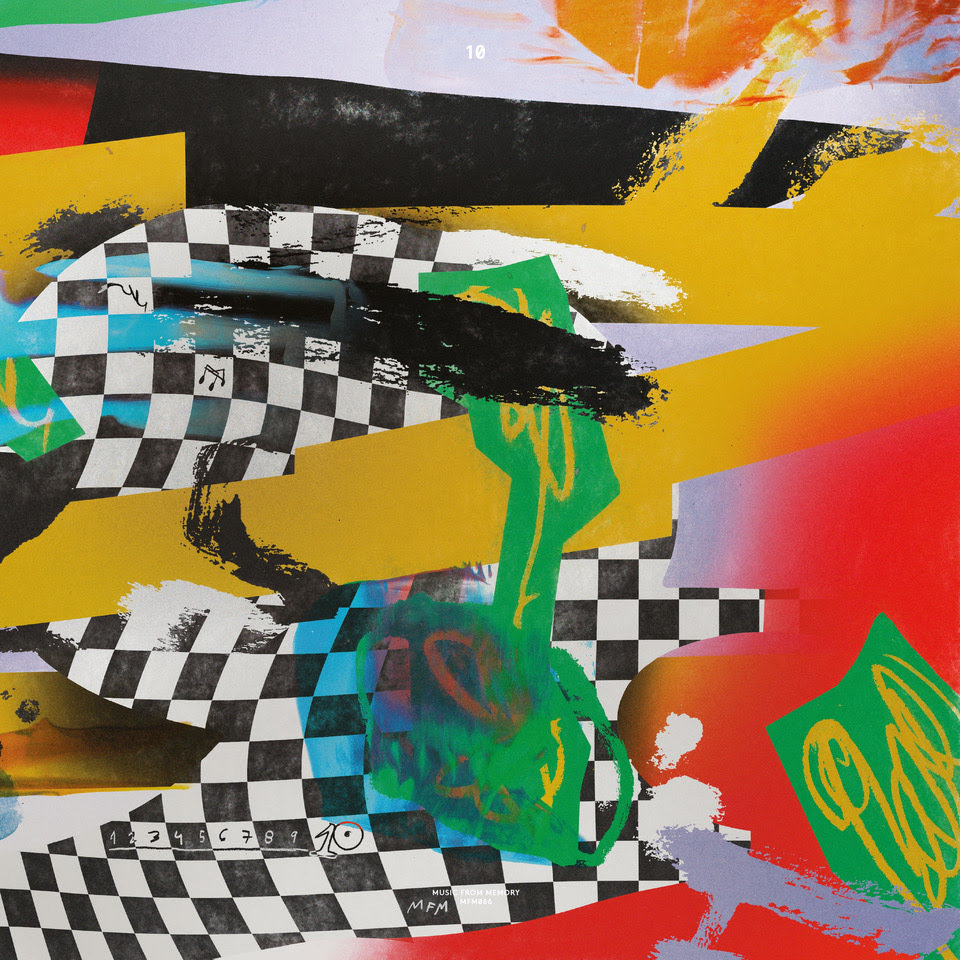 It's impossible to separate Music From Memory's tenth-anniversary compilation from the tragic and untimely death of the label's co-founder, Jamie Tliller, in October of this year. MFM's stock in trade was intangible wistfulness, heartbreakingly beautiful excursions into ambient, new wave, Japanese pop, fusion, and far beyond. Music made for reflection and contemplation, shot through with nostalgia and heavy with feeling. '10' was compiled with change and retrospection in mind, and Jamie's death has added an almost unbearable poignance to this already profoundly emotional collection.
'10' traverses time and place in the same fashion the label has since its inception in 2013. The earliest music included is from 1985 and the latest is from this year. Core artists such as Gigi Masin and Michael Tutrle are featured as well as more recent collaborators, Dea and The Zenmen. The mood is meditative, and the flow impeccable, a testament to Jamie and Tako's next-level good taste and curatorial talent. It is worth noting that Music From Memory very much changed the face of archival releases, both musically and aesthetically. Countless times I've seen compilations informed by its artwork and design ethos. MFM's global family of music obsessives and the love and attention they poured into sharing new and found sounds were genuinely inspiring.
'10' starts with Joan Bibiloni's sophisticated lounge fusion stylings, and The Zennmenn follow suit with their gently samba-infused balearic pop. Things swerve left on Ströer's freaky spoken word avant-rock 'When You Stopped Sleeping.' Androo takes a break from his more dub-informed side to come forward with something closer to narcotic, woozy, jazz-funk. It's a perfect segway into Joel Graham's drum machine-driven fusion.
The collection then turns ethereal; Jonny Nash brings his trademark shimmering haze - a thing of true beauty, followed by Terreke's 'Just Ducking Around' - aquatic-ambient whimsy. Mei Honeycomb's brilliantly titled 'Squeaky Eye Syndrome' is pleasingly discordant ambient jazz, and Tombolo's 'Continental Drift' is surging and cinematic.
Kuniyuki Takahashi masterfully combines the electronic and organic in 'Forest Dust,' stately and glacially unfolding, and Yu Su & J Wilson proffer 'Mitta Attar,' playful balearic-edged krautrock. Label stalwart Gigi Masin comes correct as ever with 'Panama Girl,' a complex, dense, interweaving head-trip. Under his Ocean Moon moniker, Jon Tye serves up a meditative, clockwise new-age wonder.
Meanwhile, Michael Turtle's shuffling and reverberating 'Borrowed Time' is haunting and ever-so-slightly edgy. Ramzi's is the most overtly modern-sounding work here, looping, gated, and broken downbeat, and 'Kalias' from Suso Sáiz is heady and intense. The LP closes with intimate and emotive, piano-driven 'Undecinial' from Dea.
'10' feels like an unexpected but thoroughly fitting tribute to the connections that Jamie made and the music he left behind.
'10' will be released by Music From Memory on the 15th of December 2023.