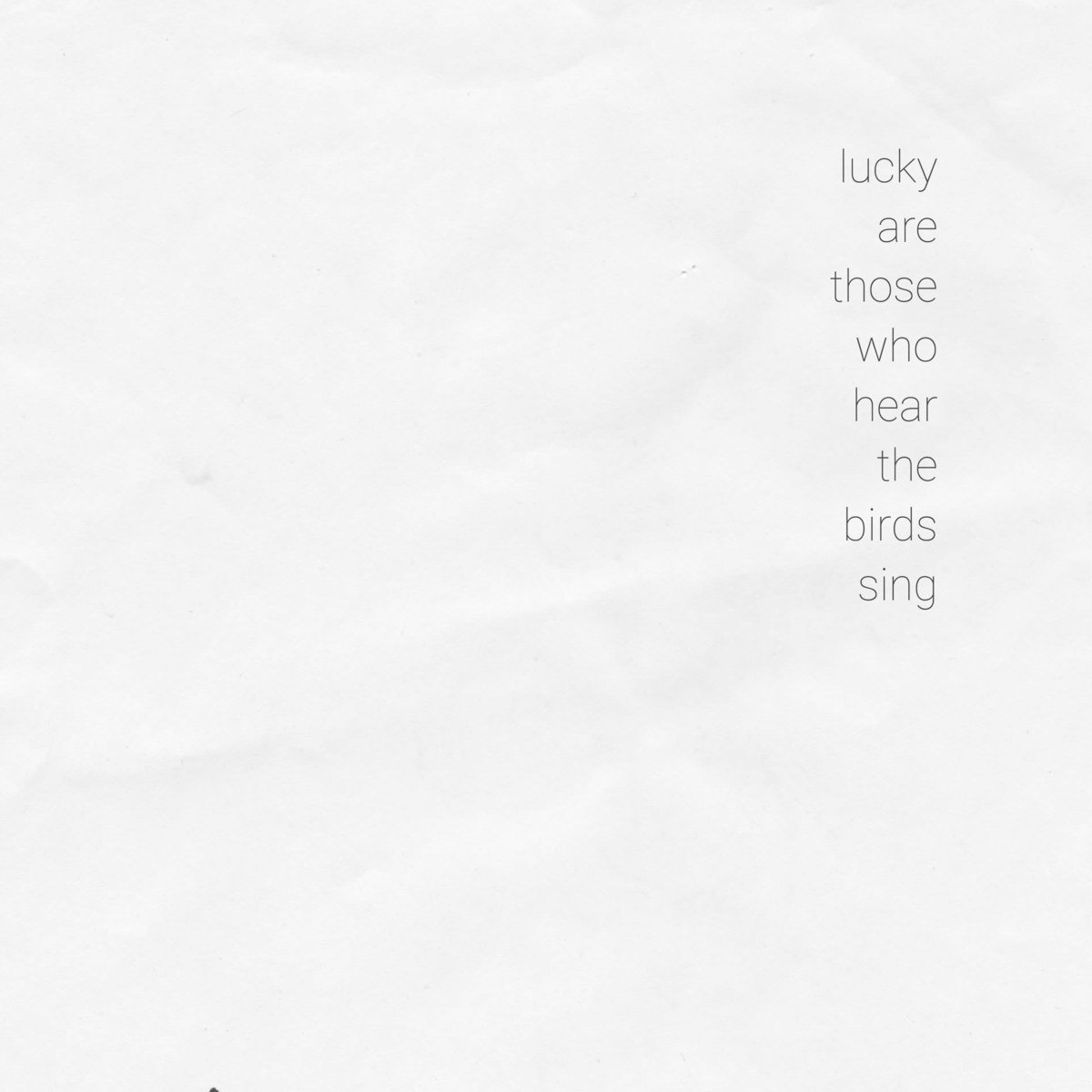 A concise, well-curated reissue compilation album is a beautiful thing, and by all of these metrics, Hamburg record aficionados Growing Bin Records' latest release knocks it out the ballpark. Compiled by store/label boss Basso, the seven-songs that makeup "Lucky Are Those Who Hear The Birds Sing" pays homage to the aspects of digging we don't talk about enough - random chance, the luck of the draw, and the law of attraction. Release enough heat, and the heat will start making its way towards you.
Basso started working on "Lucky Are Those Who Hear The Birds Sing" four years ago, back when Growing Bin Records would have been about half a decade old. When he announced it with a Facebook post in January, he admitted, "A year ago, I had [a] strange thought [it would] stay a dream, but now it's coming true. From the first notes of the compilation opener "Coffee" by German art-rock group One Tongue (who backed composer Joe Mubare on his YAYA label releases), that sense of dreamscape comes through in a delightful percussive-ambient mode.
"Coffee" pairs proto-Teutonic trance rhythms with spare and subtle guitar and flute, a rubbery bassline, firey saxophone, and first-person spoken word poetry about, well, drinking coffee. I've listened to it while drinking coffee in the kitchen. A+. "Coffee" is followed by "Helium IIIs", a luxurious and labyrinthine lounge-synth piece constructed by cult '80s/'90s Berlin band I.A.O.
Sidebar: In 2020, Melbourne's Left Ear Records released a compilation album of I.A.O songs recorded between 1988 and 1995 called Phase III. If you haven't, you should check it out.
After "Helium IIIs", the Baden-Württemberg Film Academy's Professor Matthias Raue finds the sweet spot between New Age relaxation and the depths of the dancefloor with "Brücke am schwarzen Fluss 2", originally recorded for a TV drama filmed in Mali. Closing off side A, the Klaus Schulze adjacent synthstronaut Hardy Kukuk's "Freundschaft" shapeshifts between techno-pop and techno-naturalistic with crystalline melodies that sound ported straight out of a perfect, tranquil dream.
Side B kicks off with author, composer and spoken word artist Frank Suchland's incredible "Schnee". If we're going to talk about vibe music, this is the lush (seriously) drumless synth-soul we should all be so lucky to chance upon one day. Pair it with Sade's "I Never Thought I'd See The Day" for a maximum dose of greyscale euphoria. Up next, eighties German synth-rock trio Die Fische revisit their meeting in Cairo, Egypt's sprawling capital city, with an equally sprawling piece of rhythmic-labyrinth music titled "Conversations Of Everyday Lovers." It's four-minute and six-second running time passes quickly, but if you looped it up for an hour, I would not complain at all. Finally, the compilation closes off with just under ten minutes of glittery space opera synths, rocketship breakbeats and deep space basslines delivered by modern British house/techno producer Hugh Mane. It's called "Out In The Ether", and it does what it says on the lid.
Over the last few weeks, this compilation has been a constant companion. I've listened to it on morning walks, during evenings spent cooking in the kitchen, and tonight, being lucky enough to live in New Zealand, I'm going to share it with an audience in a lounge bar. It's a spectacular collection which, as with most good things, arrived right on time.
"Lucky Are Those Who Hear The Birds Sing" is available in 12" LP and digital formats via Growing Bin Records now (order here)