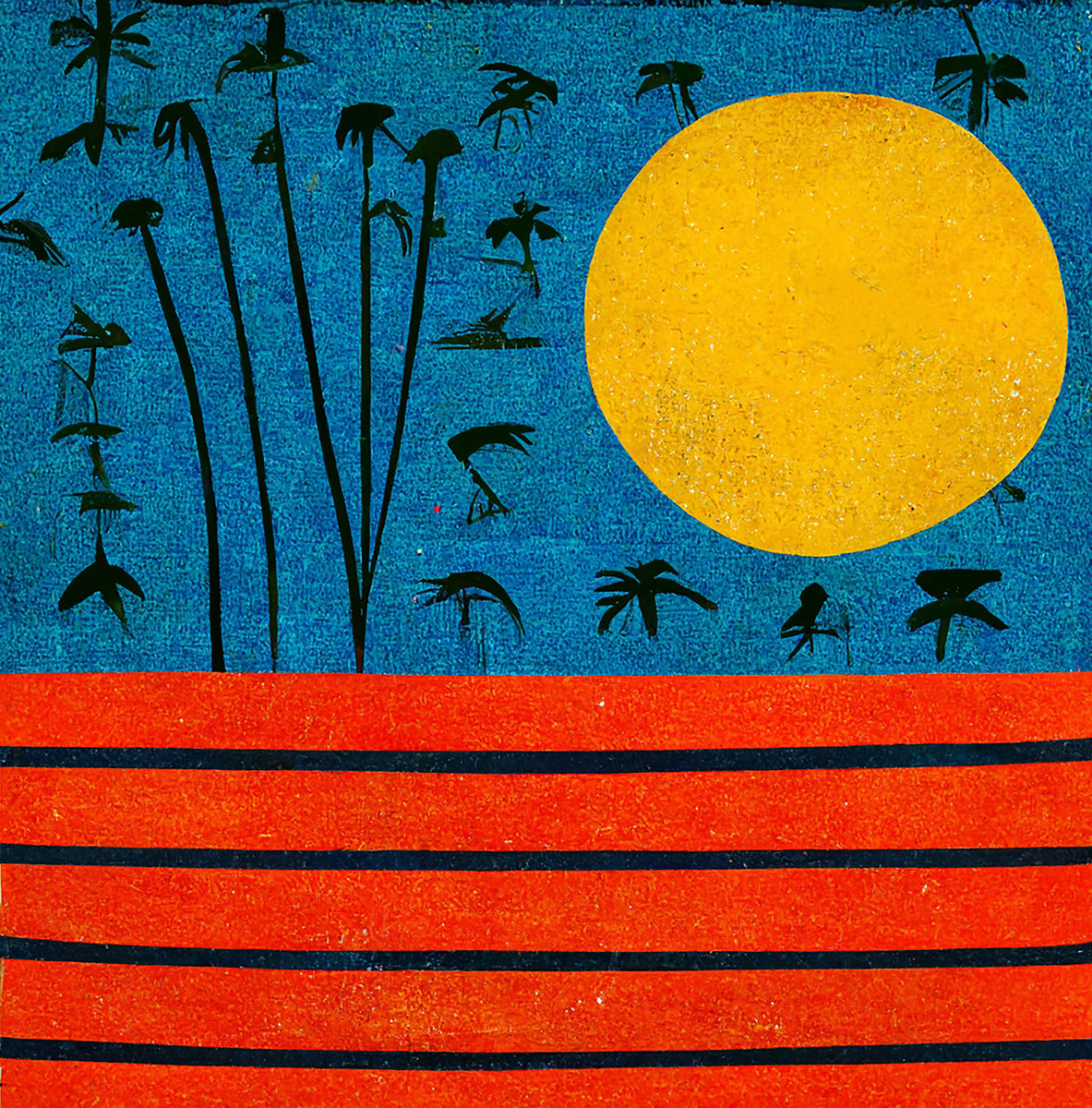 Taken together, this new Woolfy release and the latest one from Peaking Lights make a serendipitous pair as we move into spring in the UK. The brief glimmers of Northern sun are beginning to soften the winter psyche, and raise up the spirits in advance of the warmer days to come. This couplet of song-led, Californian sunshine listening, complement each other in a special way - night and day, sunrise and sunset. You get the idea. (Head to the Peaking Lights review that a way >).

"Aeroplane" is released via Bandcamp, but Woolfy has featured on quality staples like Rong, DFA and Future Classic. Subsequently, the bar is high when something new comes along from this "Indie dance / indie pop troubadour". Needless to say, he doesn't disappoint. Aeroplane is a floating, dream-ride of a record, all plucked guitars and xylophone-y beats with call and response vocals to coax you into its rhythms. Plus the lyrics just work, there's humour and a touch of darkness, but he keeps things joyful all the same. Love is like an aeroplane.

There are mixes too (not up on on Bandcamp yet so we can't embed - Ed). Eddie C, takes "Aeroplane" in a cosmic direction, looping the hook-lyric over toughened drums, taking it out to 9+ minutes, it's a bit of a journey all told and pretty immersive. He also provides a "short mix", by trimming it to 7 minutes. Chris Coco shifts things to a more tropical place in feel, less obviously club-focussed, but keeping the original's sunshine textures intact. Finally, Fuga Ronta relocate the track to the left. They just do what they do - dropping in those stretched out, slightly reggae-fied, basslines and organ stabs for that signature FR sound.
The package is topped off with a couple of additional new tunes, "Each and Every" and "Coconut", but calling them B-sides is a serious disservice. "E&E" is a subtle, acoustic and bongo, almost-lullaby. Meanwhile "Coconut (Discomix)" is a more straight ahead groover, complete with horn hooks and mellotron solos that build to a dubby resolve.

Sunshine music to enhance the mood, just as it's supposed to do.
'Aeroplane' by Woolfy is released April 7th. Check the Bandcamp HERE.