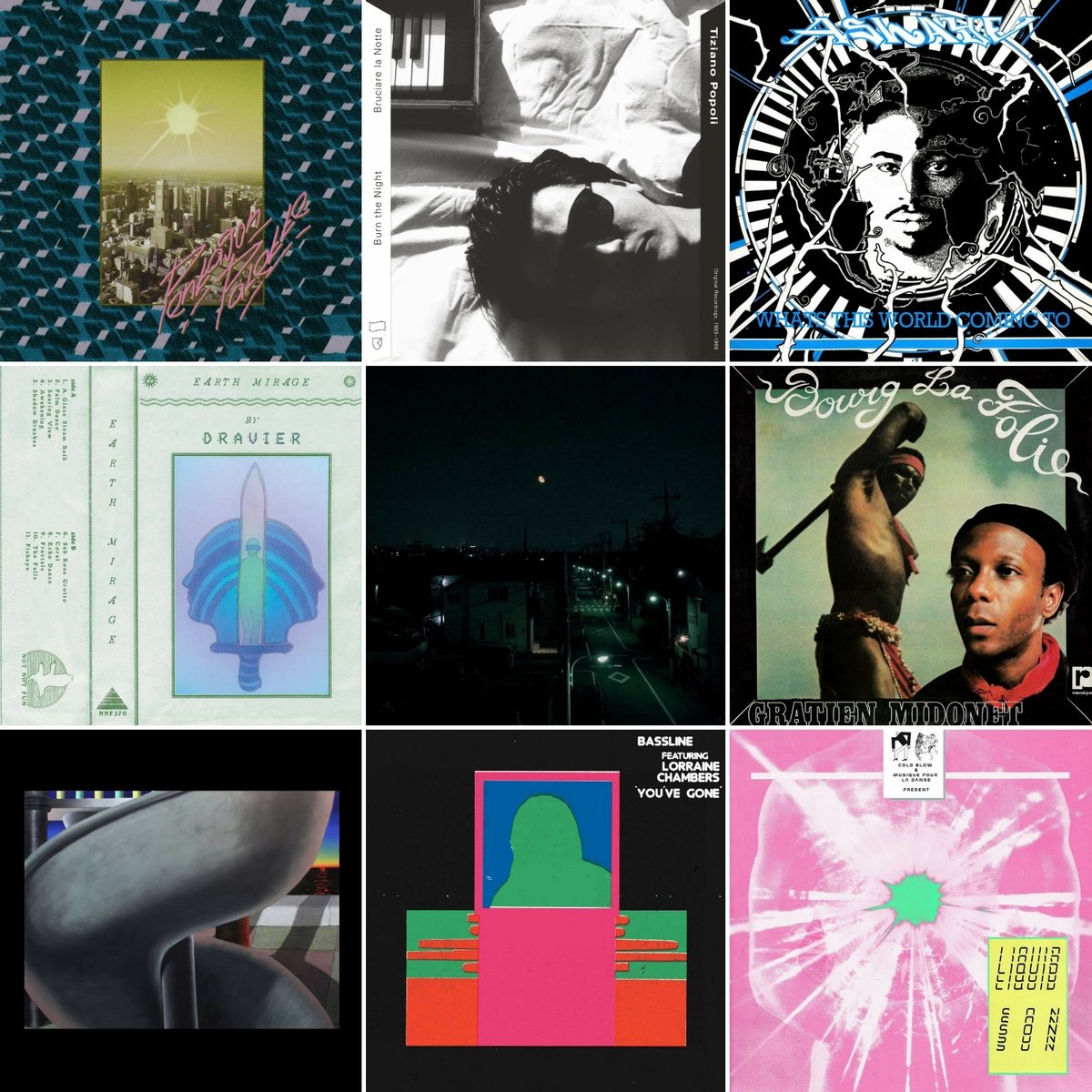 Bandcamp Fridays is a bit of an institution now, aren't they? For those unfamiliar, the deal is simple, on the first Friday of every month since March, they've waived their revenue share to help support the many artists who have seen their livelihoods disrupted by the pandemic. As Bandcamp founder Ethan Diamond put it in a recent press statement, "Over the course of these nine days, fans paid artists and labels 40 million dollars, helping cover rents, mortgages, groceries, medications, and much more. If you're among the nearly 800,000 fans who participated, thank you."
Vaccines might be beginning to arrive, but given how uncertain the future of live music performance is, Bandcamp has announced that Bandcamp Fridays will continue until May this year. Most months, I've managed to put together a list of Bandcamp Friday purchase recommendations, and as we're rolling into another one, why not continue right? Check out my picks below.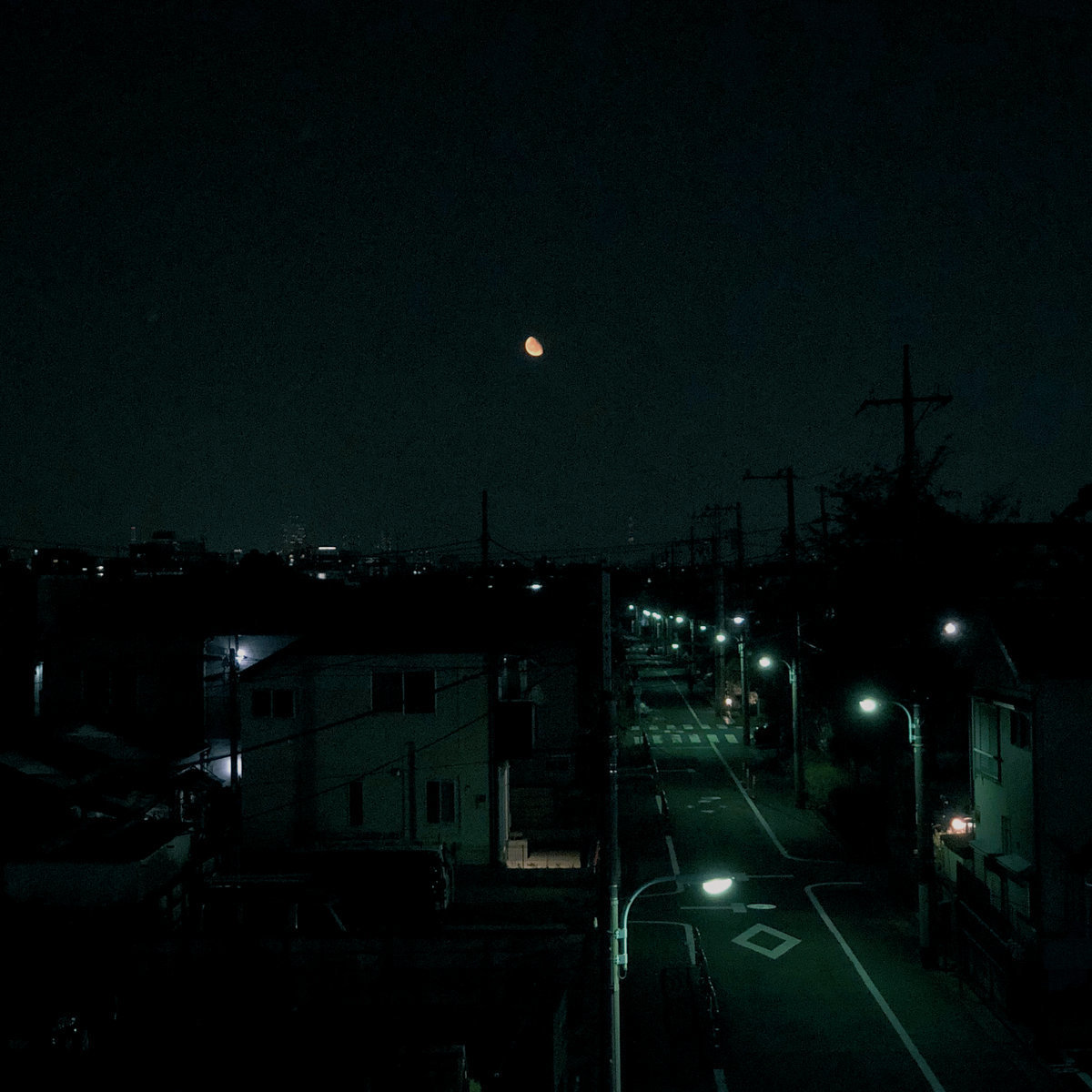 Chee Shimizu + miku-mari, "Reconstructions" (ESP Institute)
This is a delight. Tokyo digger/DJ legend Chee Shimizu teams up with the guitarist miku-mari a.k.a. Takahiro Matsumura for an adventure through sound. With Chee handling percussion and field recordings via four CDJs, live windchimes and Andean chajchas, Takahiro improvises over the top with a guitar-controlled synthesizer, Tibetan bells and pyramid crystals. Released in digital and limited edition 12" formats, the two longform pieces that make up "Reconstructions" are about as environmental as you can get. Fittingly released through ESP Institute.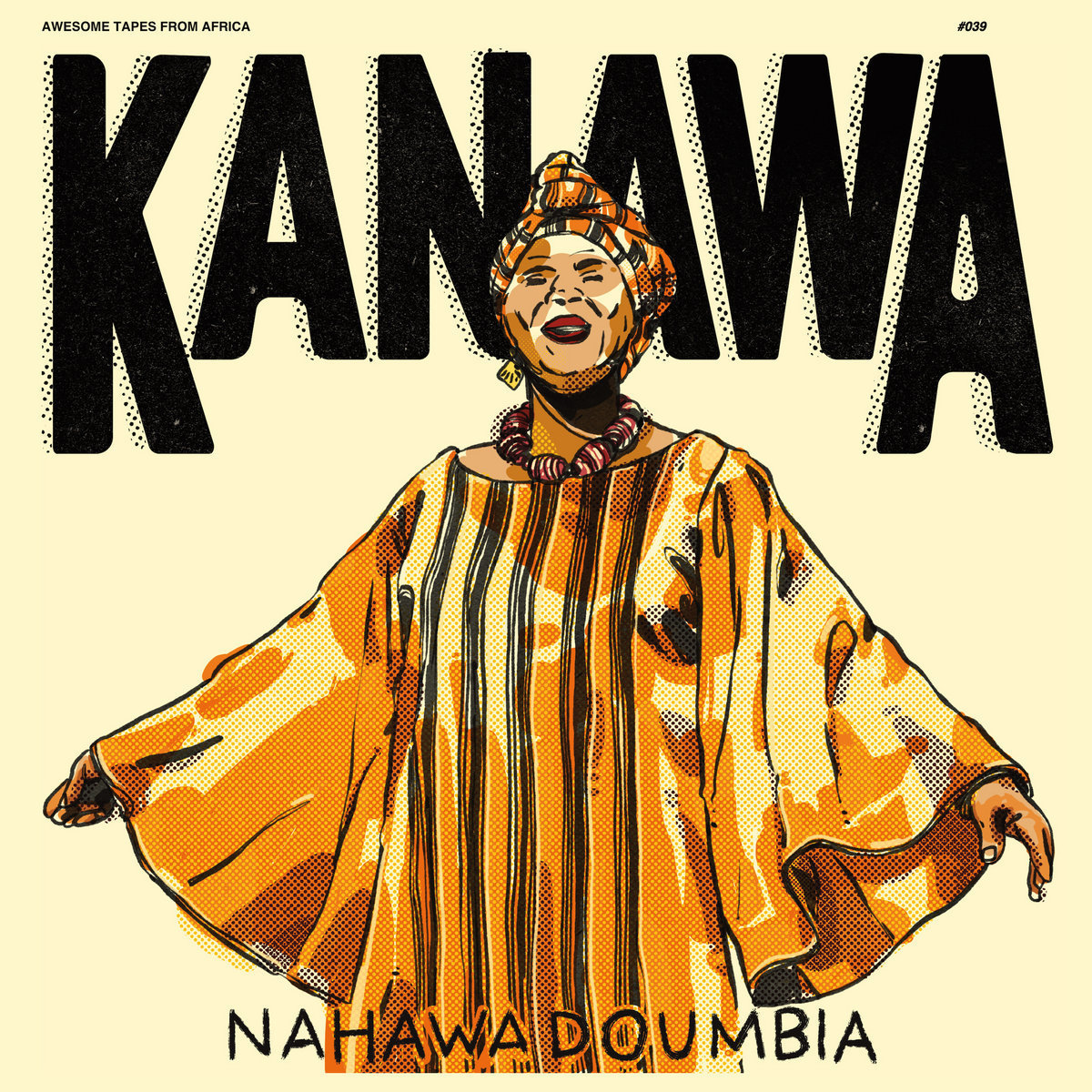 Nahawa Doumbia, "Kanawa" (Awesome Tapes From Africa)
When you're having a hard time, this is the sort of music to listen to if you need to put your soul back in your body. The legendary Malian singer Nahawa Doumbia, one of the key figures in wassoulou style music, returns with "Kanawa", a new album for Awesome Tapes From Africa. This time, she's singing about immigration. Why do people leave their homes behind? What could be done to make them stay? Yet more powerful work from the voice of South Mali.

Bassline Featuring Lorraine Chambers, "You've Gone" (Isle of Jura)
Adelaide's Isle of Jura records dusts off a classic from the golden days of UK Street Soul and represents it in 12" and digital formats. "You've Gone" by Bassline featuring Lorraine Chambers is just one of those classics from 89. If you want to go the whole way, Isle of Jura has even printed up a run of t-shirts to go with the release. Just something to think about if you're a completist. The melancholy on display here is about as smooth as it gets.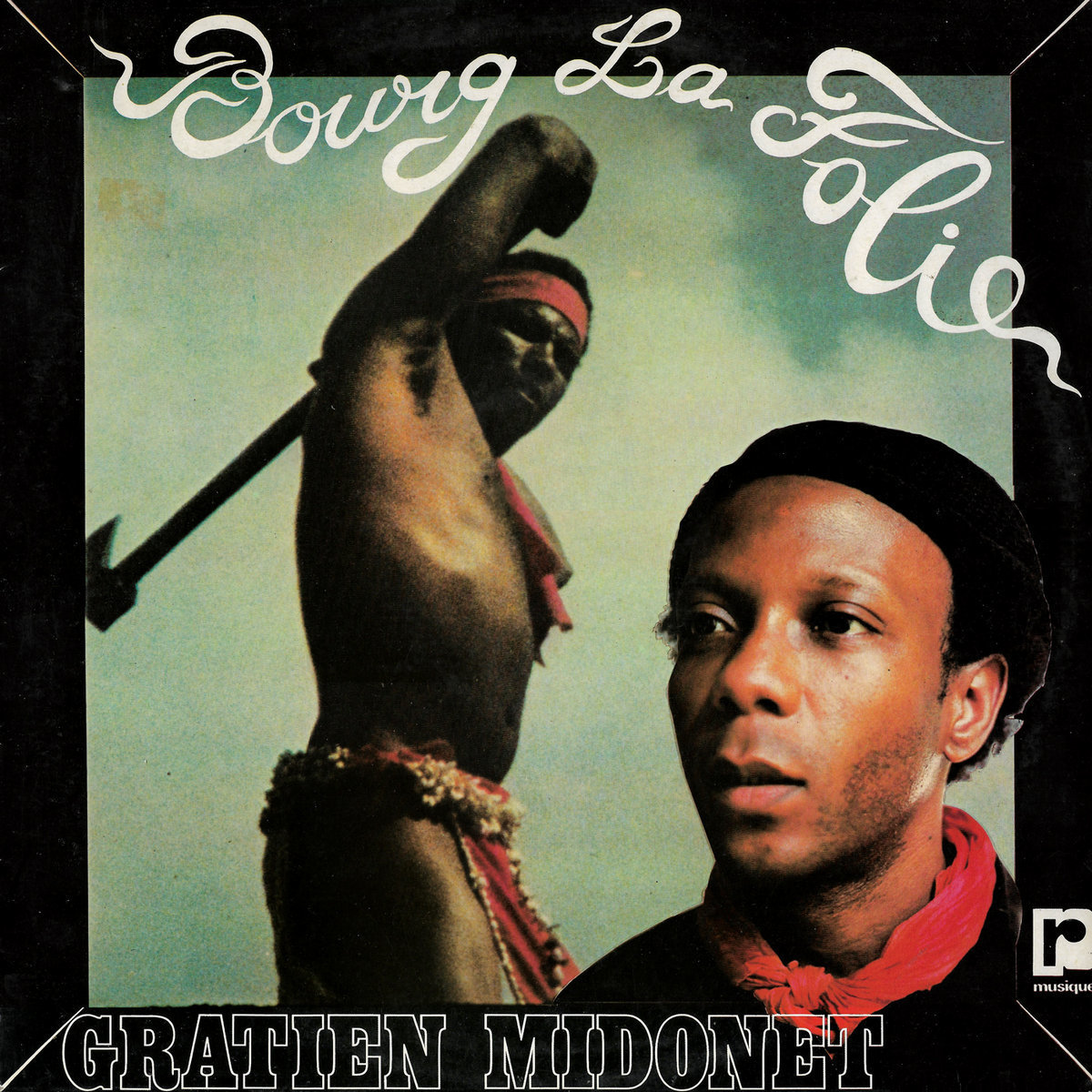 Gratien Midonet, "Bourg La Folie" (Time Capsule)
Originally released in 1984, Martinican poet and musician Gratien Midonet's third album is the soundtrack to an impressionist film made by fellow Antillean Benjamin Jules Rosette. Rosette was a movie director and the founder of the cult 'Théâtre Noir' in Paris, which later became the first black cultural centre in continental Europe. Although the film version of "Bourg La Folie" has sadly been lost to the sands of time, Midonet's soundtrack is an intoxicating journey. Equal parts Creole soul and acid folk, it's six songs are underscored by arrangements from Congolese guitarist and singer Samba N'Go of M Bamina and a cracking backing band with a neck-snapping love of groove. Vinyl would be nice, but this one is digital only (for now).

(Purchase)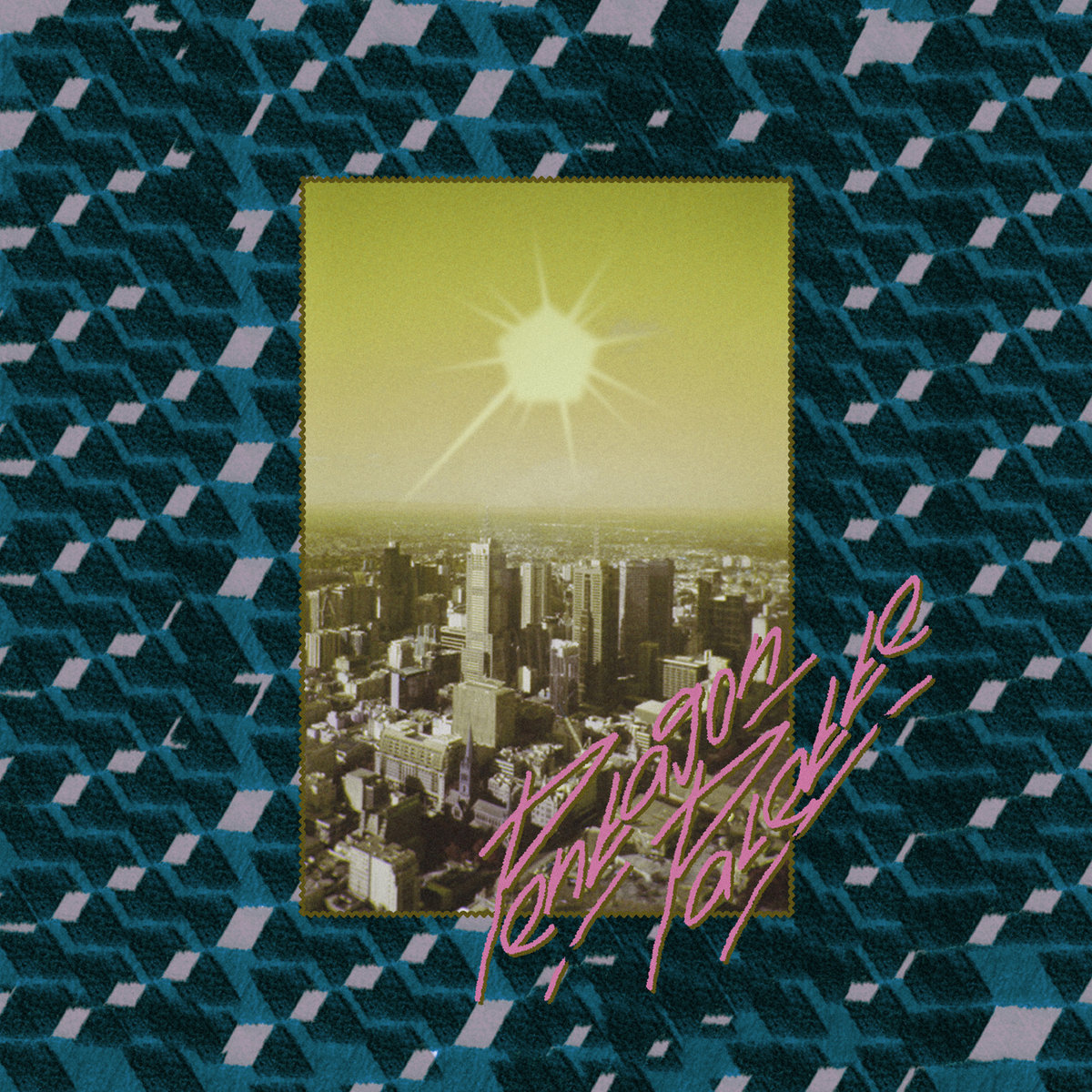 Jonus Eric, "Pentagon Palette" (Growing Bin Records)
Lush virtual reality house music from Perth's Jonus Eric, as released through Hamburg's wonderful Growing Bin Records. This one is a digital only release, which is somewhat fitting, as "Pentagon Palette"s six-songs conjure up lush, technonaturalistic imagery. You know that "This is what society would look like if..." meme? The one with the pristine solarpunk city? That's the vibe here, but don't worry, the city still has a gritty undercurrent, and the vibe at the basement parties is on.
(Purchase)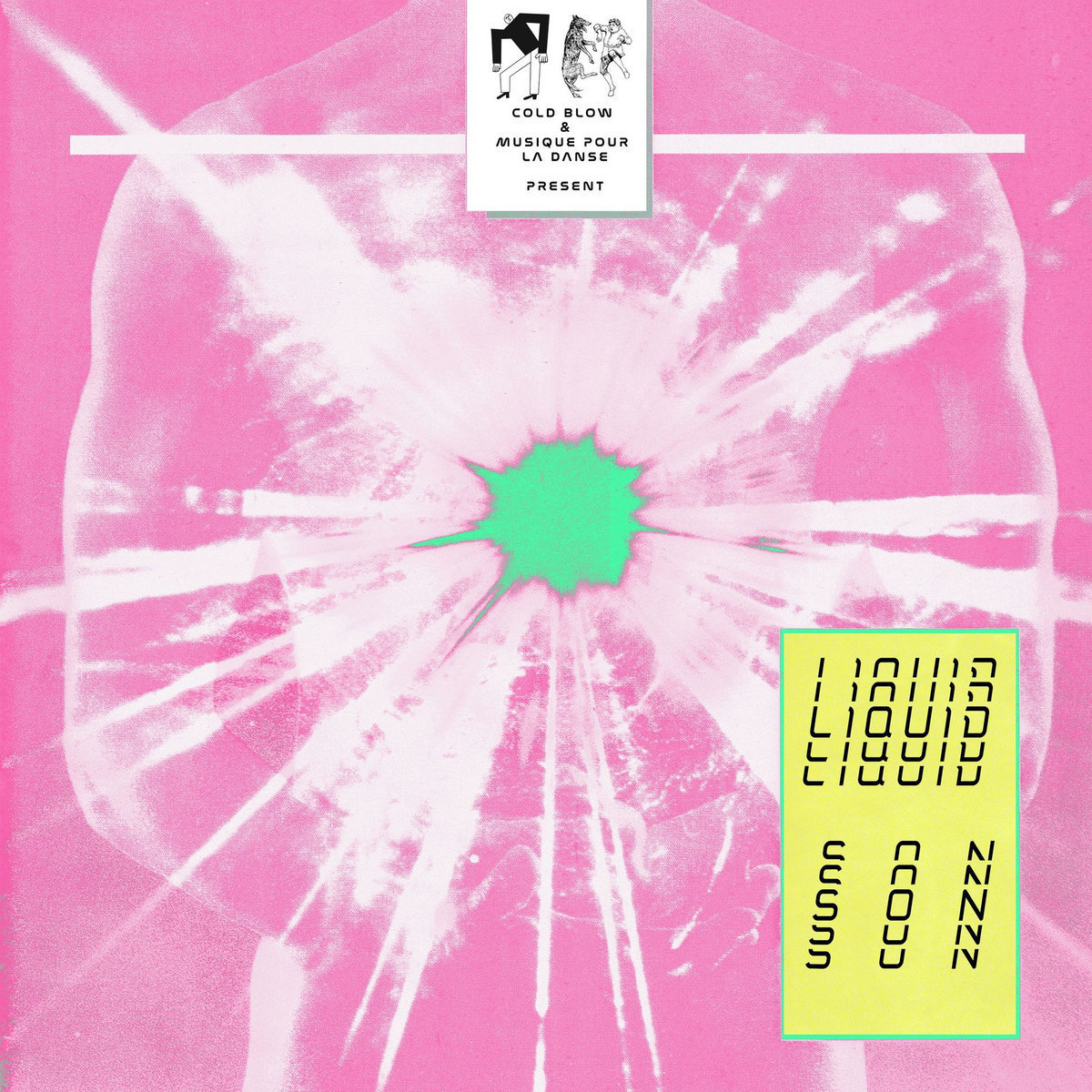 Liquid Son, "Garden of Eden" (Mental Groove Records / Musique Pour La Danse)
A retrospective collection, "Garden of Eden" gathers together remastered material recorded by British producer Jason Adkins 90s techno trio, Liquid Son. Adkins and his collaborators shared many musical inspirations: Detroit techno, jacking Chicago house, EBM, the industrial funk of Cabaret Voltaire and the early bleep sound of Warp Records. The tracks they created in the era blur the lines between genres with ease, and more importantly, have a heft that doesn't miss. Available in vinyl and digital formats.

(Purchase)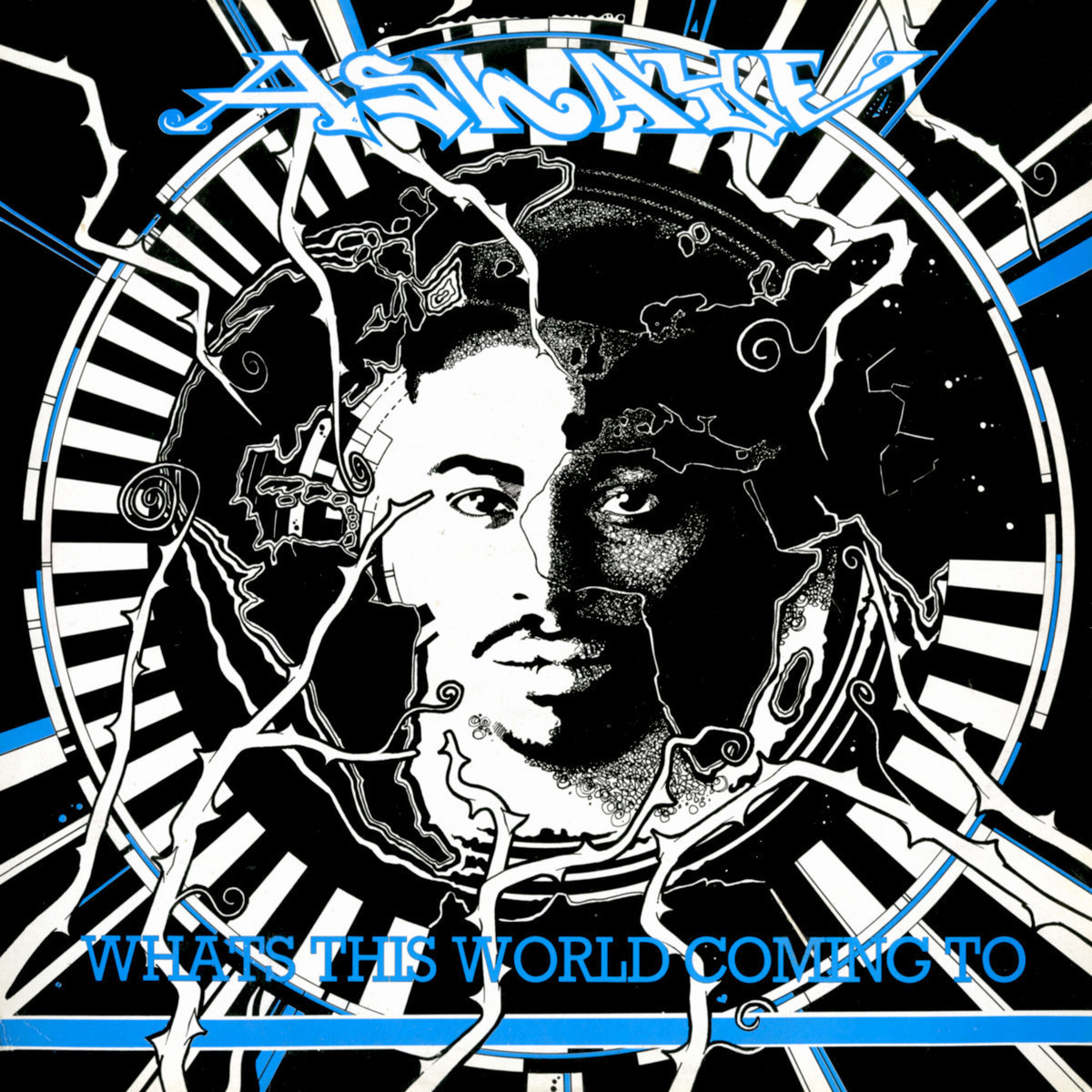 Ashaye, "What's This World Coming To" (V4 Visions)
In the early 90s, South London's V4 Visions label found a sweet spot in-between street soul, house, and rave. Over half a decade, they rolled out a small record bag worth of smooth but thoughtful 12s. One of their early releases was "What's This World Coming To", fronted by singer Julian Ashaye and produced by V4Visions co-founder Alex Palmer. The gulf war was on their mind, and though a street soul breakbeat, Britsoul piano licks and vocals from Ashaye and Julie Stapleton, they offered up their own callback to the 70s consciousness of Marvin Gay and Curtis Mayfield. Over the last month, six V4 Visions singles have popped up on Bandcamp via The Numero Group. Check them out here.
(Purchase)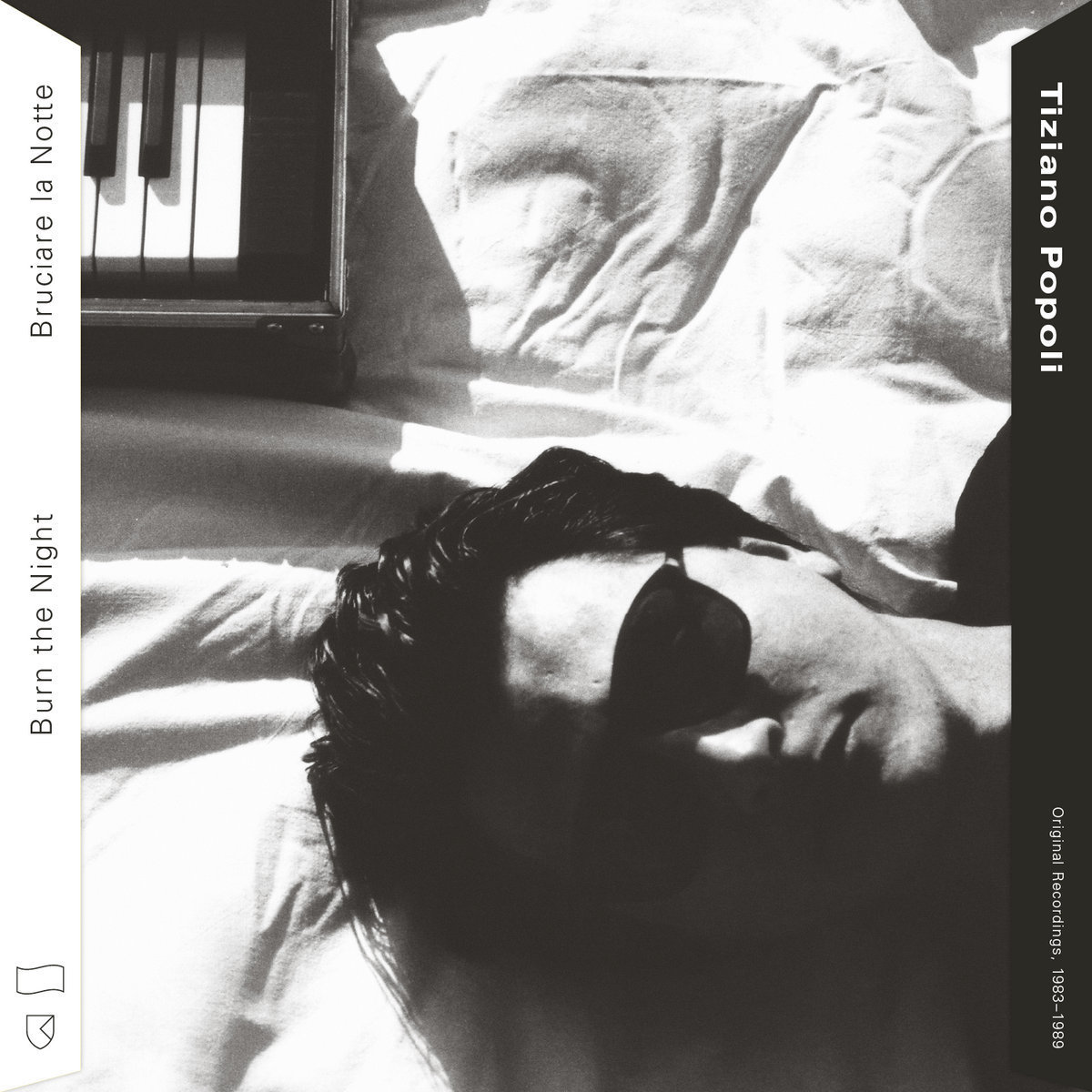 Tiziano Popoli, "Burn the Night / Bruciare la Notte: Original Recordings, 1983–1989" (RVNG / Freedom To Spend)
How about this? The first archival collection of music by the Italian minimalist composer Tiziano Popoli, out now through RVNG INTL and Freedom To Spend. In his music, Popoli used a Yamaha DX7 synthesiser, the Roland TR909 drum machine and early sampling technology to bring an architectural sensibility to the Italian avant-garde, by way of 80s New Wave. "Burn the Night / Bruciare la Notte" collects fourteen recordings made for art installations, theatre and radio broadcast. This stuff is really beautiful. On behalf of Tiziano Popoli, a portion of the proceeds from the release will benefit Greenpeace.

(Purchase)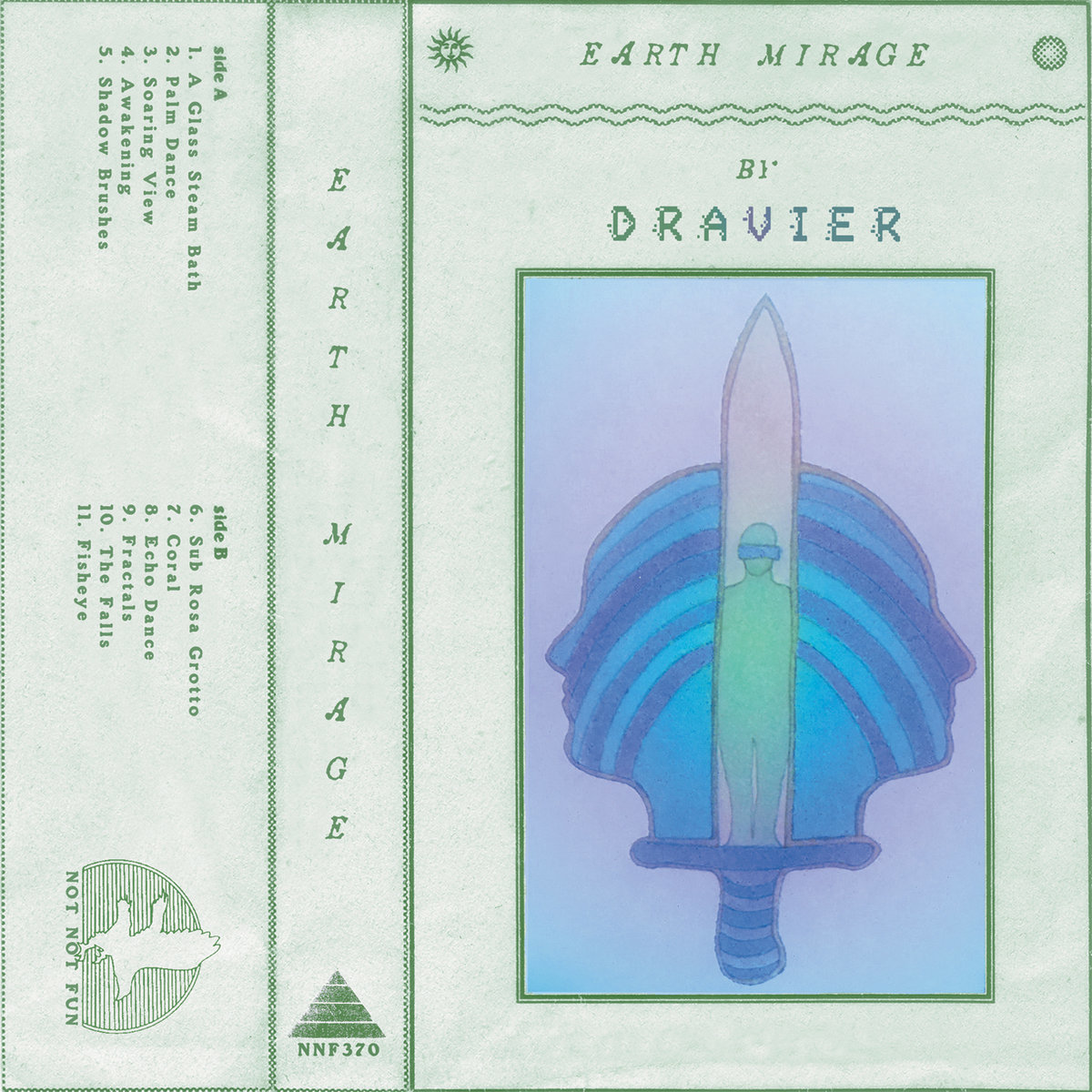 Dravier, "Earth Mirage" (Not Not Fun)
If you like the idea of ecological electronica, Jungle Gym Records exec Caleb Draves latest release as Dravier might just be what you're looking for. Working with a range of software, keys, FX and percussive devices, Draves uses "Earth Mirage"s eleven songs to explore the idea of music as a landscape or environment. Relaxing and engaging, it's a rich example of album creation as world building. Slip through the nearest reflective surface available with this one.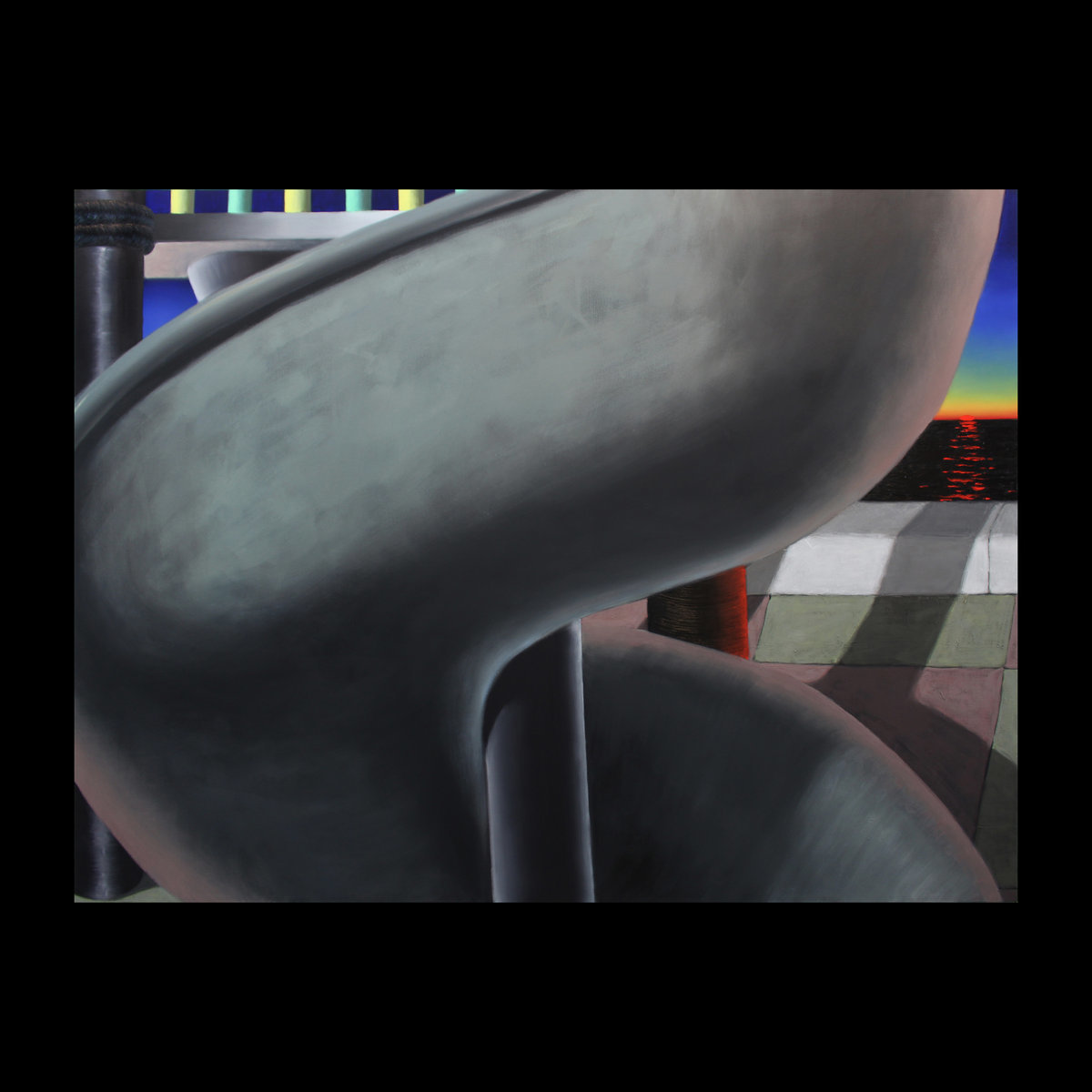 Lifted, "3.3" (Future Times)
Wonky, mecha-tech abstractions from Future Times boss Max D's Lifted ensemble. Joined by Joe Williams (Motion Graphix), Matt Papich (Co La) and Jeremy Hyman (Ponytail), Dawit Eklund, Dustin Wong and Hirama, Max charts a course through a black hole. Equal parts Jon Hassell style plastic new age and chrome tinted spacesuit jazz, "3.3"s four tracks point the way towards Lifted's third album, due for release later this star cycle. Anti-gravity music for our increasingly surreal cyberpunk times.

(Purchase)