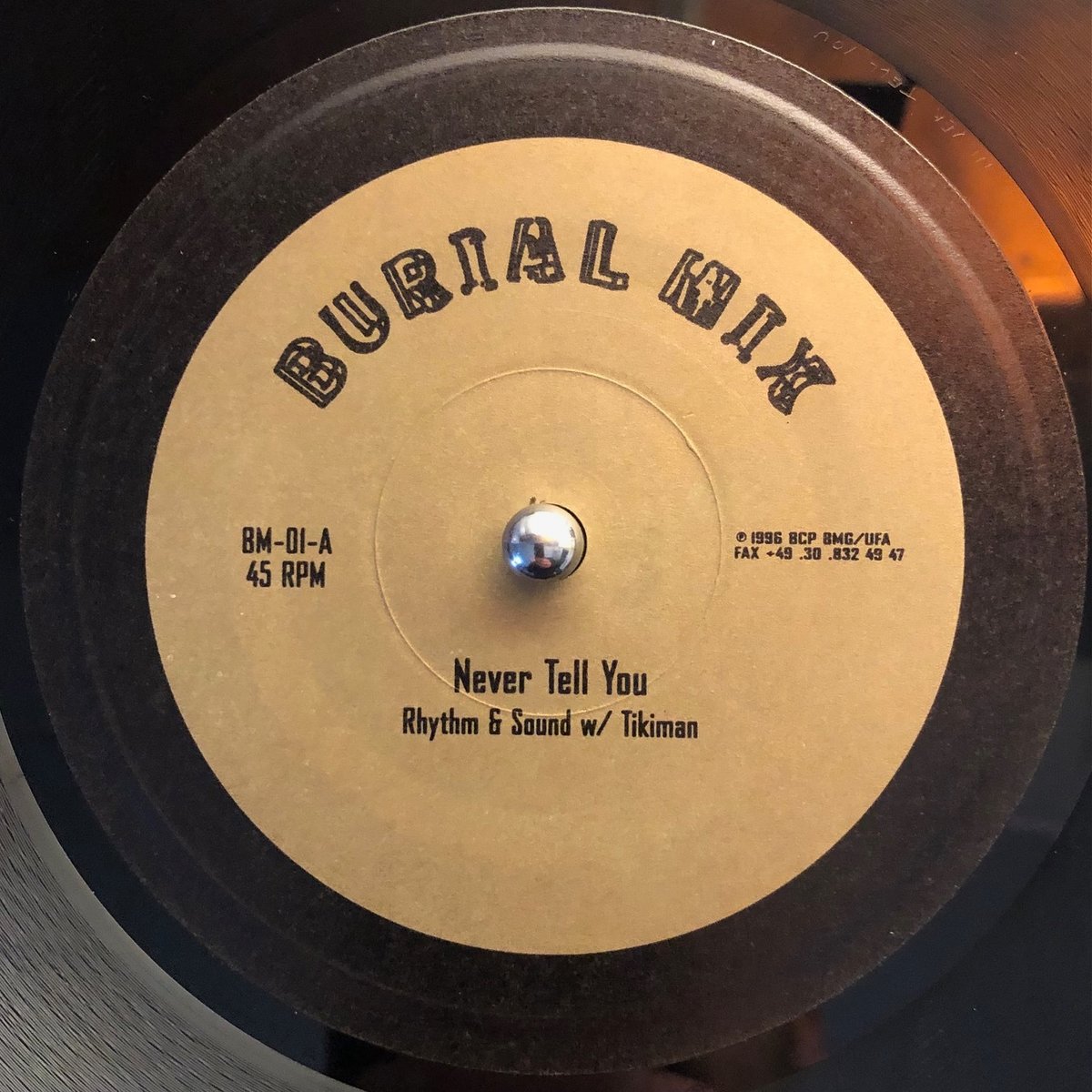 It's difficult to think of a genre that's quite so owned by one particular artist as dub techno. The particular artist in question here is actually two individuals by the names of Mark Ernestus and Moritz von Oswald who have made music under a range of pseudonyms, the most famous of which being Basic Channel. When their paths crossed in early 90's Berlin it was a match made in techno heaven and resulted in them teaming up to produce a more minimal, echo laden hybrid of the genre that, for obvious reasons, came to be termed dub techno. Initially releasing records themselves on their eponymous label they then went on to provide a home for other like minded artists following a similar musical path via their Chain Reaction label.
Whilst certainly representing a welcome and revolutionary approach towards techno production, these records remained primarily techno records first and foremost which contained dub influences. It was dub techno with a capital 'T' but a small 'd'. However this all changed in 1996 with their Rhythm & Sound project where the emphasis got switched. The production process here more followed the path of traditional reggae to which the precision of a techno producer's approach was applied. The results are nothing short of spectacular and consequently remain the benchmark by which dub techno releases continue to be judged and referenced against.
This particular record was the very first in the Rhythm & Sound series and was released on every soundman's favourite dubplate format – the 10" – as the inaugural release on their new Burial Mix imprint. This in itself was a quite a bold statement of intent and showed from the offset that these releases were going to be something a bit different. There weren't (and still aren't) many techno records released on 10" and establishing a new label to release it clearly showed their desire to separate it from the other Chain Reaction and Basic Channel releases. They also placed vocals as a central element within the track (not something typical of previous dub techno productions) and choose traditional reggae vocalists to take on this role, in this case their long term collaborator Paul St. Hilaire (a.k.a. Tikiman). Also in keeping with the reggae tradition included on the flip is a version, or dub, which strips everything back and creates an even more deep and immersive excursion into the echo chamber.
This record therefore feels like a particularly significant example of yet another triumph for dub's ability to successfully evolve and mutate by absorbing contemporary musical genres. In this case through the infiltration of the 90's Berlin techno scene which not only gave birth to a completely new musical genre but also, in the process, gave dub a new lease of life through a renewed relevancy to a whole new generation of music fans.