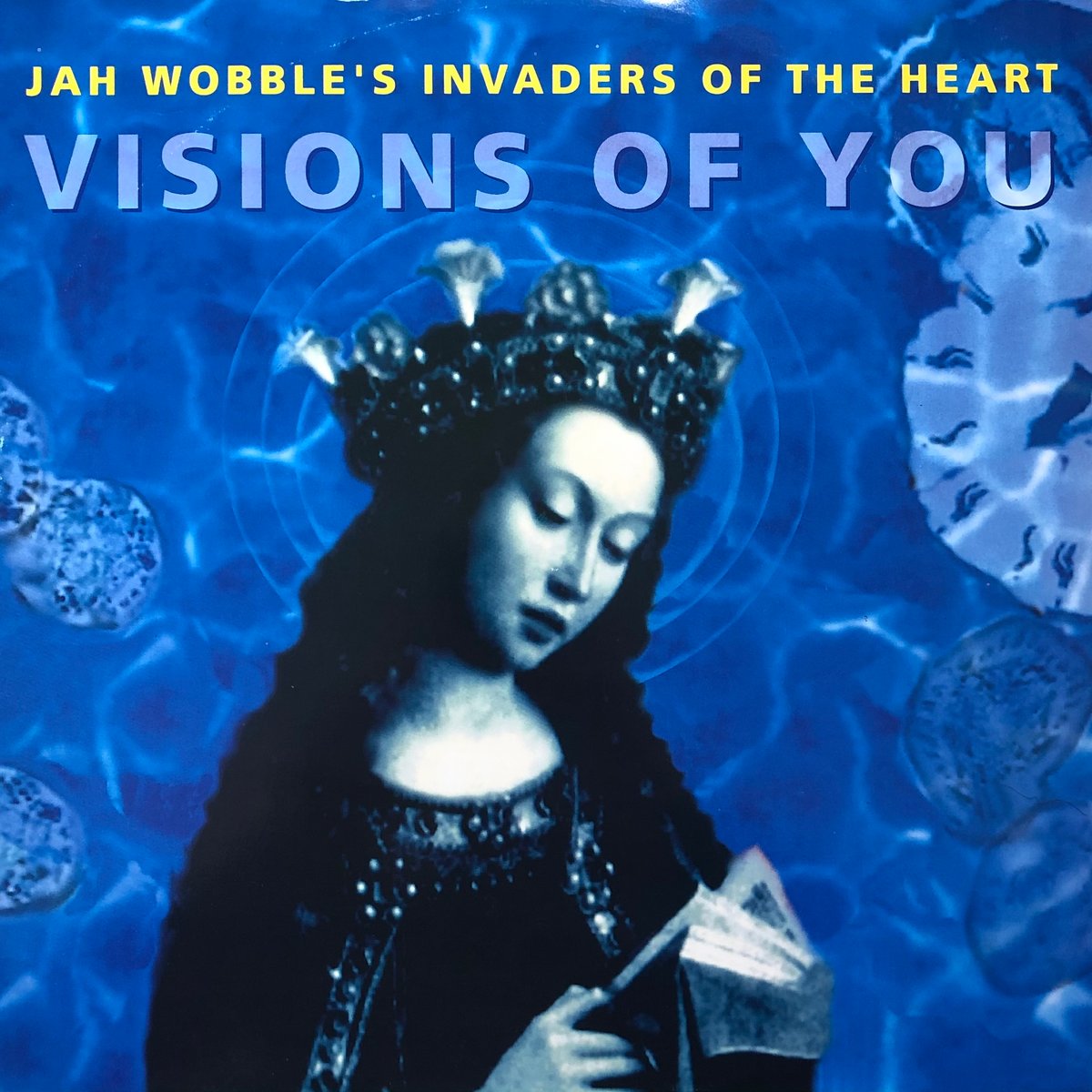 When it comes to spreading the joy of a seismic dub bassline then John Wardle, a.k.a. Jah Wobble, is definitely your man. His distinctive low slung basslines have graced many of the greatest musical productions of the past four decades from PiL's post-punk masterpiece 'Metal Box', to Balearic anthem 'How Much Are They?' to Primal Scream's epoch defining 'Higher Than The Sun.' In short he's a bit of a Dubwise Vinyl hero and as a result I struggled somewhat to choose one of his tunes to feature here as there's just so many worthy contenders spanning many different genres. In the end I went for this release from 1991 which probably isn't one of his best known numbers and judging by the record's widespread availability on the second hand market it doesn't seem to be have achieved the high level of collectability that many of his other releases now have.
However in my humble opinion it's a bit of an underrated gem and it's a record that I've always had a soft spot for. This may be due to the fact that it's one of a handful of tunes I distinctly remember from my youth that encouraged me down the path that ultimately led to the discovery and appreciation of dance music. My first stop on that journey was the slightly curious and very 90's world music/hippy techno/ambient dub mash up provided by the likes of Transglobal Underground, Banco De Gaia and Eat Static which, I think it would be fair to say, this record shares some similarities with. It's dance music but presented within the more traditional framework of being produced by a band which I think, coming from more of an indie guitar background, my teenage brain found easier to comprehend than the concept of the more anonymous individual DJ or producer.
At the heart of the track is Wobble's monstrously heavy but also extremely funky bassline which snakes its way around your head like a particularly dubby but impossible to resist ear worm. Layered above this are Wobble's own understated vocals which contrast nicely with the powerful soaring accompaniment provided by Sinead O'Connor. Add in some shimmering world music percussion and you've got a lovely piece of infectious dubby downtempo dance music. As if that wasn't enough the 12" also gives you a dream team remix package from dub maestro Adrian Sherwood alongside three (yes three) remixes from Lord Sabre himself, Mr Andrew Weatherall.
Whilst I was looking for a clip of the track I also came across these two additional pieces of footage which I thought I'd share as they brought a smile to my face. The first is 'Visions Of You' being performed on Channel 4's 'The Word' complete with characteristically dodgy green screen trippy backdrops and the other is a clip of Mr Wobble at Glastonbury in 1994 which is worth watching for the intro sequence alone. Enjoy.