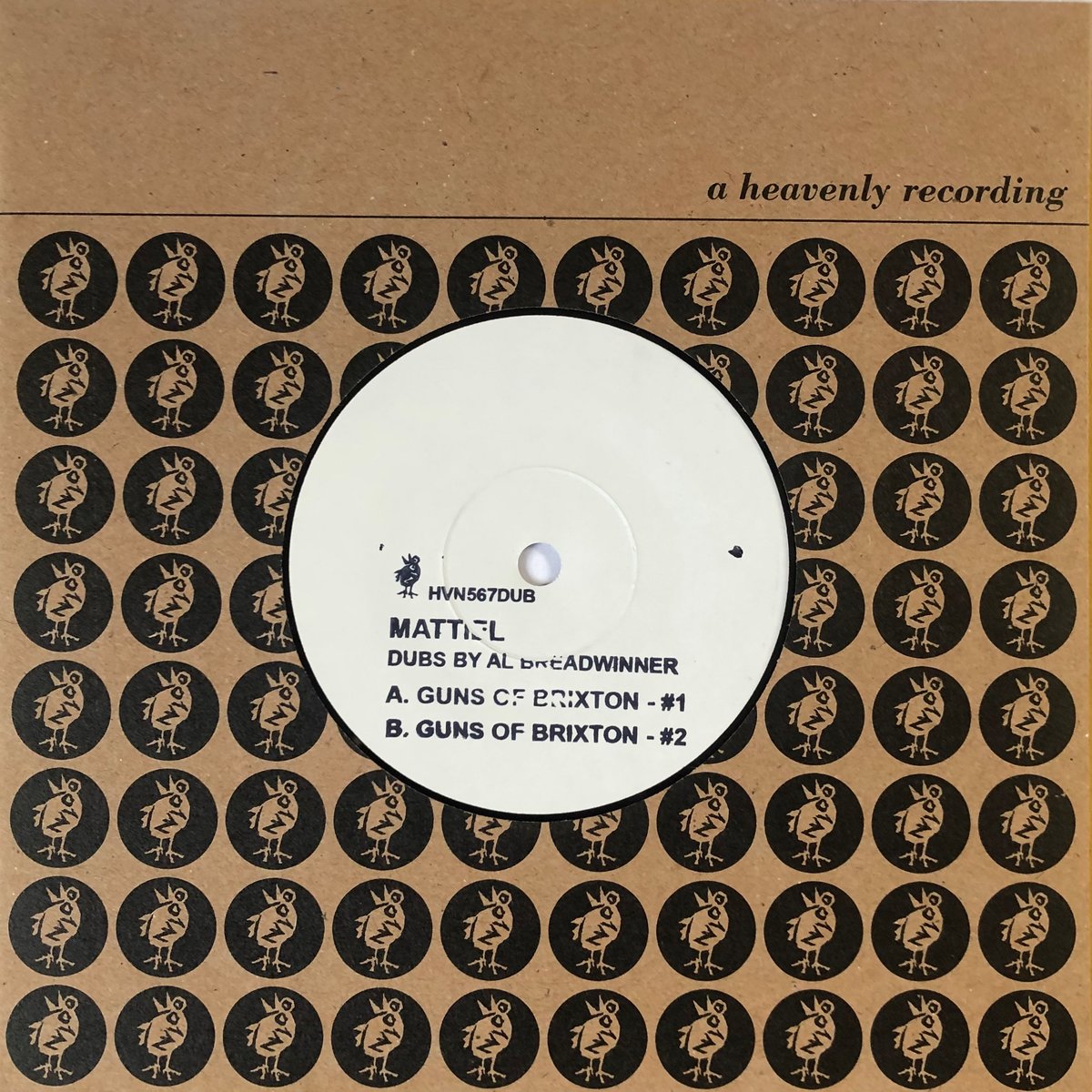 I tried to do a post about this one a few weeks back on Instagram but it got blocked by the copyright police. However it's too good a record not to share so I'm having another go here. Instagram's loss is Test Pressing's gain…
There are certain tunes that I've always craved a dub version of. They're usually records that, whilst influenced by reggae and dub, exist outside of the genre which is why a dub was never created in the first place. The Clash's 'Guns Of Brixton' from their legendary 1979 album 'London Calling' is one such track. Whilst The Clash have always been very vocal about their love of reggae, in terms of musical output I've often felt these influences have translated more into a punk band playing reggae covers (for example their version of Junior Murvin's 'Police And Thieves') rather than a genuine integration of the two genres as happened with the post-punk movement that followed. 'Guns Of Brixton' is definitely the exception to this and sounds like a proper bass heavy roots reggae song with punk influences rather than vice-versa. Key to the songs ability in achieving this is Paul Simonon's monstrously heavy and extremely funky bassline which famously got pilfered by Norman Cook for his number 1 hit 'Dub Be Good To Me.' It's that same bassline that calls out for the dub treatment.
Last year my dreams were finally answered in the shape of a small run white label 7" that was released on Heavenly as a follow up to a covers EP by the artist Mattiel. One of the songs she covered was 'Guns Of Brixton' and the subsequent 7" contained two dubwise interpretations of that track by Manchester based dub master Al Breadwinner. Mr Breadwinner has been making a name for himself in recent years by producing some very fine dub records (basically anything with his name on the production credits is worth checking) and is famous for his all analogue studio set up which creates warm sounding dubs in the classic King Tubby style. It's the second of the dubs he delivers here that totally hits the spot for me. He really goes to town on the original track, ripping it apart before pasting it back together in the depths of the echo chamber with plentiful use of King Tubby's favourite effect - the notorious high pass filter. The final result ends up sounding like one of those fantasy musical collaborations that you wish could have happened but never did. In this case it would have been The Clash flying over to Kingston with the London Calling master tapes and spending a day at King Tubby's to create the ultimate punk-dub crossover.