To run alongside our review of Harold Heath's ace book we asked him for three Top 10s starting with an introduction to tech house as honestly its not a genre I am that familiar with. Saying that I knew half of these I just would never have known they were pivotal in this scene. Have to say these all sound flipping great now. Two more quality selections to follow. Enjoy.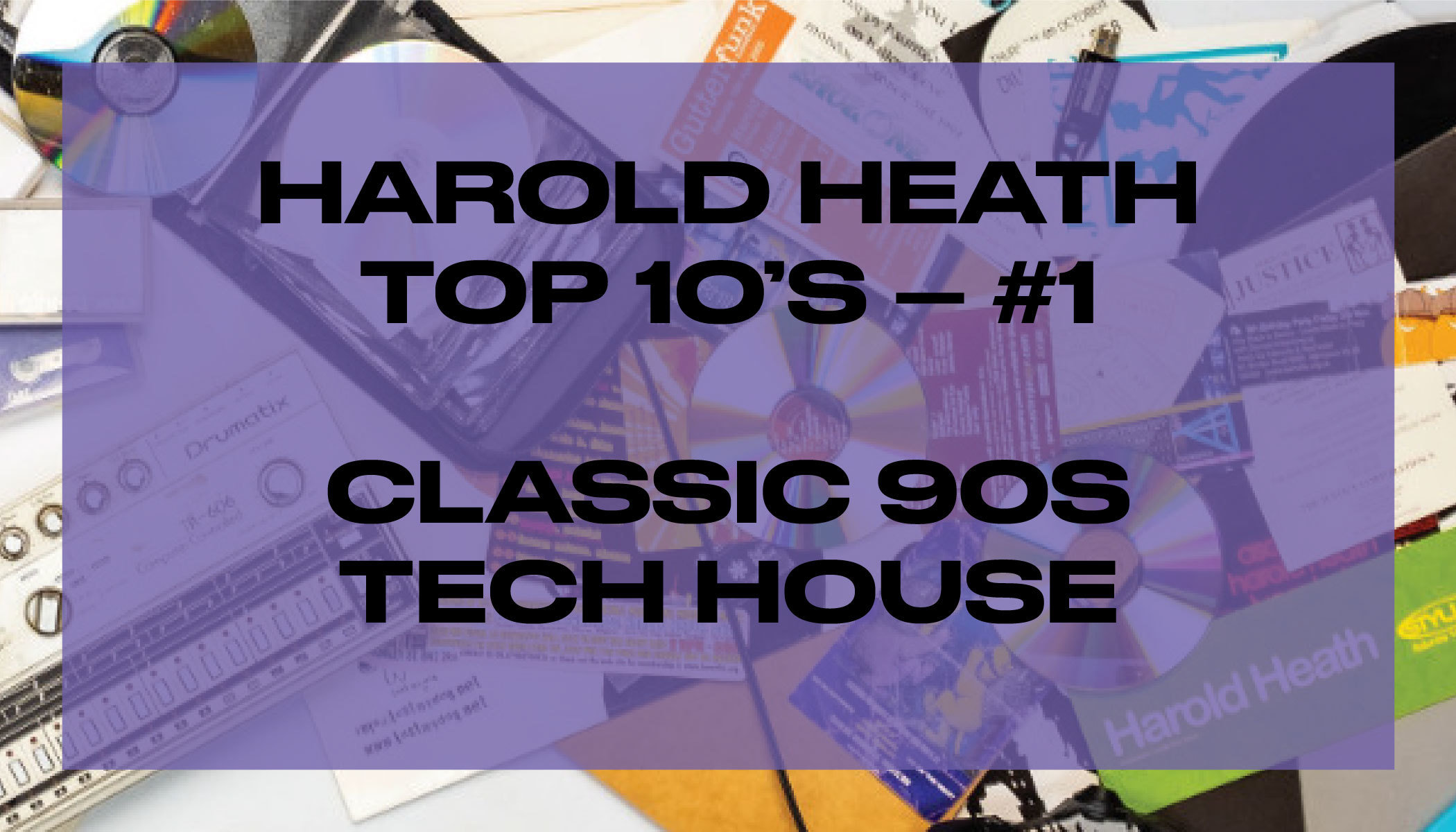 Janice Robinson – Children (Joe T Vannelli Tribal Dub)
The JTV Tribal dub is pure tech house magic from 1994. These drums are so big they can be seen from space.
Pure Science – Brighter Dayz (Californian Sunshine Mix)
From 1997, this is a fabulously lush confection of warm pads and rolling percussion from Phil Pure Science.
Hot Lizard – The Theme (Love from San Francisco Mix)
I could have chosen from a few Hot Lizard tracks, but opted for this 11 minute frankly extraordinary musical excursion from one of my very favourite 90s labels.
Ravi McArthur – Another Crap Night Out In Eltham
Big early tech house banger with one of the best song titles ever too.
Floppy Sounds – Ultrasong (Studio B Remix)
Francois K on the mix of this late night stalker.
Presence – Sense of Danger
Shara Nelson delivering the goods on this soulful heartbreaker of a tune.
Outa The Blue – The No Boundary's EP
Superb forward-thinking four-tracker from Gideon Jackson, still sounds supa-fresh a quarter of a century after release.
Silverlining – Precision Spanner
There's a whole bunch of Asad 'Silverlining' Rizvi tunes I could have chosen from the late 90s, I eventually went for this absolute monster.
Housey Doingz – Ride EP
The Strangeweather studio crew in tandem with Terry and Nathan from Wiggle, this sophisticated four track EP from '97 was influential on my own productions.
The Usual Suspects – Night Stalkin'
Epic tech breaks from Layo & Bushwacka, this tune deserves its own national monument it's such a killer.
Slack City – Detox (Hot Lizard Mix)
The original was cool but the Hot Lizard mix is unforgettable. Big tune.
Harold Heath's 'Long Relationships – My Incredible Journey From Unknown DJ to Small-Time DJ' is available now via Velocity Press.