We've been asking author and journalist Harold Heath for some Top 10s and here's the last one. A list dedicated to house dons Mood II Swing. What can you say... It's just some of the finest house you'll ever hear. Over to Harold...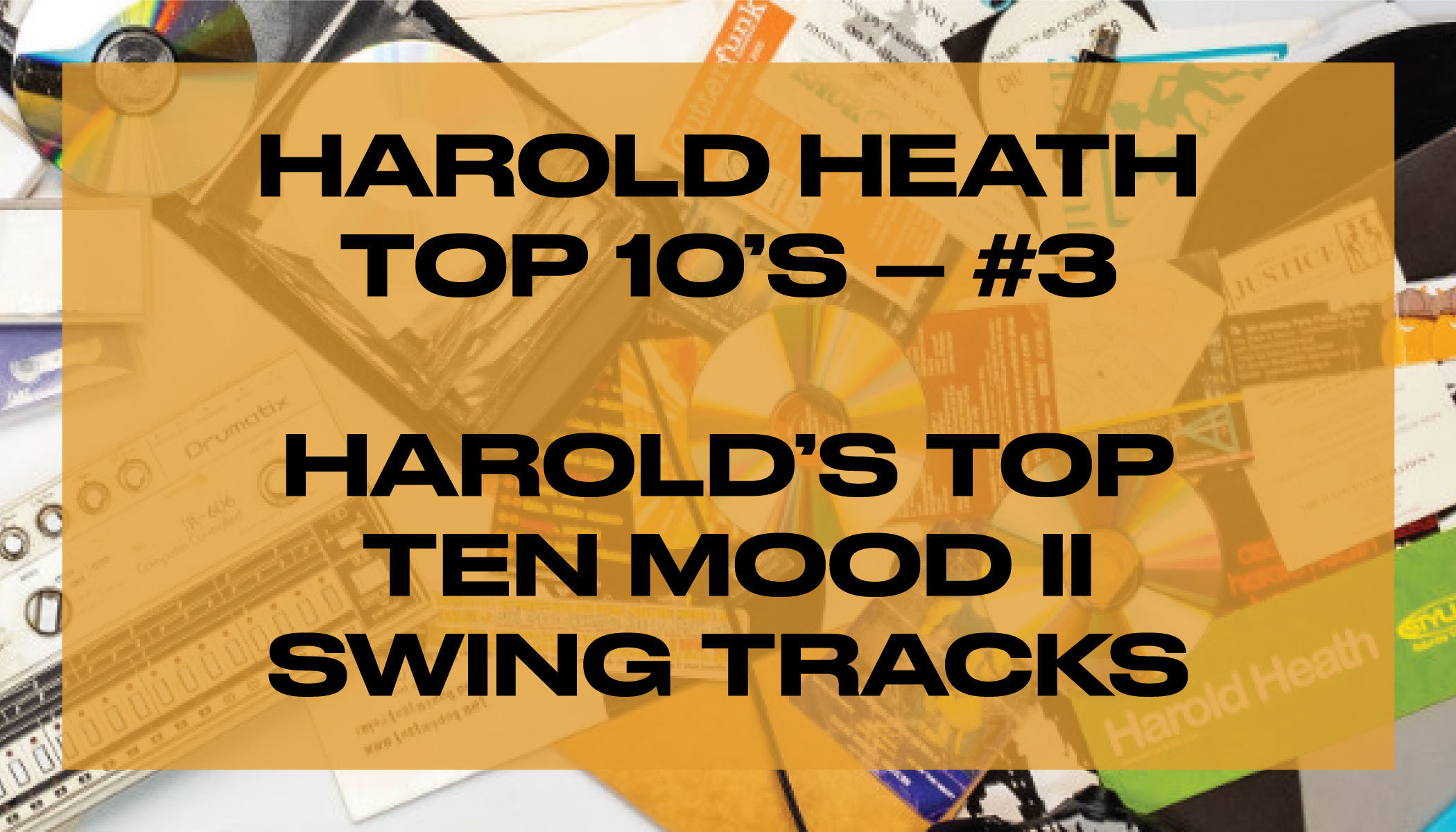 The Club Kids - During Peak Hours - (Mood II Swing Dub)
That unmistakable piano/pad riff and characteristically heavy duty percussion make this definitely one of my fave Mood II Swing moments.
Mood II Swing - Move Me (Alternative Mix)
Jazzy bass and rolling drums right from the off, this one is crackling with electricity.
Mood II Swing featuring Carol Sylvan - Closer - Swing II Mood Dub
Another case of M2S taking a vocal tune and totally dubbing it out; drums and bass in perfect harmony.
Mood II Swing - On Your Knees
This originally came out on Nite Grooves as part of their 'Free To Live' EP and is one of Mood II Swing's more joyous jams.
Mood II Swing - Do It Your Way
From 1996, this one was big on the tech house scene on account of it being a stone cold slayer.
Loni Clarke - Rushing - Mood II Swing Dub
"Can't, can't slow down, I won't slow down" - Anthem klaxon!
Loni Clarke - Love's Got Me (On A Trip So High) - Mood II Swing Mix
From 1994 on Nervous, Mood II Swing in a more pensive vibe, gorgeous pads and those irresistible razor sharp drums.
Eric Gadd - The Right Way - Mood II Swing Dub
Didn't like the vocal version so much, but the dub, oh my.
Mood II Swing - Slippery Track
Minimalist garage distilled down to pure, sharp beats, wucka wucka audio and bass, a highly efficient, raw DJ tool.
Thanks to Harold for the 10s. Harold Heath's 'Long Relationships – My Incredible Journey From Unknown DJ to Small-Time DJ' is available now via Velocity Press.