Miro
Safari Of Love
Archeo Recordings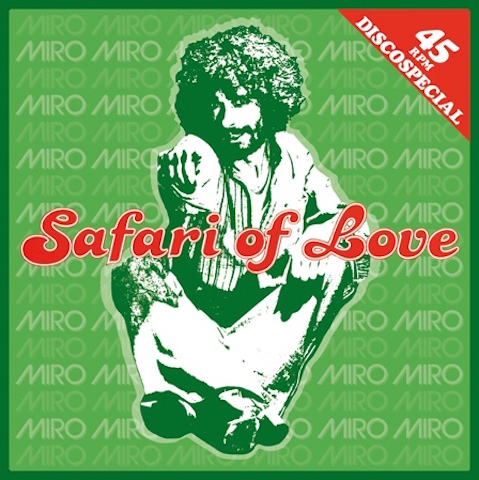 Italian Mario Baldoni AKA Miro`s super rare funky Progressive Rock expedition "Safari Of Love" goes hunting a mate armed with Tele Music LPs, Giorgio Farina`s "Discocross" and Cerrone`s orchestral strings. Pat Desario`s Dogs Of War and Love Pirates having been signed up for security and put out on point.
For the flip, "Carly", the only comparison I can come up with is the unconventional genius of J.P. Massiera. A bonkers arrangement switches between bursts of Glam stomp and beatless soliloquy, given in a slightly scary, psychotic, obsessive delivery. Anthemic in its oddness.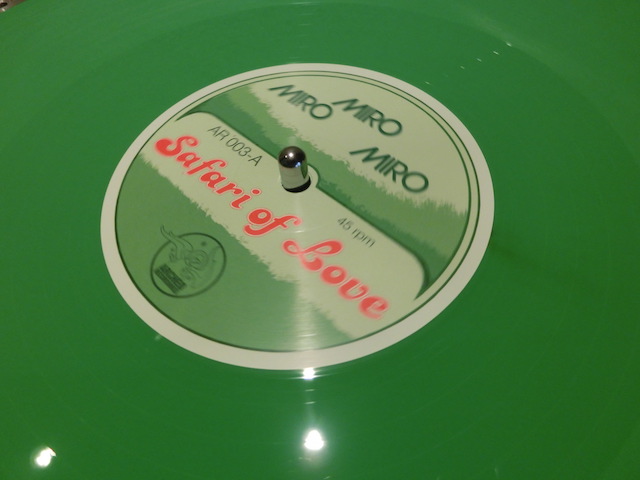 You can find out more on Archeo Recordings here. Label head Manu did us a really nice mix earlier in the year which you can check over here.