Phil Mison
Out Of The Blue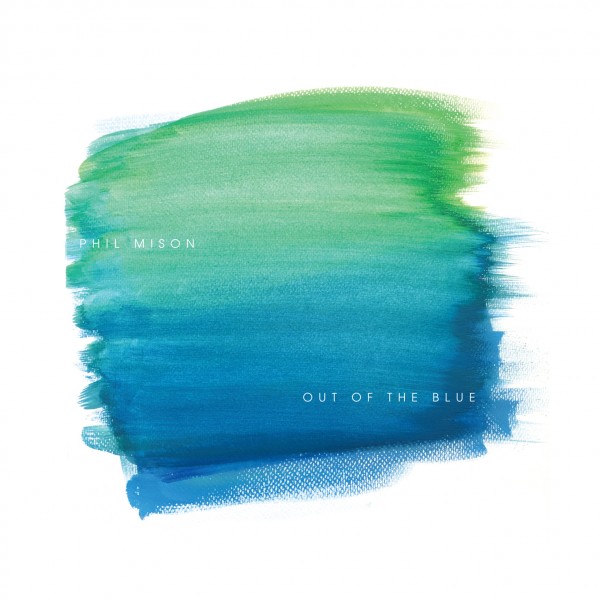 Phil Mison. Where to start... I said it before but no Phil then no Test Pressing. To run a little way back, when I got my first job in the music industry at a label called Guerilla Records it was in this office in a place called Pall Mall Deposit in Ladbroke Grove. In our office there was our label (I only had a typewriter and phone on my desk and was allowed to smoke spliff all day long), the DJ Lisa Loud who had a promo company at the end of the office where they would send out records to DJs who had to fax DJ returns, Marion Sparks who was a PR (amongst other things she promo'd the first Metalheadz records which were made at William Orbit of Guerilla's studio and William always complained about Goldie's dog shitting on his lawn) and then also a lady called Lisa Horan that managed Leftfield.
Lisa knew Phil and one day he came up to work (think it might have been his last proper job) and we got on well. From that day, and before, until now, Phil has liked the same sort of music. I mean sometimes you can dance to it and sometimes you just want to watch the sun go down to it but its always been very very very Balearic. He made me these tapes (it's what you did in those days to share music with your mates before cassettes got trendy again recently) and they had Penguin Cafe Orchestra and all the music he loved on them. They were always brilliant.
Since then Balearic Beat has come and gone a few times but this music has always been very Phil and Phil has always been very much it. He played at the Cafe Del Mar when it was still good alongside Jose Padilla in the very early 90s and was king of the warm up for Emerson, Rampling and others in London. Don't get me wrong, Phil's a proper good party DJ but we are here to talk the mellow Balearic end of things as he has a new compilation for Leng / Claremont56 called 'Out Of The Blue' bringing together much of the music he played in the early 90s and specifically at the aforementioned Cafe Del Mar. I remember him telling me that he stayed at Jose's for a while in Ibiza with another friend of ours called Graeme and whilst Graeme was out getting partied up Phil was more than happy staying in listening to Jose's records.
Anyway, the music on this compilation is superb. Its like all the music you love but made up of tracks you didn't know about. Saying that I am sure a lot of you will know some of them but compiled together like this the music makes perfect sense. Beautifully programmed form start to finish, beautiful artwork and the sound of real Ibiza on your doorstep. I can't recommend it enough and hope this review goes someway to explaining what you can hear if you pick it up. It's a keeper. Press play.