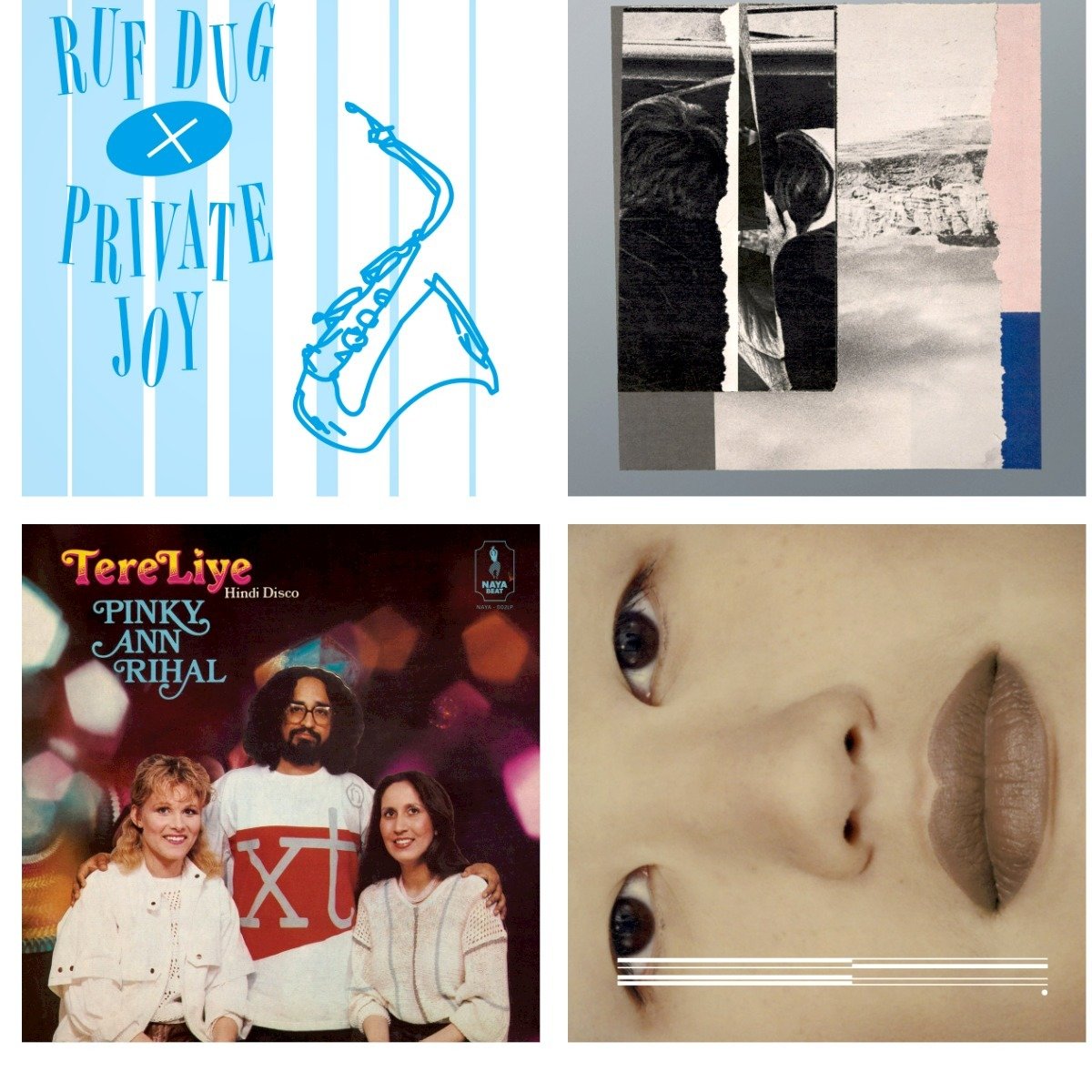 It's been about a month since I last posted on here. I'm still pretty much buried under a pile of scriptwriting and documentary production work, but I wanted to share a few bits and pieces. No matter how busy you get, you don't want to ever get too busy to spend time listening to music, right? Anyway, here are some very quick notes on four recent releases from Ruf Dug x Private Joy, Ghost Riders, Pinky Ann Rihal and Seaming To.
Good old Ruf Dug from Manchester teams up with the low-key vocalist Private Joy for 'Don't Give In'. And if the cover art is reminding you of Bill Shannon's Baseline Records, you're already on the right track. On the A-side, Ruf and Private turn in a dreamy street soul mix + an instrumental. On the flip, Ruf takes things in more of a digi reggae direction. Just a lovely 12" really.
If you've ever enjoyed the soulful rock pleasures of 'Baby' by the late 70s teen duo Donnie & Joe Emerson, the brilliant Efficient Space label's new Ghost Riders compilation is - to put it lightly - an embarrassment of riches. They've called it "A North American road trip of coming of age garage soul", curated by the equally brilliant Ivan Liechti. Over the course of seventeen ballads recorded between 1965 and 1974, the Ghost Riders generation bless us with the sort of private press magic you normally only dream of stumbling across. Meet me at 3 am at the roadhouse. I hear they've added it to the jukebox.
Originally released in 1985, "Tere Liye" by Pinky Ann Rihal has been touted as a one-of-its-kind South Asian New Wave record. Recorded in London by Punjabi musicians Harry Rihal and Jati Sodhi, producer John Hamilton, and vocalists Pinky Rihal and Anne Barrett. "Tere Liye"'s bedrock is high drama drum machine magic and spaced-out synths, the perfect backdrop for rock guitars and listless Hindi vocals. Although it vanished into obscurity at the time, in the decades since, "Tere Liye" has acquired a prescient/cult reputation. Thanks to LA's Naya Beat Records, it's back in a buffed up reissue form. Long may it sparkle.
Lo Recordings dropped me a nice email about this one earlier today, and it seemed fitting to include it. "Natural Process" is the latest release from the London-born composer, vocalist, multi-instrumentalist Seaming To. Kicking off with a Björk/Laurie Anderson styled rework of 'The Natural Process' by Susumu Yokota, the EP also includes a choral piece titled 'Proneandsupine' and an excerpt from a live soundtrack composed for the premiere of Victoria Keddie's film "Test Patterns" for the closing night of the Basquiat exhibition at the Barbican, London 2018. Short but perfectly formed the "Natural Process" EP will take you places.