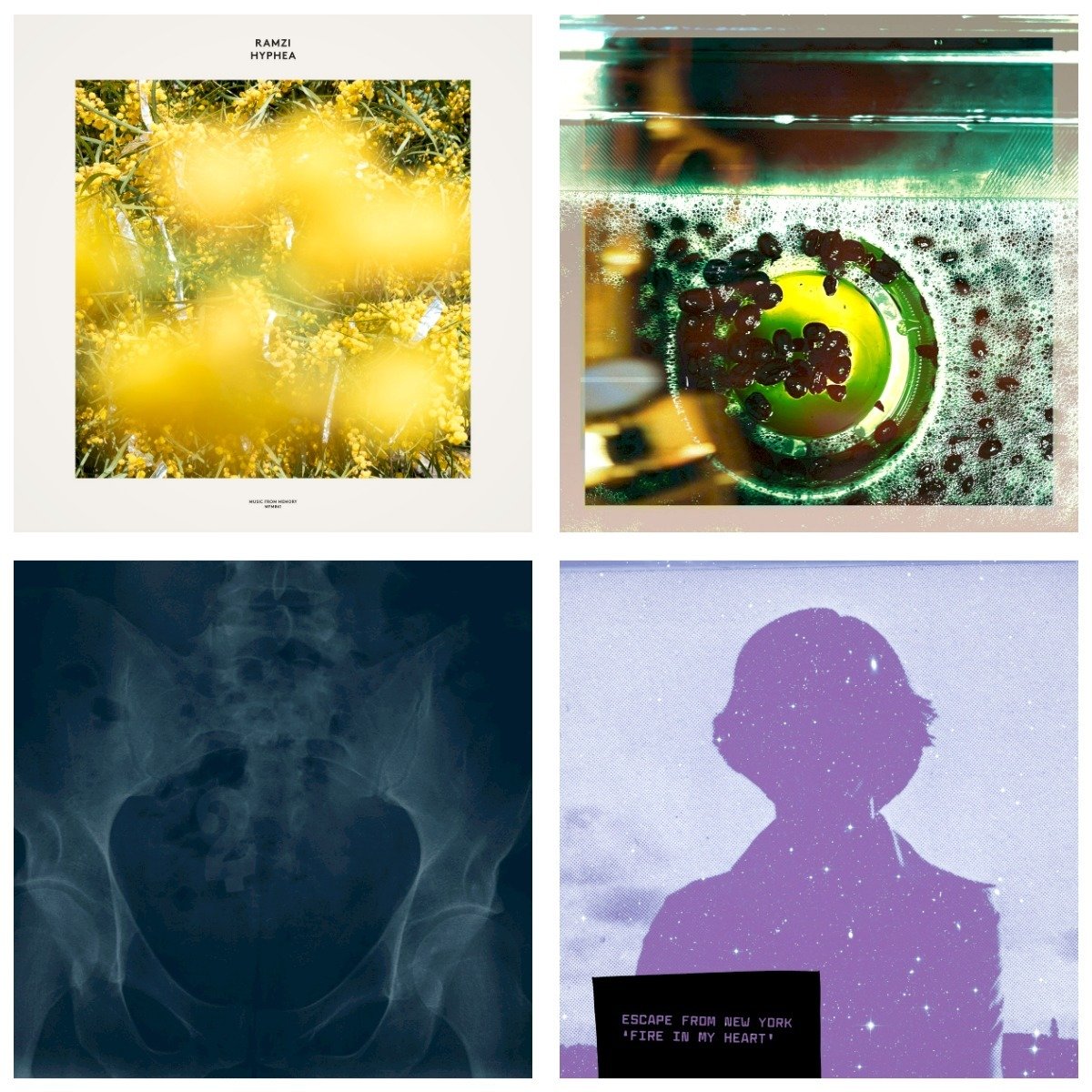 As I write this, it's around lunchtime in New Zealand on Monday the 12th of December 2022. Seeing how summer falls at the same time as Christmas and New Year's Eve for us, I'm about to be out-of-office in a major way for a bit. But before I vanish into a summer of blue skies, blue seas and green green grass, I want to get in a bit of a recap of a few recent records I've been meaning to spotlight. Here's four releases from RAMZi, Matt Elliot Gooden, Antipodean Anomalies, and Escape From New York.
Montreal-based artist Phoebé Guillemot aka RAMZi returns with a new album titled "Hyphea" for the illustrious Music From Memory label. Apparently, some of the tracks on this record are versions of the score she made for a documentary about mushrooms called "Fun Fungi" (directed by Frederic Lavoie), which is fitting given the tripping the light fantastic style synthesiser work, wriggly rhythms and free-wheeling incidental elements that colour "Hyphea". I like to think of this record as an ecosystem, or perhaps a set of ecosystems, every element taking part in the complex and chaotic choreography of life itself. Dub techno and ambient electro through a fourth-world lens perhaps.
Danny Scott Lane collaborator Matt Elliot Gooden steps into centre stage with his new Danny Scott Lane-produced EP, "Espresso Quiet". Over four vivid and well-formed tracks, the good friends create a set of musical memory pictures in homage to lazy days and late nights spent in espresso bars and lounge spots throughout Los Angeles. As with Lane's recent albums, Gooden trades in atmosphere and environments here. They aren't so much telling a story as they are using machine rhythms, wonky synths, woodwinds, field recordings and whatever else they can get their hands on to decorate time. I won't be quitting espresso anytime soon, but Gooden's "Espresso Quiet" is a definite vibe.
Melbourne's Left Ear Records go deeper than ever before with the second album in their stunning Antipodean Anomalies series. Slow-cooked and lovingly curated over four years of diligent research and deep deep digs, Chris Bonato & Bridget Small unveil a stunning set of seventeen unique and captivating songs and compositions recorded in New Zealand and Australia during the eighties and early nineties. The creativity on display here is a triumph and more than just that, a doorway into world after world of niche musical explorations. Something for every mood.
What can I say? This is just one of those reissues. The original mix of "Fire In My Heart" and the dub mix, plus the original mix of "Won't Be Your Fool". When Escape From New York put these tunes together in 1984, they landed on a perfect synthesis of disco, funk and new wave, or perhaps a punk funk meets early hip-hop vibe. Thirty-eight years later, they still stand up. These are the good times that never stopped rolling.